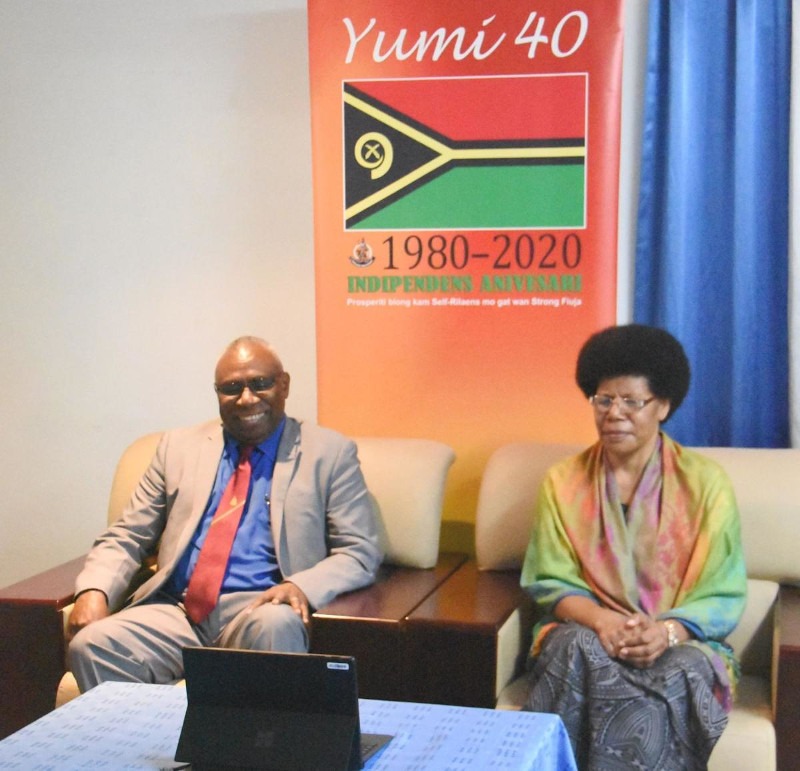 Richard Butler | Exclusive Report By Daily Post | July 17th, 2020
In celebration of Vanuatu's 40th anniversary of Independence, the President of the Republic of Vanuatu, Obed Moses Tallis, and First Lady, Mrs Estelle Tallis, received a video call from Australia's Governor-General, General David John Hurley, AC, DSC, FTSE and Mrs Hurley on Tuesday 14 July 2020.
The Governor-General said "I was delighted to, on behalf of all Australians, convey to President Tallis our warmest wishes on Vanuatu's significant milestone of 40 years of independence. While COVID-19 prevents us visiting, we will be with the people of Vanuatu in spirit as they celebrate this important anniversary".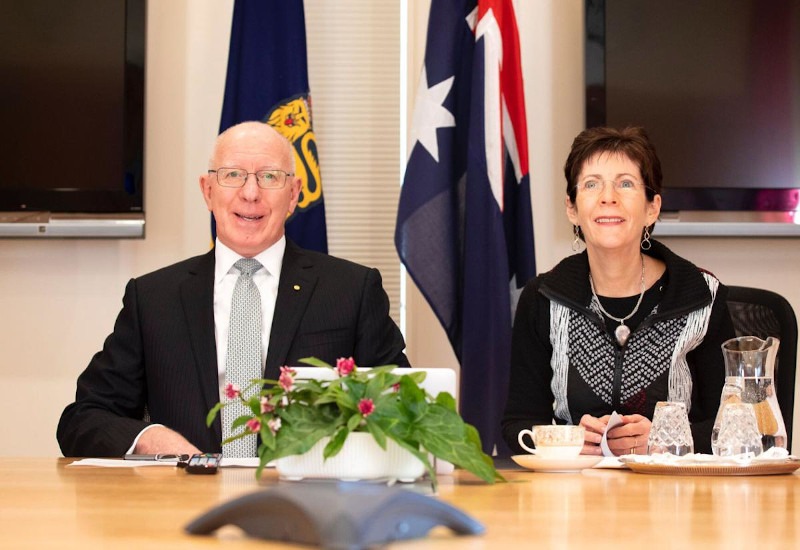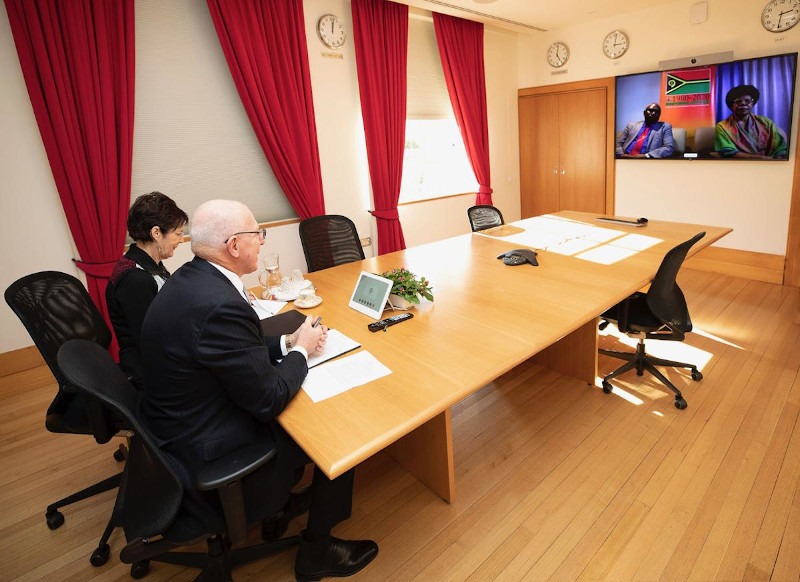 "Vanuatu has a special relationship with Australia that we treasure very much and that predates Independence," President Tallis said. The President thanked the Governor-General for the congratulatory message and for Australia's assistance to Vanuatu from 1980 to 2020.
The President said "I wish for the Australian Government and people of Australia a speedy recovery from the COVID-19 pandemic and that God's care will be upon your nation and very soon God will stop corona virus in Australia and across the Pacific Islands."
The heads of state spoke about the strong relationship between Vanuatu and Australia that spans 40 years of diplomatic relations and is underpinned by strong people-to-people connections through sports, labour mobility, churches and cultural links.
This video call marked the official start of Australia's participation in Vanuatu's independence celebrations.