Luxury with a gorgeous View!
TWO identical levels…
Do you have a large family?  Perfect, move in and create home base in paradise.


Looking for a home and return?  Perfect, occupy one level and rent out the other


Looking for an investment?  Perfect, rent out the two levels and enjoy your financial return in paradise.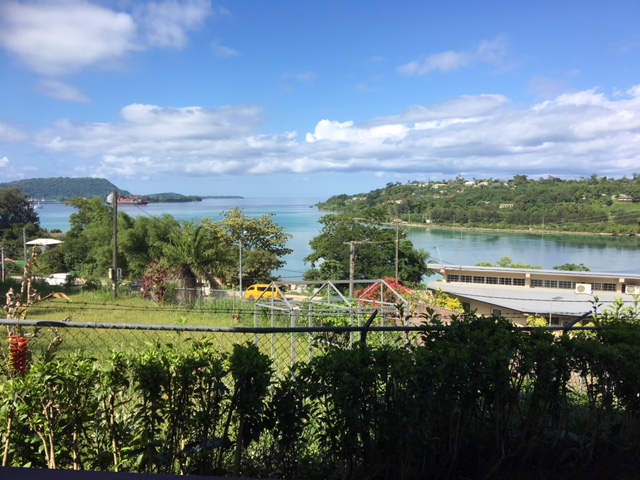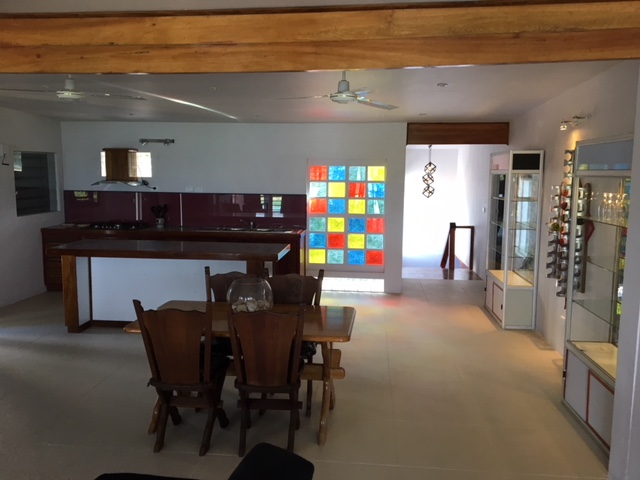 Harbour View Luxury Living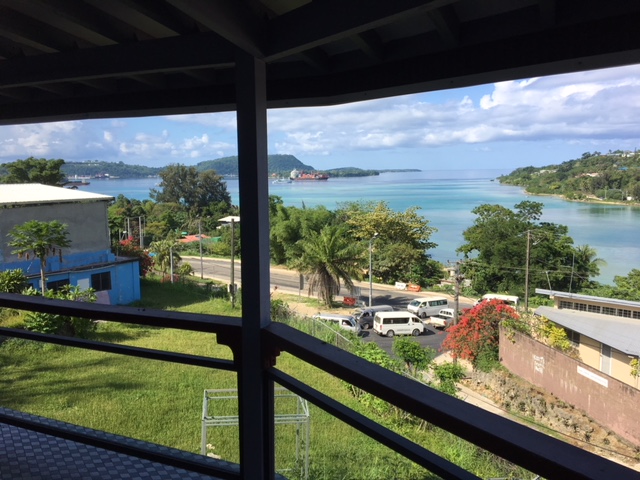 Two levels of 2-Bedroom Harbour View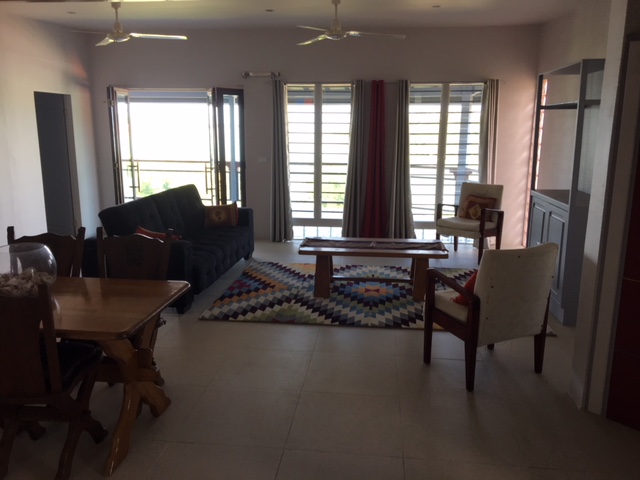 1. Located high on the hill at Sokapo, Port Vila
2. Sturdy flat roof design, timber frame and colourbond iron sheets
3. Solid reinforced concrete walls
4. Timber-framed glass louvres to catch the cooling breezes off the harbour
5. Generously filled with ceiling fans throughout in case the breeze fails
6. And for those rare nights when even the fans are just not enough, all four bedrooms have split system air conditioning units.
7. Town Water (of course!)
8. Five minutes to city centre
9. Close to international schools
10. External and internal doors follow the wood theme, and there are electrical roller shutters for security and weather protection.
11. You will find two bedrooms on each level, each with their own en-suite bathroom. Your balconies overlook those stunning views of Port Vila Harbour
With a total land area of 660m2, the land of this property is rectangular in shape and positioned on a slope overlooking Port Vila Harbour.
Constructed with reinforced concrete, the residence essentially comprises two self-sufficient dwellings within the one building. Both floors are identical.  Upon entering there are the lounge and kitchen areas respectively.  Youwill find two bedrooms on each level with their own en-suite bathrooms.  Along the front of the building there is a balcony overlooking the stunning views of Port Villa Harbour. (Tip: this is where you will spend a lot of time!)
The flat roof design of this home is constructed with a timber frame and covered by colourbond iron sheets. The windows are wooden framed with glass louvres and security bars.  In harmony with the wooden features of the residence the external and internal doors are also wood with electrical roller shutters.
For your comfort in the warm summer tropical months this property has ceiling fans throughout and in addition all bedrooms are fitted with split system air conditioning units.
The property is sold unfurnished so you can immediately stamp it with your personality. 
An ideal family home or investment property, this well-appointed residence has the potential to fulfill all of your dreams in paradise. To arrange a viewing please contact Melanesian Waterfront Real Estate today. (contact details on this page)
Asking Price: 49,000,000 vatu
Sold without furniture
At time of writing, that would be…
The perfect combination of amazing weather, luxurious amenities, and a laid-back lifestyle provide the opportunity to leave your stress and worries behind. When you're here – you're free to relax and live in the moment.
About Port Vila
Port Vila is the vibrant French-influenced English-speaking capital city of Vanuatu.  Three official languages – English, French, and the local Bislama – mean you can communicate with almost everyone.  As the local economy is very much weighted toward tourism, you find all kinds of amenities are laid on.  This is a place where you can choose between many bars, restaurants, golf clubs, beaches.  The fishing and diving is amazing, and the local market shopping is a delight.  Of course there are supermarkets, 4G internet (besides optical fibre and Wifi) virtually available everywhere in the city.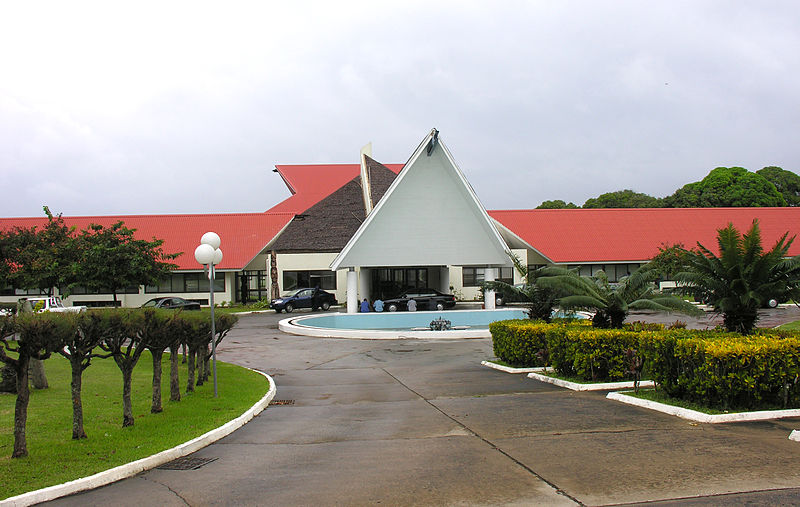 Port Vila Amenities Include:
International airport
Magnificent harbour
Active sailing clubs and fishing clubs
Beaches
Shopping
Many  cultural activities



About Our Company
Melanesian Waterfront Real Estate Ltd is an investment-focused agency handling developer stock, businesses,  and high-end properties on the waterfront or with water views.  This is just such a property.  Conveniently located close to all the things you want, but just out of the hustle so you can enjoy your magnificent harbour view.  You will love it!
There's a lot to love about Vanuatu– from its incredible year-round weather to its laid-back lifestyle. Vanuatu attracts people from all walks of life who share the same vision for a life well-lived.
It's only 2.5 hours from Brisbane, Australia, or 3.5 hours from Sydney Australia or Auckland New Zealand. And just one hour from Fiji.
Located in the area of Sokapo, this property is situated opposite the celebrated Chinese Harbour View restaurant in Port Vila enjoying the same views of Port Vila Harbour. 
Attention to detail in all aspects including the finishes is a hallmark of this property.  Everything has been considered to ensure maximum comfort and safety.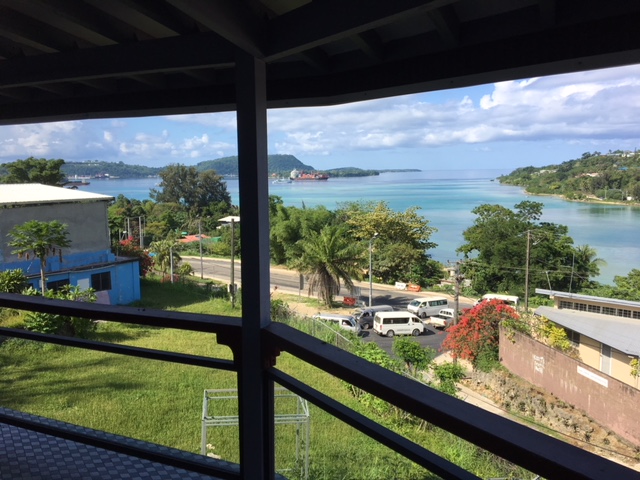 Why not truly enjoy Paradise while relaxing on your balcony, relishing the breathtaking postcard perfect views only Vanuatu has to offer?
Port Vila, Vanuatu is a wonderful place to live and retire – largely because it's favorable for tourists who want to invest in foreign real estate. Here's a quick glance at what makes Vanuatu attractive to investors: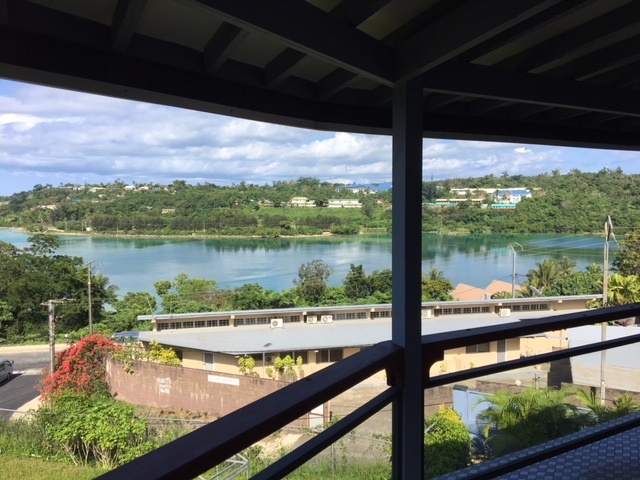 Passport and Citizenship programme available (ask us about it).
The Republic of Vanuatu is tax friendly and has no private income taxes, no corporate income taxes, no death duties and no land or capital gains tax.
No capital controls (move money in and out without legal restriction)
There is a VAT tax of 15%
As an investor if you meet certain conditions you can apply for residency. Ask us about this.
Three easy steps to living in Paradise
Step 1: Explore Your Options
Buying a getaway or retirement home is an important decision for you and your family. Let us help you explore your options to ensure that Port Vila is the best fit for you.
Step 2: Book a Discovery Stay
When you're ready to test-drive living in paradise, you can book a Discovery Stay where we'll host you for an unforgettable 4-day, 3-night tour of our community.
Step 3: Select and Purchase Your Home
Once you and your family decide that Port Viila is right for you, we'll walk you through the entire process of selecting and closing on your new home in paradise.
You've Arrived at the Perfect Time
Now is the perfect time to buy a home at Port Vila because the prices are about to explode. Direct flights from Asia, not to mention Melbourne and Adelaide,  will be starting this year, and once those investors see how inexpensive it can be to own a place here in paradise, they will descend on the available properties in a mad scramble.
But you will smile.  You will have your piece of paradise secured.
Are you ready to own this piece of paradise? Speak to us today to find out if Harbour View is right for you. Contact details on this page.
We promise you will love the experience of buying and owning a home in Vanuatu, several times voted the "happiest place on earth"