If this is your first contact with us, start with our Principal, Richard Butler (number on this page), who will either look after you himself, or he will arrange for one of our team members closer to you or more suited as to language to talk with you.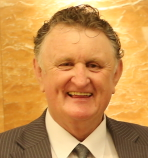 RICHARD BUTLER – Sydney, Australia

Project Manager.  Richard is a resort property development specialist with over 35 years real estate experience in the South Pacific islands and Australia.  His expertise is used for concept theme and planning approvals, construction & project management and off plan selling as well as resort management and resort marketing, media placement, source funding and introducing investors.  From 2012 to 2015 and again from 2017 to 2019 he was  appointed as a Trade Commissioner to promote investment for large tourist resorts and infrastructure into the Republic of Vanuatu.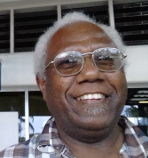 Stanley Alick – Port Vila, Vanuatu.
Accounts and Business Services. Stanley's background as the principal of Melanesian Business Estate and Consultant Service makes him an ideal addition to the team, and as a director of MWREL. His experience with creating bank accounts and ongoing "hands-off" company management, are valuable skills that our MWREL clients enjoy.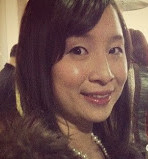 Connie Ng – Canberra, Australia.
Vanuatu Immigration Consultant.  Connie has a Graduate Certificate in Applied Economics & Finance with the Financial Institute of Australasia (FINSIA). She has a double Bachelor Degree in Commerce (Accounting) and Asian Studies (Chinese) with the prestigious Australian National University and graduated as a Golden Key Member (being the top 15% in academic ranking of her peers) where she was invited into the honours programme with both the Commerce and Asian Studies faculties.
For 3 years Connie  fulfilled the role as Trade Assistant for the Trade Commissioner of Vanuatu to Queensland, as well as being a Director of Melanesian Waterfront Real Estate.  She is bilingual in both English and Mandarin and has some conversational understanding of a few Chinese dialects such as Cantonese, Hainanese, Hokkien and Teochew.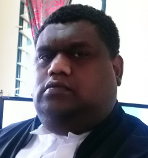 Justin Ngwele – Port Vila, Vanuatu
Lawyer. Justin was a former Senior State Counsel at the State Law office from 2006 to 2012. He subsequently established his own firm where he is currently the managing partner for Indigene Lawyers. Justin is appointed by the Vanuatu government as a Designated Agent for the Development Support Program and is a close business affiliate to MWREL. Some of his major clients include Digicel, Port Vila Municipal Council, Ifira Group of Companies Ltd and South Pacific Plantations Ltd.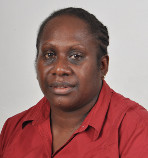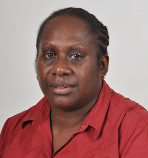 Christina Thyna – Port Vila, Vanuatu
Lawyer.  Christina has Law Degrees from University of the South Pacific and University of Moncton, Canada.  Her qualifications also include a Professional Diploma in Legal Practice, from University of the South Pacific; Certificate in Multi-Droit, La Common Law des Affaires, University of Jean Moulin, France; as well as a Masters in International Trade with the University of New South Wales, Sydney, Australia.
She is trilingual and handles legal documents in English, French, Bislama.  Her position as the Sole partnership in CornerStone Lawyers, Barristers and Solicitors, Port Vila, makes her a vital part of your team.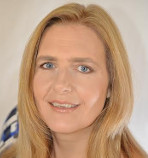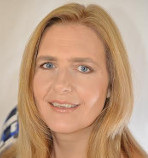 Rebecca Kent – Brisbane, Australia.
Public Relations Executive/Office Manager, Adelaide.  Rebecca is an experienced Resort General Manager, Office Manager, Book Keeper and Logistics Specialist with a strong background in Customer Service.
Rebecca is an expat of Vanuatu who provides Logistic Services to Vanuatu.  Due to family health reasons Rebecca has relocated to Adelaide and now Brisbane, Australia and is currently a Manager in our Brisbane Office.  Rebecca lived in Vanuatu for many years and is well versed in Vanuatu business policies and procedures.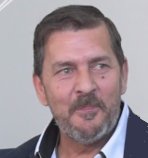 Alan Cairns – Brisbane, Australia
Timber Project Manager – Sales and Distribution, S.A.  Alan has a Postgraduate Degree in International Hotel and Resort Business Management through St Lucia University, Queensland.  He is a qualified Chef and qualified Commercial Diver with an array of experience in Sales and Marketing.
Alan is an expat of Vanuatu who provides Logistic Services to Vanuatu. Due to family health reasons Alan has relocated to Adelaide and now Brisbane, Australia and is currently Business Development Manager in our Brisbane Office. One of Alan's great loves in life is scuba diving, and having lived in Vanuatu for many years he is privy to some of the best diving spots.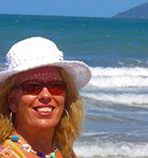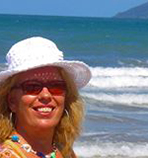 Adeline Hunt – Port Vila, Vanuatu
Design Consultant. Adeline's experience in the Fashion and Interior Design world complement her skills as an artist, bringing a refreshing tropical touch to the table when selecting decor and layout for many projects. Adeline is also Editorial Assistant for some of MWREL's related websites.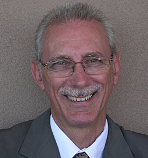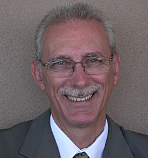 Lance Hunt –  Port Vila, Vanuatu
Sales, I.T. and Vanuatu Liaison. Lance manages the communications and technology support, websites,  and much of the online marketing for MWREL.  He has a background in sales, manufacturing, real estate, finance… and I.T.
You can apply to JOIN THE TEAM as an affiliate or a conjunction agent.