Why Consider Investment in Vanuatu?
Great question and we have an answer: "Its Time!"
I have had 10 years to mull over this question and now will be presenting again an ongoing series of podcasts weekly. You will be helped to look at securing an alternative lifestyle and possible investment in what I consider to be valuable property and commercial investments in tourism, forestry, and agriculture.
This is the opportunity to lift your sights to the horizon.
Many people come back from overseas and say they live in a lucky country. Yes they do, but at a price. Do you know that in Australia house prices have increased 70% in 5 years and wages have hardly moved? People are working longer and harder than ever before. Not so long ago the competition for buying property meant 30 to 50 people turning up at auctions, many from Asia. The government response both in New Zealand and Australia was to bring in new directives such as…
Higher stamp duty and other government charges
Directions to banks to tighten lending
Stronger penalties for lenders who loan to international buyers
Higher costs to develop. More and more development costs so you wonder why the building lots have shrunk from 1,000 sqr mtr lots and have become so much smaller down to under 400 sqr mtr and then dozens of kilometres from the coast
Recently the Australian government opposition is scaring away investors with proposed changes to negative gearing on property. Last time that happened I was there. They killed the investment property market. Sure, an unforeseen consequence. But how many times does it have to happen?
We could fill the page up with changes that affect you and your family if you are an investor.
I have almost 40 years dealing with the Boom and Bust Cycles. Timing is everything and I believe it's the right time now for you to start to look outside the square at new lifestyles and investments in Vanuatu that I have grouped together for your consideration.
So can we invite you to start listening to our weekly podcasts covering lifestyles and opportunities in the glorious South Pacific nation of Vanuatu? Listen to Richard and Lance tell you about a place that is so close by and even getting closer with new international airports about to open.

"Not So Happy Place" and "Happy Place" – which would you choose?

Come listen… we might even have your happy place for you: the one that is so difficult to find in the current western world and one that you can still afford.   But for how long is the critical time-sensitive question.
See you on the inside.
To your prosperity and safety,
Richard Butler
Trade Commissioner for Vanuatu to Australia
Phone +61 417 007 792  (in Australia, 0417 007 792)
p.s. Don't put it off until you "have more time."  You already know that won't happen!  Listen today: https://allaboutvanuatu.com/001-why-consider-investing-in-vanuatu/
Phone +61 417 007 792  (in Australia, 0417 007 792)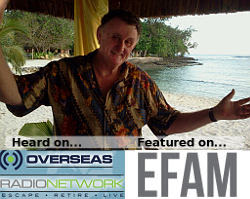 Copyright © 2018 Melanesian Waterfront Real Estate Ltd, All rights reserved