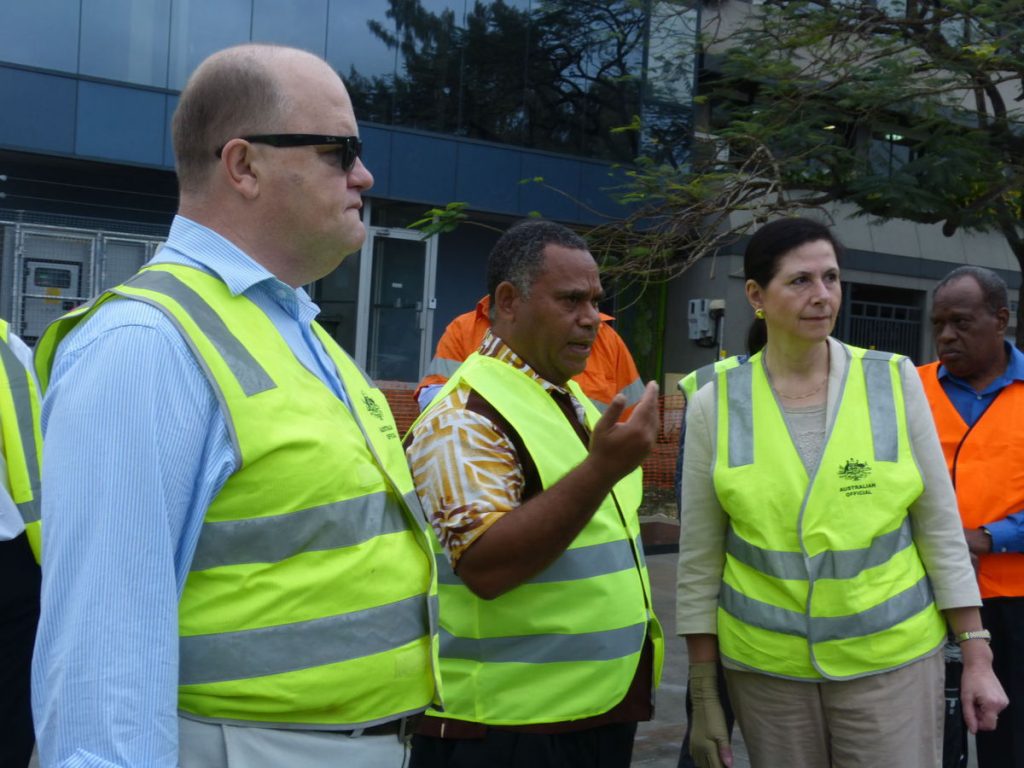 Post by: Richard Butler | 18 August 2016 |
The visit of Senator Concetta Fierravanti-Wells, Australia's Minister for International Development and Pacific to Vanuatu for three days has been very successful as she saw for herself the development of Vanuatu with the help of Australian Government, especially for women.
She has also visited the local tourist operators on Malekula and visited Vanuatu Women's Centre on Norsup alongside visiting Malampa Counselling Centre Branch and Malampa Women's Handicraft Centre and spoke to Basil Malili, the Cocoa Growers Association Representative and the Head of Malampa Provincial Government.
She had a busy schedule with her visit to the Minister Jotham Napat of Infrastructure and Public Utilities for inspection of the Australia funded Port Urban Development Project(PVUDP), the George Kalsakau Drive, also she made a visit to the Non-Government Organization, Wan Smol Bag and completed her visits at Alternative Community Trades in Vanuatu Centre, which supports the producers of handicrafts, spices, carvings, etc. and is also supported by Australian Government.
Initiatives like this that raise the profile of Vanuatu agricultural production are always welcome and go a long way toward supporting the international sale of Vanuatu produce, such as by South Pacific Plantations on Malekula Island.