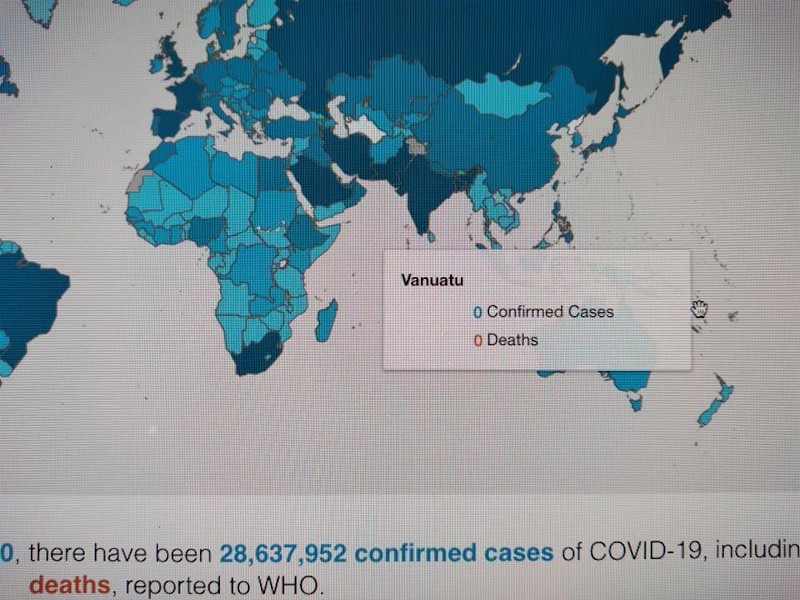 Richard Butler | Exclusive Report By Royson Willie of Daily Post VU | Sept 15th, 2020
According to World Health Organization (WHO) as of September 13, 2020, Vanuatu has no confirmed cases of COVID-19 yet. This data confirmation by WHO publicly available on its website reaffirms Vanuatu's status as being COVID-19 free.
It also reaffirms confirmation made by Director of Public Health, Len Tarivonda, in a circular on September 2 to all relevant governments and agencies with an interest in Vanuatu that to date, there have been no confirmed case of COVID-19 in Vanuatu.
Mr Tarivonda says this means that Vanuatu continues to find itself in Scenario 1 of the Health Sector COVID-19 Preparedness and Response Plan with no evidence of SARS-Cov-2.
"Strengthened syndromic systems for influenza-like illness (ILI) and sever acute respiratory illness (SARI) as well as laboratory testing for SARS-CoV-2 support this finding.
"It is also consistent with local observations and trends.
"There has been no increase over seasonal patterns of severe infection.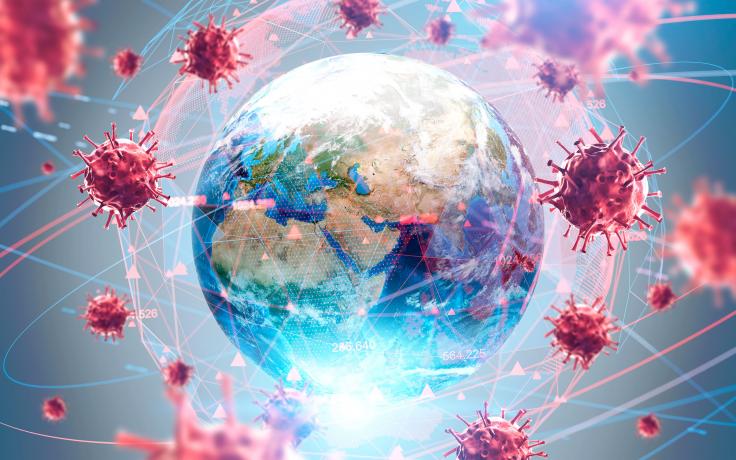 "In fact, Vanuatu has experienced a notable decrease in ILI/SARI cases likely as a result of the COVID-19 prevention measures," Tarivonda stated in the circular.
The Director of Public Health said his office has received a large number of requests to conduct tests for asymptomatic persons, particularly from outbound travelers to confirm their negative status but the number of requests exceed the current capacity.
"As Vanuatu has no Sars-CoV-2 and limited number of remaining tests, we cannot accommodate any testing that does not fit the WHO case definition, in line with the national policy.
"This directive will remain in effect until such time Vanuatu has confirmed cases or until there is a significant increase in testing capacity," Tarivonda stated in the letter to all relevant governments and agencies with an interest in Vanuatu.
"We recognize that other countries or agencies may have processes that assume all countries have COVID-19 and sufficient testing capacity.
"However, we respectfully request that appropriate exceptions be made in consideration of the situation in Vanuatu," Mr Tarivonda concluded.
While the WHO records up to September 13 show that Vanuatu is COVID-19 free, on that same date the Solomon Islands Prime Minister, Manasseh Sogavare, announced that six Solomon Islands students studying in Philippines tested positive for COVID-19.
Solomon Islands also remains free from COVID-19 according to WHO.
While Vanuatu remains free from COVID-19, strict quarantine protocols have been put in place as Vanuatu citizens overseas return on inbound repatriation flights.
Daily Post could not get any confirmation if those returning are getting any tests abroad before being repatriated to Vanuatu as what the Solomon Islands did in collaboration with the Philippines Red Cross for its students.