Vanuatu Tourism News
Tourism, kava, air services and immigration to Vanuatu were discussed at the recent trade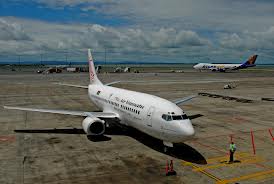 meeting in Port Vila, Daily Post reports.
Australia and Europe are to be singled out for further negotiation regarding the legality of Kava.
Kava is a crop of the western pacific, the root of the plant is used to produce a drink with sedative and anesthetic properties. The drink is consumed through out various pacific cultures. The sedative nature of the kava means that it is primarily consumed to relax without disrupting mental clarity.
The Sea cucumber conservation is being seriously considered as its population is expected to increase within the coming years.
How the new airport currently being constructed will aid in the booming tourism industry of Vanuatu is also being discussed.
The trade meeting last week discussed exploratory talks with Korean Airlines and Asiana in order to bring planes here without stopovers and an Air Services Agreement with Singapore. Press and diplomatic officers had to leave the trade meeting for discussion of migration and trade negotiations, although we did later come back to learn the new government is happy with Vanuatu's WTO membership.I failed to mention with that new airport report yesterday that the company which has been setup projects