When contemplating a holiday, east coast Australians can feel restricted due to the long distance from most holiday hotspots.
And yet too often, holidaymakers overlook their South Pacific neighbours, viewing them as 'fly and flop' type destinations, with little else besides a pretty beach and a nice hotel.
This is a common misconception, and one we are here to disprove. The South Pacific island nations comprise some of the most beautiful and culturally rich locations, brimming with unique experiences.
Vanuatu is a prime example of just how much cultural capital can be found in one place, with a myriad of adrenalin and relaxation activities to balance out the experience.
We've compiled the top five ways to enjoy Vanuatu, a distinctive destination less than four hours from Sydney, and less than three hours from Brisbane. There's certainly something for everyone.
1. Discover Ni-Vanuatu culture
If you're looking for new ways to encounter culture on holiday, it doesn't get more authentic than Tanna. Just 30 minutes by plane from Vanuatu's capital Port Vila, Tanna is an island alive with cultural activity and village experiences.
The Tafatuna Cultural Experience is a newly established endeavour, which has replicated the village of the Fatuna people. They show visitors how they weave mats and skirts, build houses and cook traditional lap lap, which wraps local ingredients like coconut, kumala and yams in banana leaves to steam in a bed of hot rocks.
Likewise, the Lekalangia Louinio cultural village takes you on a journey into the depths of a culture that remains untouched by external influences, where they share stories of rituals and engage visitors in traditional dance.
Black Magic Village has a similar theme in its experience, however takes an authentic approach in the way they treat their visitors. The unexpected welcome, akin to that of the very first missionaries to arrive on the island, is just one of the surprising aspects.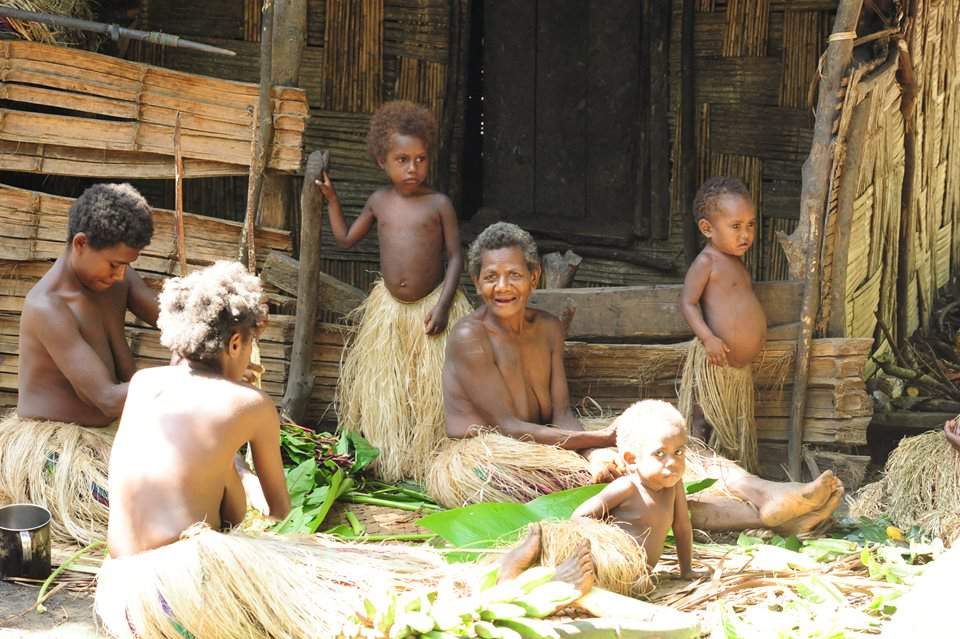 2. Get fiery on Mt Yasur
Before departing Tanna, a visit to the (very) active Mt Yasur volcano is a must. The volcano is one of the most accessible in the world, where visitors can stand on the very edge of the mountain, and peer over into the abyss.
As darkness rolls in, the lava spits and bubbles into the air, showcasing its gleaming red glow that is truly a sight to behold.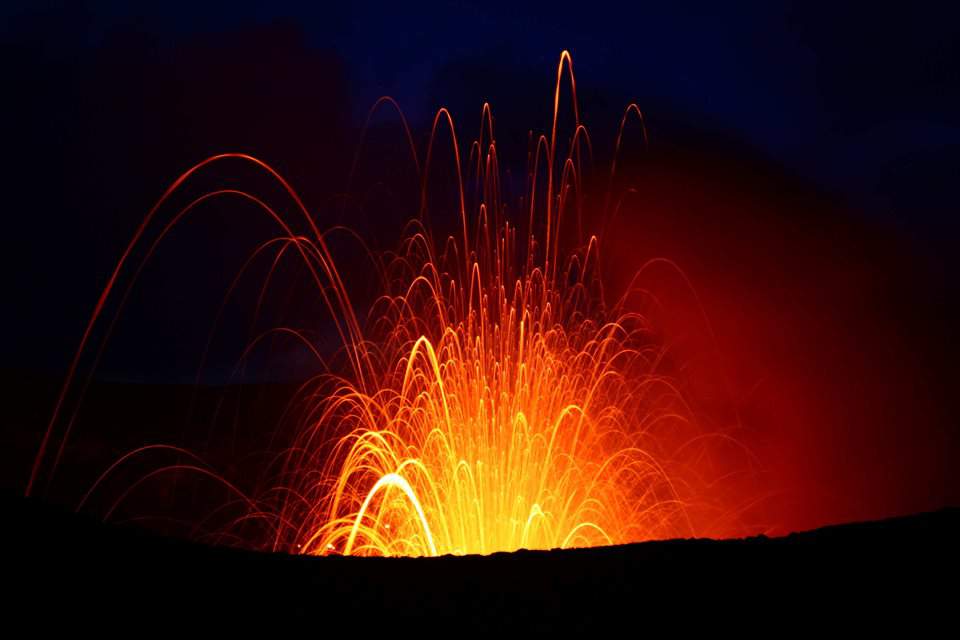 3. Aquatic experiences in Santo
Espiritu Santo is another Vanuatu island, known for its relaxing atmosphere and water activities, such as diving and exploration into the Millennium Cave.
During the Pacific campaign of World War II, a number of war wrecks were left behind, and now make for some of the most fascinating diving in the region.
Visitors can dive the S.S President Coolidge, a WWII troop transport wreck, before venturing into the exquisite Millennium Cave, where you trek through the jungle and a local village, before climbing and swimming your way through the immense cave and river that runs through it.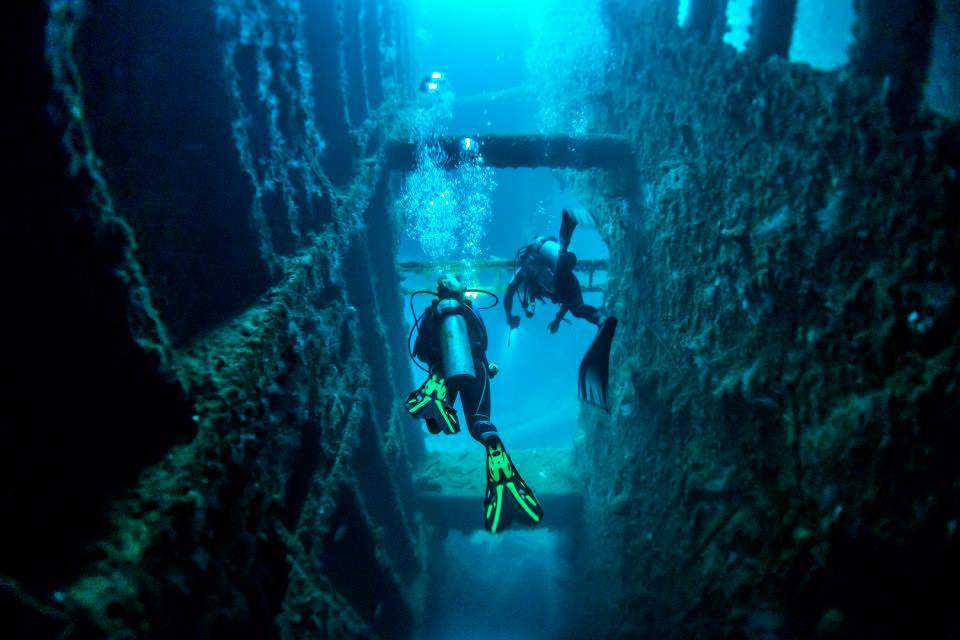 4. Honeymoon bliss
Vanuatu has a lot to offer, however there is a certain market for honeymooners in terms of accommodation. Port Vila has a penchant for romance, and hotels such as Breakas Beach Resort and The Havannah put the 'l' in luxury.

With private beaches, a strict over 16 age limit, and plenty of couple-oriented activities like romantic dining and day spas, it's the perfect destination for Aussies to head on their honeymoon.
But don't think it's just a place to lie in the sun all day (unless that's your thing of course), because these hotels keep couples busy with activities such as snorkelling, windsurfing, market shopping and kayaking.
5. Zip across Port Vila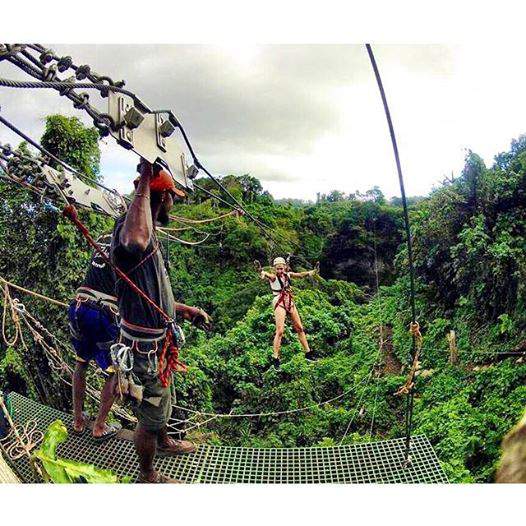 Vanuatu Jungle Zipline in Port Vila is an experience not to be missed, with visitors sent flying across six zipline in between the jungle canopy at speeds of up to 160-kilometres per hour.
Soar across the canyon at heights of 80-metres and bask in the glorious views of Mele Bay, before testing out the new 1.3km zipline that was completed on September 1 this year.
After your zipline tour, take a guided tour through the exotic Summit Gardens, with exceptional views of the Efate coast.
Enjoy a meal in the café, peruse the gift shop for the perfect souvenir, and wander through the essential oil distillery to see how they create sandalwood, tamanu and nangai oil skin care products.