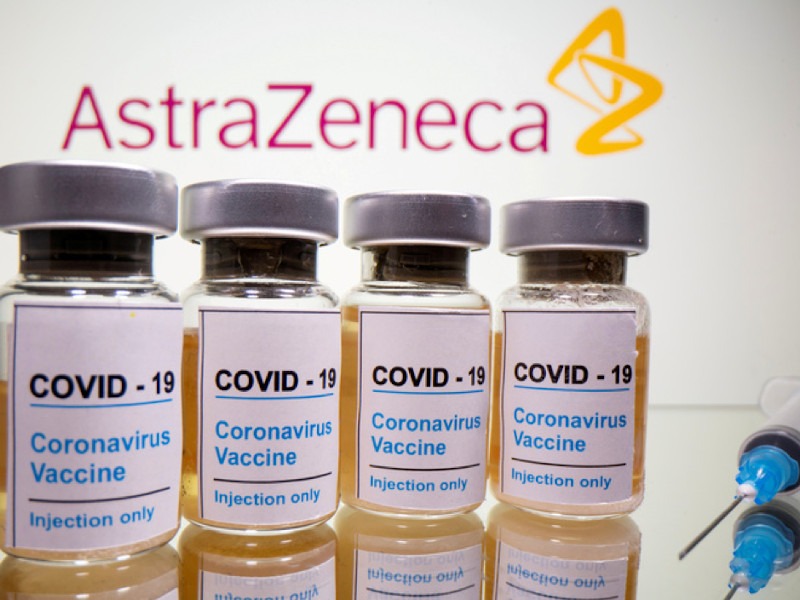 Richard Butler | Exclusive Report By Anita Roberts And Kizzy Kalsakau | 23rd FEB, 2021
Vanuatu is now getting ready to roll out its coronavirus vaccine deployment plan, following approval by COVAX.
The country's vaccine deployment plan approval was confirmed through the World Health Organization (WHO) last Friday, the Director General (DG) of the Ministry of Health (MoH) and Spokesperson of all COVID-19 matters, Russel Tamata, confirmed.
"The vaccine that has been approved by WHO for Vanuatu and other countries in the region, excluding those supported by USA is AstraZeneca," he said.
"The Regional Heads of Health Meeting held a week ago has recommended the use of AstraZeneca vaccine in the region.
"AstraZeneca can be stored at normal refrigerator temperatures and has minimum side effects or adverse reactions."
DG Tamata said that the vaccine rollout will initially cover 20% of the population, targeting frontline workers and most vulnerable people as recommended by WHO.
"We have already identified the frontline workers. Those aged 65 years and over and those with risk factors. What we need to do now is list the names. We will be putting that in the coming weeks," he conveyed.
"It will take about three years to successfully roll out the vaccine in Vanuatu. Over Vt1 billion has already been allocated to finance the vaccine deployment.
"ADB and DFAT have indicated to support us with the first 20% deployment.
"We will be sharing our deployment plan with our development partners. We hope that they will support us with our plan for the 100% rollout.
"The actual deployment will depend on ground preparations and availability of the vaccine as countries are in queue for their share of vaccine.
"AstraZeneca is being manufactured in Europe and India.
"There is a possibility that AstraZeneca will be manufactured in Australia. This would be an opportunity for us however, we cannot confirm exactly when the rollout in Vanuatu would begin.
"I had previously said the rollout would start mid-this year but it could be early or later."
As part of the long process to receive COVID-19 vaccines, Vanuatu has registered with COVAX and has sent its indemnity letter.
"What we are waiting for now is the parliament sitting and the signing of the indemnity agreement between the manufacturer and the Minister of Finance," said DG Tamata.
COVAX is a global platform led by GAVI (Global Alliance for Vaccines and Immunization), Coalition for Epidemic Preparedness Innovations and WHO aimed at ensuring fair sharing of vaccines among all nations, poor and rich.