Tourism Sector of Vanuatu continues to prove why it is still the largest contributor to the nation's economy by raking in Vt21 billion in a year alone.
The figure was calculated during a survey way back in 2011 but released last year.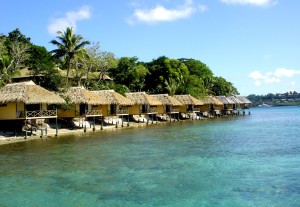 According to a recent World Bank Report, it places Tourism as the biggest contributor to the national economy at 51%.
During an exclusive interview with Buzz FM 96, Tourism Department Director, George Borugu said it is this massive contribution that calls for more attention to better manage Vanuatu as a tourism destination.
"The importance of Tourism in Vanuatu is reflected in the total receipts collected in tourism highlighted in a survey carried out in 2010 and released in 2011," said Mr Borugu.
The survey reported the total receipts from the tourism industry every year is around Vt21 billion. Receipts cover the whole tourism sector including international arrivals, cruise ships, domestic tourists, local transport operators and all aspects of tourism.
"This amount is every huge. It is that value of receipts that drives the economy of Vanuatu today," he said.
"Tourism in Vanuatu keeps growing every year, it never stops because tourists or people never stop traveling."
Borugu added that Vanuatu is a very unique destination for tourists. One of the main contributing factors that make Vanuatu a favorable destination is its very close location to Australia and New Caledonia.
"Being close to Australia makes Vanuatu a favorable destination even during the global economic recession we are not directly affected since we are very close to Australia," said the Tourism Department Director.
He said that New Caledonia is also around 45 minutes from Vanuatu therefore bringing in tourists from Europe from the New Caledonian interconnections.
"Another uniqueness of our country is the culture, on a per capital basis we are probably the most diverse culture in the world," said Borugu.
On average, a tourist would spend 8 nights in Vanuatu, while yachters stayed for about 3 months. Another interesting fact about tourism in Vanuatu is that 33% of tourists are return visitors.
Capitalizing on the high number of tourists the Tourism Department has engaged in promoting tourist to come by air so they could stay longer.
As a result in 2012 the total number of visitors arriving in Vanuatu by air is 108,000. But this number is predicted to increase this year as this year's statistics has shown that in the same months of last year the percentage of tourist has increased from 8% to 16%.
"Because of the big contribution to the economy it is very important that we manage the destination professionally and in a more touristic way," said Borugu.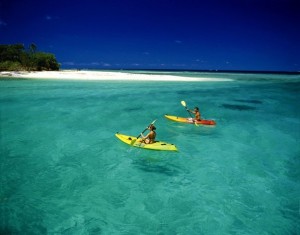 "We want to make sure tourist get a good first impression when arriving by ship or plane.
"That is why we are putting all these things together, the Vanuatu tourism infrastructure project which will look at beautifying the wharf area and the seafront in Vila, the tourism ambassadors program, and setting minimum standards for people who want to establish a tourism business. "
Mr Borugu added that the Department has to do all it can to improve its management of the destination to ensure to create the right environment, a good first impression for visitors and a good experience.
It remains to be seen how much of this Vt21 billion goes directly to ni-Vanuatu and much needed services of the country.
The 96 Buzz FM has a Facebook page and fans can follow what is happening on the station by tuning in or finding them on facebook.
By: Thompson Marango daily post Vanuatu