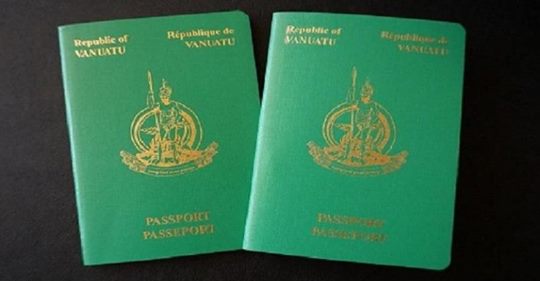 Post by Richard Butler | RNZ | Aug 21st, 2018
Passport sales in Vanuatu have exceeded expectations, bringing in $US16 million in the first quarter of this year, or more than three times what was budgeted
Since 2015, the country has offered honorary citizenship to people willing to pay a $US165,000 application fee.
The figures, first reported by the Daily Post, showed revenue from the programme now made up about 25 percent of total government revenue.
In 2017, passport sales accounted for nearly 16 percent of government revenue.