More island show interest in jumping in on economic technology miracle coming to an island near you via Vanuatu!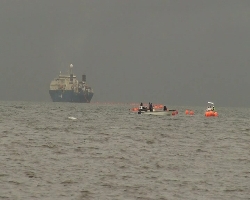 Taken from/By: FBC
Report by: Mika Loga
More interest have been expressed by neighboring pacific island countries as Vanuatu becomes the second nation to land its fiber optic cable to connect to the Southern Cross cable housed at FINTEL's communications center in Vanuatu.
FINTEL chief executive Iowane Koroivuki says, they have space for three to four countries and are ready to accommodate them at the communications center.
"There's been talk of Samoa also coming in. They were talking to Tonga and talking to us as well. There's been nothing finalized yet with us, discussions are still in the initial stages but we think we would be able to something as well with them but it will be depend on what Samoa wants to do".
Koroivuki says, if demand for cable connection grows, FINTEL will consider opening up another communications center at a suitable location.
Read More about Vanuatu