Vanuatu's Roanna and Rosanna enjoy playing table tennis around the world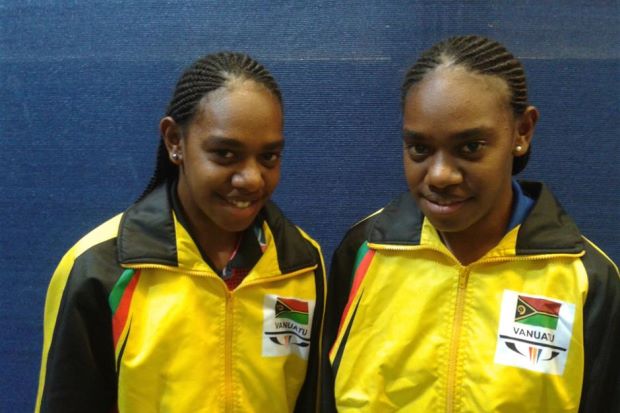 Twins sisters Roanna Abel (left) and Rosanna represent Vanuatu in the Commonwealth Games table tennis.
"Not many people from our country get to travel as most of them don't earn much. We are like the ambassadors for our country and we have travelled to Australia, Fiji, Slovenia and New Caledonia for competitions," said Roanna, whose parents work in the hotel industry.
"We recently went to Chengdu in China for three weeks of training in preparation for the Commonwealth Games."
Rosanna admitted that the only way she and her sister could ever visit all these countries was through sports.
"We come from an average earning family … with our parents' salary, we cannot travel overseas," said Rosanna, who took up the game with her sister when they were five years old.
"We are lucky that we get to travel to other countries as table tennis players because most people don't get much opportunity to travel overseas."
Rosanna pointed out that they had to stop over in three different countries before reaching Glasgow for the Commonwealth Games.
"We took a flight from Vanuatu to Sydney. Then we flew to Dubai and from there to London before arriving in Glasgow after more than one day of travelling. We love Glasgow … it is a beautiful city with a lot of historical buildings," said Rosanna, who is not too concerned about Vanuatu losing all their group matches in the women's team event.
"We are here to gain experience … and meet new friends from the Commonwealth countries."
Besides table tennis, Vanuatu are also competing in judo.
Vanuatu have featured in seven Commonwealth Games since the 1982 Brisbane Games but have yet to win any medals.