New State-owned Enterprise Policy for Vanuatu
Press Release – Asian Development Bank
PORT VILA, VANUATU The Asian Development Bank (ADB) welcomes the approval of the state owned enterprises (SOE) policy by the Vanuatu Council of Ministers. ADB supported drafting of the policy, which was prepared following extensive government …
A New State-owned Enterprise Policy for Vanuatu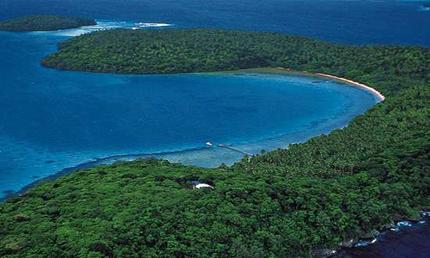 PORT VILA, VANUATU – The Asian Development Bank (ADB) welcomes the approval of the state owned enterprises (SOE) policy by the Vanuatu Council of Ministers. ADB supported drafting of the policy, which was prepared following extensive government consultations.
SOEs place a heavy burden on Vanuatu's economy. They absorb large amounts of scarce capital on which they provide very low returns, divert government resources away from vital social investments in health and education, and drive-up the costs of doing business where they are the sole service providers.
"The approval of the SOE policy demonstrates this Government's strong commitment to improving the performance of its SOEs" said Honorable Maki Simelum, Minister of Finance. "It is the first step in our broader SOE reform program that will include the strengthening of governance and monitoring practices and the restructuring of individual SOEs".
"Implementation of the new SOE Policy and subsequent legislation will place Vanuatu's SOEs on a fully commercial and transparent footing, and in so doing will enable them to make a positive contribution to inclusive economic growth", said Andrea Iffland, Regional Director of ADB's Pacific Liaison and Coordination Office in Sydney, Australia.
The policy, an activity under the SOE Rationalization Program technical assistance (TA), was introduced as part of the Government of Vanuatu's firm commitment to improving the management and performance of SOEs.
The TA, which is also helping government with strengthening the legal, regulatory and governance framework for SOEs, is financed through a $500,000 grant from the Japan Fund for Poverty Reduction, funded by the Government of Japan.
In addition to this TA, SOE reform in Vanuatu is being supported under ADB's Private Sector Development Initiative, with cofinancing from the governments of Australia and New Zealand. The initiative supports efforts by developing member countries in the Pacific to encourage private sector-led, sustainable economic growth.
ends
Content Sourced from scoop.co.nz
Read More about Vanuatu