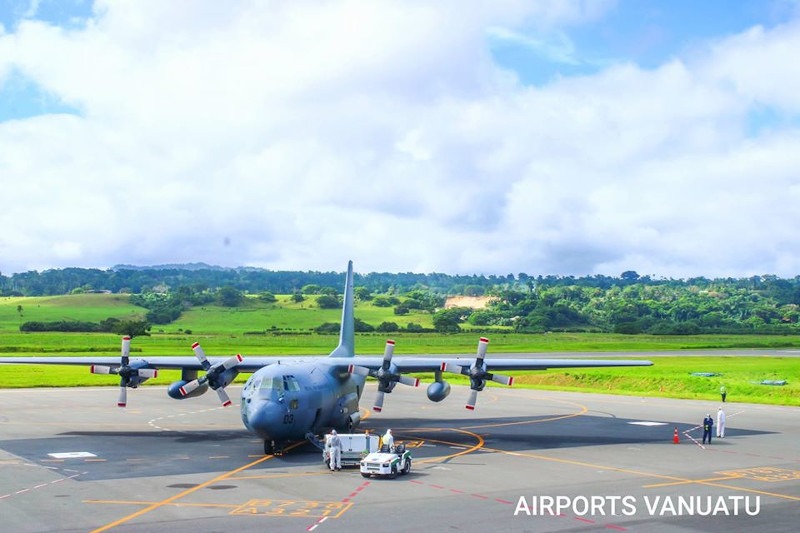 Richard Butler | Exclusive By Vanuatu Airport Authority | June 3rd, 2020
Today Vanuatu facilitated a National Disaster Management Office (NDMO) approval to RNZAF C130 Hercules repatriation flight at Port Vila Airport.
The C130 flight operated into Vanuatu bringing repatriated passengers into Vanuatu for the first time from New Zealand since borders were closed.
Another great team effort by all agencies to ensure people are able to get home safely during this extraordinary time.
Thanks to Royal New Zealand Air Force, New Zealand High Commission in Vanuatu, Vanuatu Terminal Services Limited, Air Vanuatu, Vanuatu Customs and Inland Revenue, Department Of Vanuatu Immigration and Passport Services, Biosecurity Vanuatu Department, EzzyKill Pest Control Ltd, Vanuatu Police Force, Vanuatu Mobile Force, Health Promotions Vanuatu, CAAV, and National Disaster Management Office for continuing to work with AVL (Absolute Virtual Limited).
Acknowledging all frontline staff for their continued commitment to health and safety.