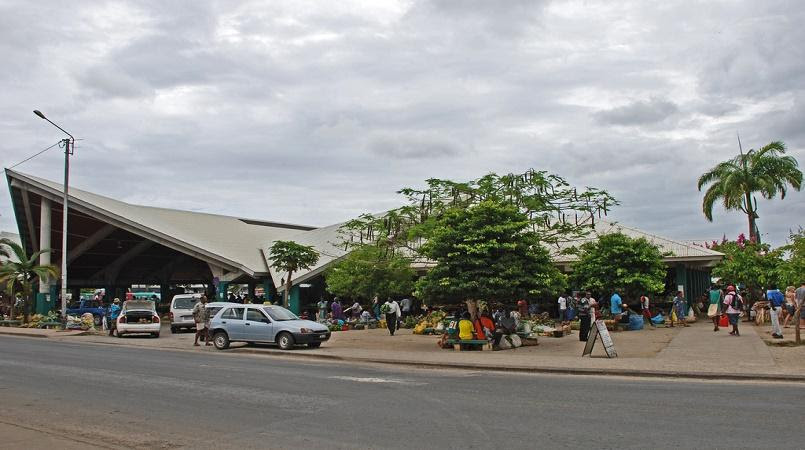 Post by Richard Butler extracted from Loop Pacific| 20th February 2017 |
The government of Vanuatu and the World Bank have committed to strengthening their partnership, with the Bank set to establish a more significant presence in Port Vila.
It will also boost its financial support for the nation's priorities and increase collaboration with development partners.
On her first visit to Vanuatu, Victoria Kwakwa, World Bank Vice President for East Asia and Pacific, signed an agreement with Vanuatu's Acting Minister for Foreign Affairs, and Minister of Infrastructure and Public Utilities, Jotham Napat, to lay a path for stronger relations between Vanuatu and the World Bank.
"The government of Vanuatu is pleased to welcome Ms Kwakwa here on her inaugural visit to Vanuatu," said Napat. "I echo the sentiments of Minister Pikioune when I acknowledge the important work we are undertaking with the support of the World Bank, and our anticipation of deeper collaboration following the signing of this partnership agreement."
"The government of Vanuatu and the World Bank have shared a highly productive working relationship since the 1980s," said Minister for Finance and Economic Management, Gaetan Pikioune, who also attended the ceremony. "We look forward to continued support from the World Bank as the government works to deliver on our ambitious development agenda."
Kwakwa said the World Bank will almost triple the amount of funding to the Pacific region, including Vanuatu, from US$360million in 2015 to US$900 million in 2018, through the International Development Association, the World Bank's fund for the world's most in-need countries. Delays at Bauerfield were also discussed, with the World Bank and the government confirming they are working together to ensure the full rehabilitation works begin without further delays.
"This establishment agreement for a more significant World Bank presence in Vanuatu is a clear demonstration of our commitment to Vanuatu," said Ms. Kwakwa. "More financial support will help us better deliver for the people of Vanuatu, through projects such as the Vanuatu Rural Electrification Project, which is expected to provide electricity access to more than 17,000 homes, 230 aid posts and 2000 community halls across the country by 2019."
On Monday, Kwakwa will also meet with representatives from government, the private sector, and youth and women's groups for a roundtable discussion on the World Bank's latest report series, Pacific Possible, which analyzes key risks and opportunities for transformative change in the region. The final report is expected to be launched in April.