Vanuatu Dreaming…
Issue #25

Email look weird? Click here to view in your browser.
"Plan B" – Turn your Dream into a Lifestyle…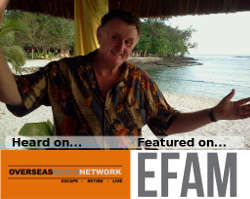 * Real Estate round up with Richard
* Adam Reeves sheds bright light on the Sydney waterfront suburb of Manly
* Predictions for Vanuatu in 2015
Most of us have promised ourselves a new beginning this year and this is what this email is all about,
Fresh Beginnings.
The new year of Real Estate auctions in Australia shows promise.  2014's last auction week's average price of houses tailed off a little but was much higher than that of previous years.  The market has only just started to warm up and there is plenty of space to go higher.  The Australian Dollar is quite low against the US dollar so this is probably one of the best times to invest in Real Estate down under.
This week Adam Reeves joins us from Manly in Sydney, Australia.  Adam was born and bred in Manly and he sheds some light on one of the most spectacular strips of sand in a city anywhere in the world.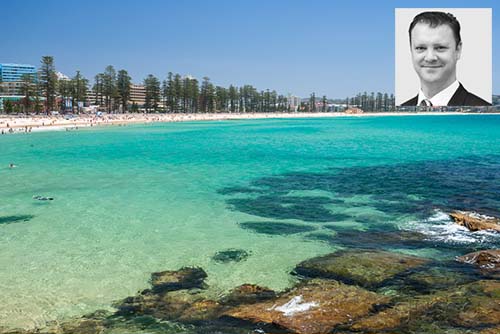 Being with
Ray White Real Estate
he has seen Manly evolve into the hub it is now.  Adam says he has no plans of moving out of this beautiful place which has arguably one of the best lifestyles in Australia and is only a 30 minute (or less) boat ride away from Sydney CBD.I was interested to hear Adam talk about the large number of top schools and hospitals in the Manly area.  Certainly a desirable location for relocation from any of the Northern Hemispere cold-winter countries.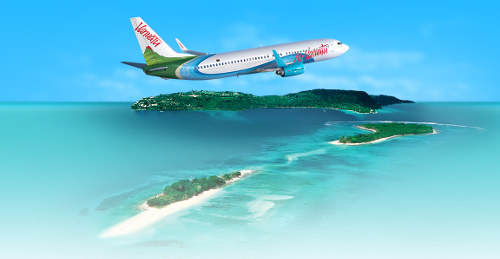 More flights into the Republic of Vanuatu in 2015There are major plans for Vanuatu this year as the international air terminal in Vanuatu is being upgraded to the best standards available.  I anticipate an increase in aircraft arrivals into Port Vila.  In fact when you listen to the show you will hear our plans for
making
it happen.
As the cities of the world become more crowded, people are looking for peace and nature.  As more and more people become aware of this tropical heaven there is going to be a Fresh Beginning in the future of Vanuatu.
Please enjoy this week's show:




Click Here to listen.

Regards
Richard Butler
p.s. I am now in Sydney and you can reach me from anywhere in the world on the numbers below.
p.p.s.  Make sure you whitelist my email address if you haven't already. (Easy Hint: add my address to your contacts.)
p.p.p.s. Why not  forward this update to a friend?
Interested?  Why wait?
On a mobile?

Tap here to ring me now
Reading this on a computer/tablet? Hit "Reply" now.
Or call +61417007792  (in Australia, 0417 007 792)
Don't just dream!!!
To help in planning your  new lifestyle, try this site.
www.EscapeArtist.com/vanuatu


The property above is included in the "Survivie and Thrive" package, but it can be purchased separately as you see.Richard ButlerProject ManagerRemember: Decision makers are profit makersInternational Phone: +61- 417007792 orLocal call Sydney 02-8007 3803


Australian Marketing Office:
Postal address P.O. Box 251, Oyster Bay NSW 2225, Australia

_______________________________________________________________________

Neither this email nor content posted on any associated website is intended to provide personal, tax, or financial advice. Before undertaking any action described in this letter, financial or otherwise, you should discuss your options with a qualified advisor– tax accountant, financial planner, attorney, etc.