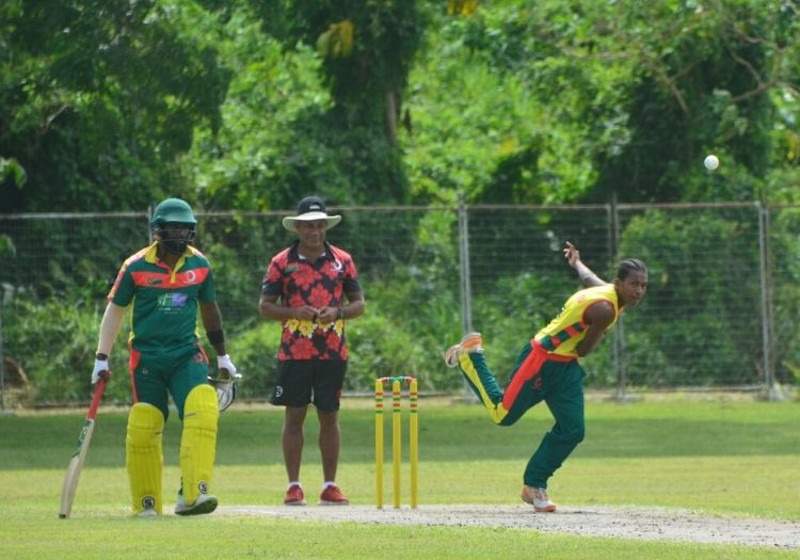 Richard Butler | Exclusive By Nick Friend of The Cricketer | April 28th, 2020
Cricket had never before been broadcast in Vanuatu. However, with a global gap in the market and millions of fans desperate for a fix of live sport, the tiny Pacific island nation is doing its bit.
"One of the guys in the office made the point that we could be the only sporting event in the world going on," laughs Shane Deitz, chief executive of the Vanuatu Cricket Association.
And just like that, an idea was born. As the cricketing world sits in frustrated limbo, with lockdown and social distancing measures ruling out live action of any kind, the tiny Pacific island nation has attempted to fill the void.
Following a precautionary state of emergency leading up to Easter, with evening curfews in operation and only essential services permitted as normal, the capital city of Port Vila is back up and running. Schools have reopened and there have been no recorded coronavirus cases.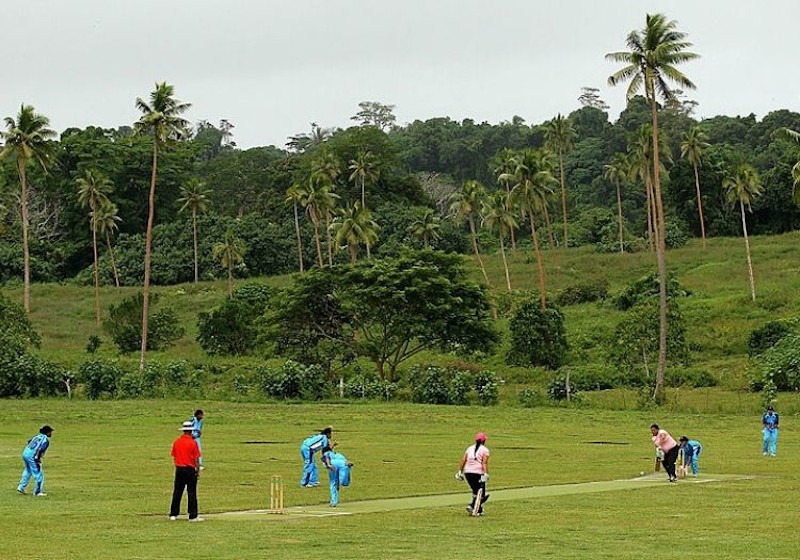 The borders remain closed; and while a couple of flights did arrive in Efate – the nation's most populous island – those on board were then forced to quarantine themselves for a fortnight in the rooms of a hotel.
It has all led to this: live cricket. Until last Saturday, VBTC, the national broadcaster, had never been involved with the sport. Coverage of the national league's grand final had once been carried on the radio, but never before streamed for the public to watch.
Sensing an opportunity to make a difference, however, a 10-over men's exhibition match was arranged, as well as the final of the women's T20 competition. At the last count, more than 450,000 people worldwide have tuned in either to watch the games live or in the days since. The games were also broadcast on local television, a huge step forward for cricket in the country. Needless to say, expectations have been surpassed, with tweaks in the works to improve the product.
"It was stressful," admits Deitz, who assisted in providing commentary for the online stream that ran from Vanuatu Cricket's Facebook page. The 44-year-old spent his playing career with South Australia, but is now in charge of the sport on a volcanic archipelago inhabited by just 292,000 people – sitting 50th in the men's T20I rankings and 28th in the women's sphere, doing what he can to provide a dose of cricket to the world during these unusual times.
"We had never done any broadcast before," he adds. "We'd never had live-scoring; when there was an ICC tournament here, everything was provided for us then. We hadn't done anything like it before and we put it together in a couple of days.
"It was just to raise awareness of cricket in Vanuatu and give someone a talking point and something to do. I didn't understand that it would be big in India and, I presume, lots of gambling on it. I didn't understand that part as much.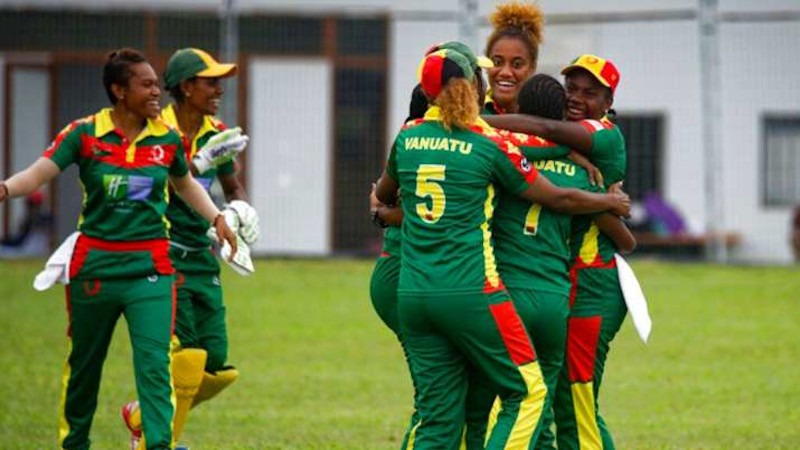 "The cameraman had never seen cricket before. I was getting them down at the ground, showing them where we want cameras, how we want the cameras to work. There's no real internet down there, so we had to try to work out the best way of trying to get internet provided to the ground that would be strong enough to get the live-stream out.
"Because we'd had a state of emergency and had been locked down for a few weeks, the ground hadn't had any work done to it for a while. That all had to be fixed up and cleaned up – we've had a lot of rain as well, So, all that stuff had to come together. We had to make sure the players were ready to go. There was a fair bit to do, but we got there in the end.
"It was a no-brainer to put it out on a live stream – we've always wanted to do it. That was Tuesday morning. I called the ICC and they were great in helping us out a lot. Everyone locally was up for the idea. By Friday, we were nearly set to go – it was a pretty quick turnaround.
"The internet didn't show up until two minutes before the game started. The cameraman didn't know the rules of cricket and where the ball comes from. But by the end of it, the cameramen were unbelievable – following the ball wherever it was hit, they started putting action replays in. It will be a lot better if we can do it again."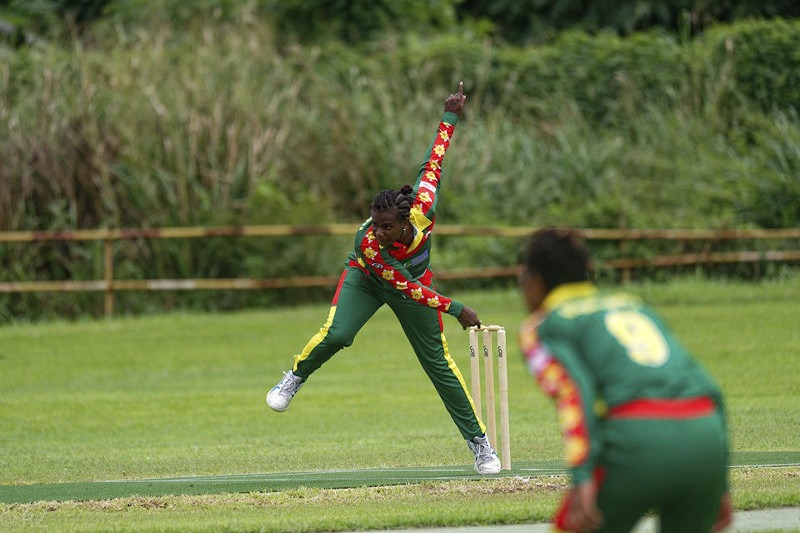 The plan is to continue with it for the next five weeks, with a three-team men's super league in the works, incorporating a round-robin phase and a semi-final followed by a final. "It goes to show that people will watch anything, particularly when they're locked in their house," he says with a chuckle. "Otherwise, everyone would be playing cricket or watching the footy or whatever else they do at the weekend.
"That's why we're looking to do it for another five weeks, while it's still a bit like that – particularly in Australia and New Zealand. Hopefully we can get a bit more coverage out of it and put on a better product as well."
Cyclone Harold, which struck the region heavily in early April, has given Deitz and the national governing body another motivation to focus on promoting the game. He hopes to use the telecast in the upcoming weeks to raise additional funds for the relief efforts.
The United Nations last week released $2.5 million from its emergency humanitarian fund to help. In Vanuatu, initial reports suggested that as much as 90 per cent of the population in Sanma, the most affected province, lost their homes, with schools and health centres also damaged.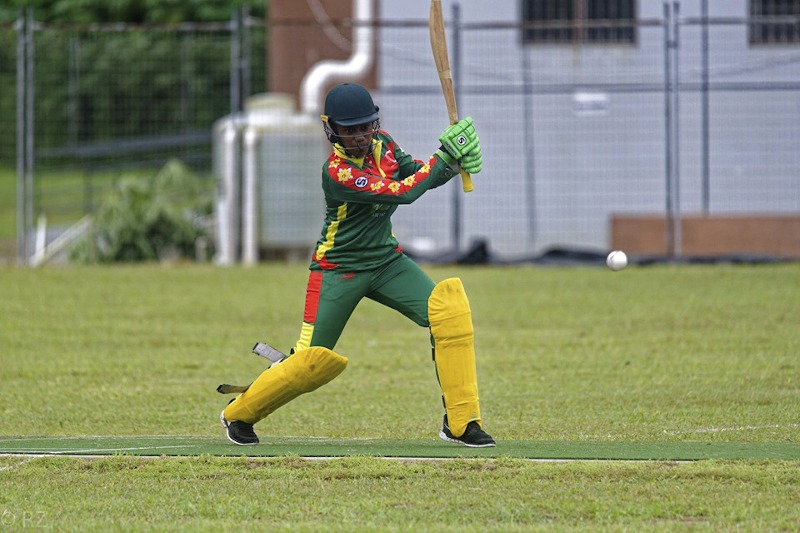 There is a wider reason for all of this as well. Vanuatu's economy remains hugely reliant on the tourism industry, and while the islands have had no recorded cases of Covid-19, they have been indirectly affected by the travel restrictions brought about as a result.
"The big thing we've been trying to work on here for the last couple of years is cricket tourism," Deitz explains. "We're trying to get the field up to date, so it's a good enough venue to get good teams to come and play against us.
"We have a Holiday Inn, which is a beautiful resort next to the ground, as the major sponsor. They are going to do packages for us. Air Vanuatu can do packages for us too. The biggest problem is getting games of cricket and for us to fly overseas just costs too much money.
"We need to bring teams to us; we've got great tourism and a great country, so it was a no-brainer to try and get that going. That was the main reason for wanting to do this – we wanted to get some footage of our players and our ground to Australia and New Zealand, so people look at it as a good tour option."
.