E-education in Vanuatu
Vanuatu's telecommunication company, Telecom Vanuatu Limited, which is owned by interests in Mauritius, says it will help introduce   E-education to classrooms if it receives a request from the government.
Its chairman, Sarat Lallah, was speaking to participants at the 18th general meeting of the Pacific Islands Telecommunications Association in Port Vila this week.
Mr Lallah says internet-based education and tablet use in classrooms has been very beneficial to school children in Mauritius.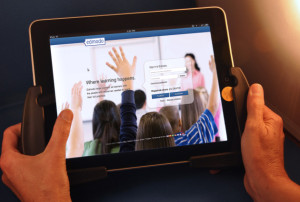 He says now that Vanuatu has been connected to a submarine cable, his company can introduce E-education if it   gets the green light.
"We must think of the digital classroom. A tablet is just a device that helps the student to connect to a cloud of services, and from there they have access to the contents. What is more important is the digital contents for the child to learn."
The chairman of Telecom Vanuatu Limited, Sarat Lallah.