Recently the 2014 Budget Speech was delivered in the Vanuatu Parliament.  Below see some exerpts I have selected for your interest
These points auger well for those wanting to invest or retire to a tax-friendly, low-inflation yet progressive and responsible country.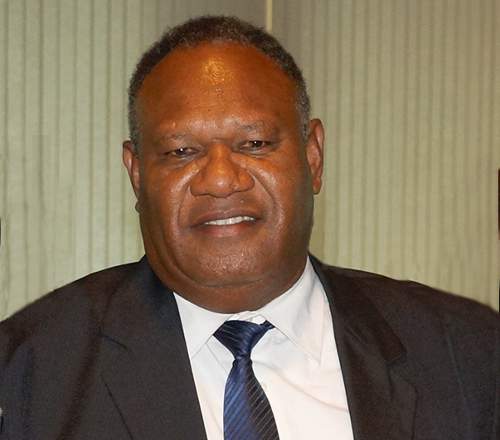 Hon. Maki S. Simelum, Minister for Finance & Economic Management
24 November 2014 Port Vila, Vanuatu
2st Ordinary Session of Parliament (24 November 2014 – 2 December 2014)
MR SPEAKER before going through the budget proper, I wish to inform this honourable house that in 2013, we have managed to incur a budget surplus… MR. SPEAKER, this surplus is likely to continue into 2014.
Richard's Comment: How many "advanced Western nations" can say the same? They claim to be "fiscally responsible" but true responsibility is to pay all your debts and not spend more than your income. This is Vanuatu.
Service sector

MR SPEAKER in 2013 day arrivals by cruise ship went up by 13 per cent, while air arrivals grew more slowly, but still significant at 2 per cent. These trends have continued into 2014 and it is anticipated that 2015 will see even more tourists coming to our country. More tourists mean more income directly for those running tourism related businesses such as bungalow owners and mamas in the markets near cruise ship wharfs. There is also the benefit of significant spill over into other sectors such as domestic transport, retail and wholesale, accommodation and food services, real estate and finance and insurance. Eventually money spent by tourists will be used to buy taxable products that will be collected by the Government as revenue. An expanding tourism sector is good for all of Vanuatu.
Richard's Comment: Notice his reference to the fact that the government supports profits for "bungalow owners"
Agriculture sector

MR SPEAKER the agricultural sector continues to play a central role in the lives of the majority of the people of Vanuatu. Agriculture employs over 75 per cent of the total population. Production in the agriculture sector expanded by 4.3 per cent owing to increasing animal production in particular chicken production and sawn timbers.
Richard's Comment: It's gratifying to know the government also appreciates how investors in projects like our "PawPaw Farmlets" are helping the local population so directly. And when he said "sawn timbers" I couldn't help but think of our Sustainable Timber project
Industrial sector

MR SPEAKER the industrial sector experienced a big improvement to growth in 2013, expanding by 9.7 percent compared to a 22.1 per cent contraction experienced in 2012.The increasing growth was evident in the construction sector expanding by 45.3 per cent in 2013; with activity emerging from the private sector growing by 21.2 per cent.
Richard's Comment: Here I was reminded of the enormous amount of construction involved in the many tourism-based projects we are managing in Vanuatu at present.
MR SPEAKER inflation, which summarizes how much prices have increased over time, remains low. Over the year to June the Consumer Price Index rose by just 0.6 percent. This is well below the upper level target range of the RBV of 4 percent.
Richard's Comment: Wow! So when we retire to Vanuatu as an expat, it is likely our retirement funding will hold up, and we won't have our lifestyle eroded away like in so many Western countries at present.
I am happy to announce that new major infrastructure projects will begin next year…

MR SPEAKER, I would like to acknowledge the continued support from our donor partners. 2015 is an important year as the construction phase of some major public infrastructure projects are expected to kick-off. These major projects include the Port Vila Lapetasi International Multi- Purpose Wharf Project, the Port Vila Urban Development Project, the 18 Vanuatu Inter-Island Shipping Project, the South Tanna and Malekula road projects and the Luganville wharf.
Richard's Comment: All this infrastructure improvement is just what we like to see – it supports our investor's projects so very well.
Contact Richard Butler to learn more