This article was compiled from recent issues of Vanuatu Daily Post,
 and we also thank them for many of the images used.
Five months ago, a devastating cyclone ripped through the southern half of the Happiest country in the world.  However, the people of this nation are not just Happy, they are Determined and Resourceful and Forward-looking.
Today Vanuatu is back, stronger and better than before thanks also to the support from various countries.  Vanuatu takes pride in providing Eco-Tourism and sustainable development, promising not to make the same mistakes the developed countries made.  The new replacement structures built post-cyclone have been constructed to a higher standard in order to resist similar happenings should this type of once-in-a-generation storm ever recur.
Many new projects have been announced. Some of these more recent announcements are listed below:
Agri-tourism Week: Vanuatu participated in the Pacific Agri-Tourism Week, giving the tourism industry another reason to keep Vanuatu shining brightly on their map.
1.2 km Walkway in Port Vila: The Government is reaching an agreement with private companies that operate between the Sea Front and Fatumaru Bay, which will allow the contractor to proceed with a state-of-the-art coastal promenade 1.2 kilometres long, complete with lighting, seats and landscaping, where locals and visitors can go to relax.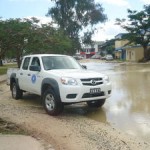 Drainage and Toilets project: The Port Vila Urban Development Project which includes the Kalsakau Street, will start shortly at a total cost of Vt4.1 billion or $US39.1 million. The project will include building a proper drainage system in Port Vila for the first time.
Lapetasi Wharf Project: The International Multi-purpose Wharf Development Project was launched yesterday afternoon, by Dr. Akihito Tanaka, the President of Japan International Cooperation Agency (JICA). The project will involve constructing a wharf facility that is about 200 meters long and is able to berth a cruise ship and a container ship or two container ships at the same time.
Tourism Infrastructure Project: The launching of the Vanuatu Tourism Infrastructure Project will take place on Friday August 28. The EIF Manager in the Ministry of Trade says New Zealand is going to commit Vt1.6 billion towards the project while the Vanuatu Government through EIF is going to commit Vt300 million.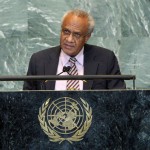 Mr Sato Kilman, the Prime Minister of Vanuatu, lately said that he and his government are aiming for political stability to reduce the high cost of political machinery. The government wants to focus on roads, electricity and water services so that both locals and visitors can benefit.
All this bodes well for locals, visitors, and investors looking for a great experience living, playing, and investing in Vanuatu.