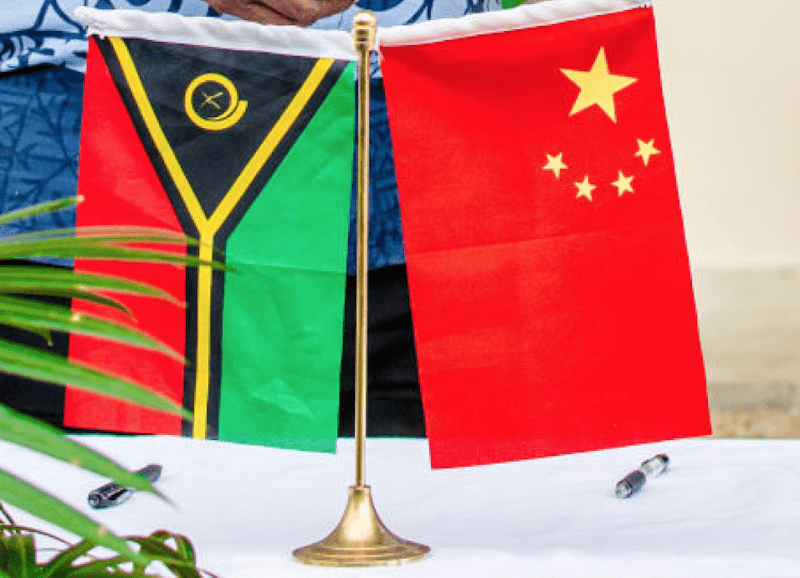 Richard Butler | Exclusive Post By Anita Roberts of Daily Post | January 20th, 2020
The recent Chinese New Year reception hosted by the Chinese Embassy in Port Vila was an opportunity to take stock on the achievements and reaffirmed commitment to forge stronger relations between China and Vanuatu.
Chinese Ambassador to Vanuatu, Zhou Haicheng, outlined some of the major achievements of 2019.
Some of the highlights include Vanuatu and China signing a cooperation plan on promoting the Belt and Road Initiative and other important documents in the areas of consular services, fisheries, infrastructure, civil aviation, investment and production capacity and e-commerce.
"Sino-Van Project has started operation," he said.
"Phase I of the Tanna and Malekula Road Rehabilitation and Construction Project has been completed and phase II is progressing smoothly.
"Our governments have exchanged letters on the Pentecost Road and Wharf Project, which is now being designed.
"The construction of the State House and the office buildings for the Ministry of Foreign Affairs and Internal Affairs and the Ministry of Finance and Economic Management (MoFEM) is about to begin.
"In terms of people to people exchange, Chinese visitations to Vanuatu amounted to over 9000.    Thirty-three Ni-Van students were granted Chinese scholarships, about 300 Ni-Vans participated in trainings organised by the Chinese side.
"Mandarin was designated as the first foreign language to be taught in schools in Vanuatu.
"In terms of high-level official exchanges, Prime Minister (PM) Charlot Salwai and various ministers have paid visits to China for meetings."
Ambassador Zhou assured the PM, Ministers and officials during the reception that China stands ready to provide assistance to Vanuatu once it graduates from the Least Developed Category (LDC) status at the end of this year.
Not only that, he said China will also provide support with the hosting of the Pacific Islands Forum (PIF) and the country's 40th independence anniversary.
"China as a good friend, partner and brother stands ready to provide support to Vanuatu within its means as it enters a new era of development.
"China is willing to work with Vanuatu to further consolidate and deepen our bilateral relations, bring more tangible benefits to our people," he said.
PM Salwai said the government looks forward to China's support in these important events.
He commended the Chinese Government for its ongoing assistance with Vanuatu's development priorities and aspirations.
"As the head of the government, I certainly hope that this relationship continues to remain and grow with our collective efforts.
"I wish to acknowledge achievements in our mutual developmental relationship, as you had already outlined 2019 was indeed a year of many milestones," he added.