Vanuatu 's post service is located off the coast of Hideaway Island in three meters of crystal clear water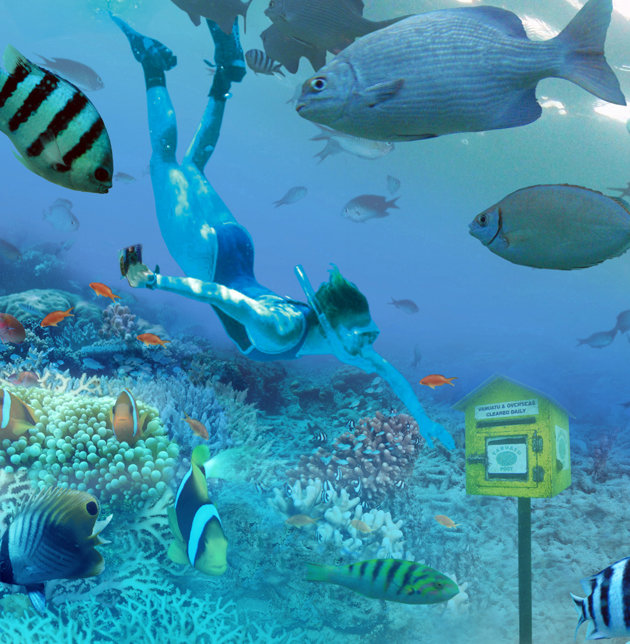 The post office is situated off the coast of Hideaway Island, Vanuatu in crystal clear water. (Caters)
Stunning pictures capture the incredible sight of the world's first underwater post office where tourists can post their letters under the waves.
Visitors grab a mask, fins and snorkel and dive below the surface of the sea to visit the incredible Vanuatu Post service.
The underwater post office is situated off the coast of Hideaway Island, Vanuatu in three meters of crystal clear water.
The box is fifty meters from shore and completely submerged in the South Pacific Ocean.
Close to the beach – the post box is designed for swimmers and snorkelers to post special waterproof postcards to their friends and family.
The post office was made from a large fiberglass water tank and sets a stunning scene on the ocean bed.
Mike Crawford, a dive manager at Hideaway Island, created the unique post-box.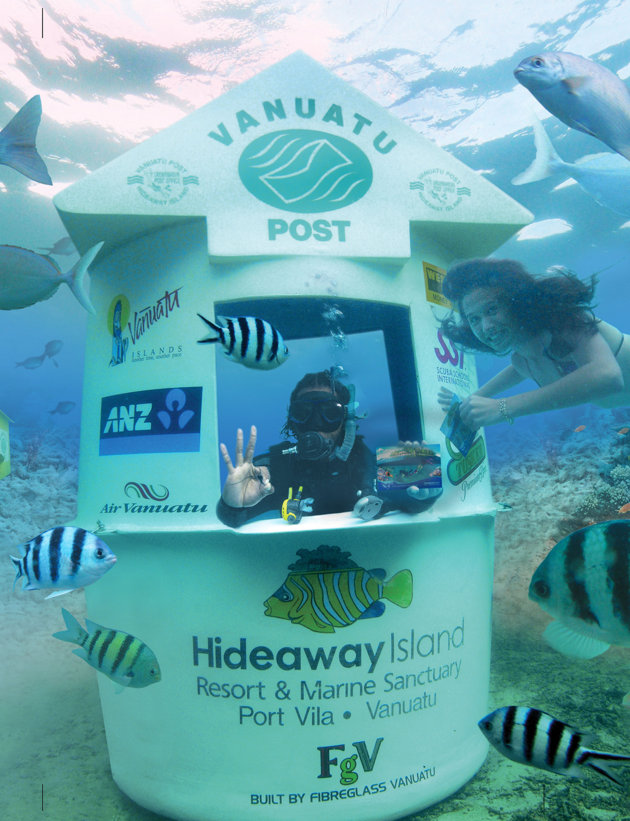 The 68-year-old said: 'The idea for the project came from one of the resort owners and the local postmaster having a few red wines in a local cafe.
'It was made from a large fiberglass water tank and a gable roof was added and holes cut for a counter on one side and an entrance on the other.
'It had all the logos attached including sponsors and was then secured by chains to rocks underwater.
'Originally we taught four post office workers to dive – however this became too difficult to organize, so the resorts instructors and dive master took over the job.
'A post box was placed next to the tank so that snorkelers or divers could post their own postcards which were specially treated to be waterproof, and collected daily by the dive masters.'
Yahoo News 
Read More about Vanuatu