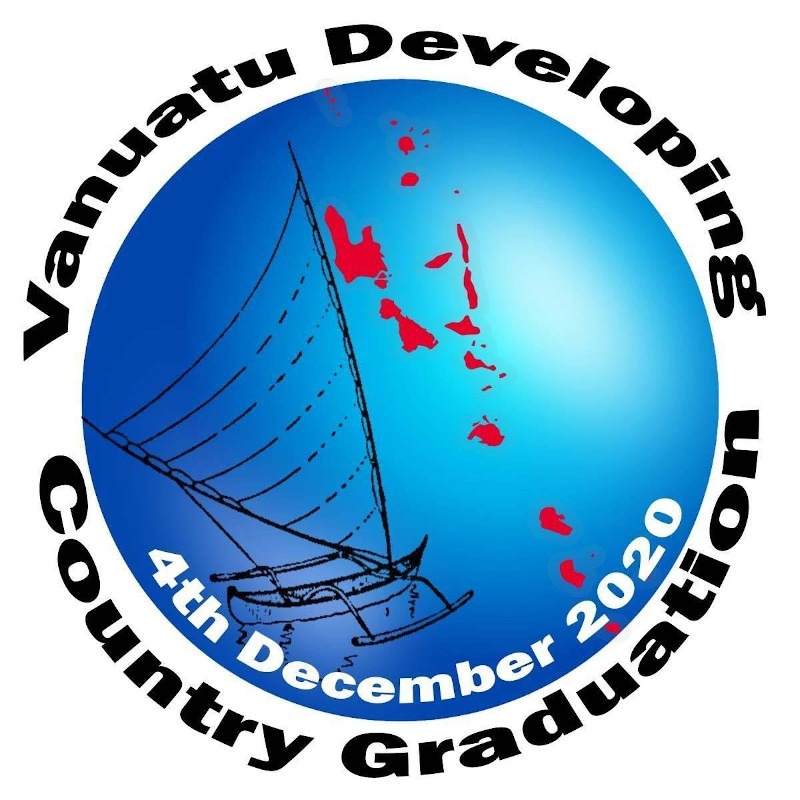 Richard Butler | Exclusive By Bob Loughman, Prime Minister of Vanuatu | DEC 2nd, 2020
All eyes are on Vanuatu as it graduates from the least developed country (LDC) status on 4 December. The country, whose name means "Land Eternal", will join the ranks of five other countries that have graduated from LDC status since 1971, when the United Nations first defined this category of states facing major structural impediments to sustainable development.
Vanuatu will graduate to 'developing country' status, having met two of the three criteria that the United Nations has set for LDC graduation. These criteria relate to the Gross National Income per capita and the threshold of the Human Asset Index, which includes health, nutrition and an education index.
However, as Vanuatu makes its transition, it will lose its entitlement to certain international support measures (ISMs) that are attached to LDC status, including market access preferences, certain types of development cooperation, and support to participate in the processes of the United Nations and other international organizations.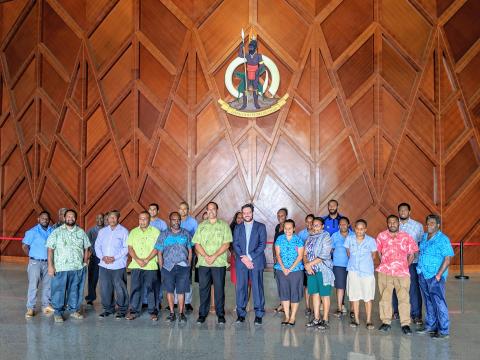 A resilient nation.
Despite a high level of economic vulnerability – the one graduation criterion that the country has yet to fulfil – resilience is in Vanuatu's DNA, as demonstrated during the aftermath of Cyclone Pam in 2015. However, it is important to see how Vanuatu can achieve sustainable growth after its graduation, with a major focus on building productive capacity, diversifying exports, strategically using Aid for Trade resources and attracting private investment, especially foreign direct investment (FDI).
Vanuatu has already invested heavily on building productive capacity, particularly in the agricultural sector where the Government has announced an investment of more than a billion Vatu (approximately USD 9 million). While tourism has been a major source of livelihood and export earnings for Vanuatu, accounting for 18% of national income pre COVID-19, enhancing productive capacity in the agricultural sector, which accounts for 26% of national income, could fundamentally alter the composition of Vanuatu's exports.
According to a recent report by the EIF and the WTO, after graduation, Vanuatu's loss of trade preferences will only cover 0.3% of its exports, which is negligible. This is because the European Union, the most generous provider of duty-free and quota-free market access for the LDCs under its Everything but Arms (EBA) scheme, is not a major market for Vanuatu's merchandise exports. In addition, graduating LDCs retain EBA benefits for three years.
Secured access to regional markets.
Vanuatu is moving closer to ratifying the Pacific Agreement on Closer Economic Relations (PACER) Plus. Since Australia and New Zealand – _two major economies in the region – _have committed to bind (guarantee) their tariffs on Pacific Island country products at zero, PACER Plus has the potential to provide Vanuatu with an opportunity for secure and predictable market access. However, in order to fully utilize such preferences, it is important for Vanuatu to build productive capacity, enhance export competitiveness and reduce trade costs, for which investments in trade facilitation and quality standards are critical.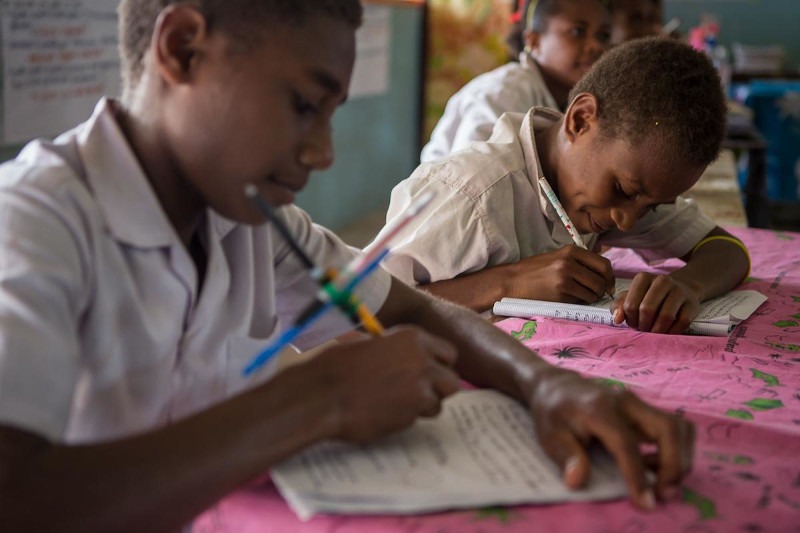 This is an area where the EIF support to Vanuatu for the installation of an electronic single window, which is co-funded by Australia, has been extremely beneficial. Having successfully strengthened its customs management process, including through the installation of bio-security systems earlier in 2020, Vanuatu has already issued 700 sanitary and phyto sanitary certificates that would help the country to significantly reduce trade costs, making its agricultural exports more competitive in the regional market. Moreover, the EIF support to the Pacific Islands Forum Secretariat to assist the LDCs in the region, including Vanuatu, can help the country to further strengthen its standards and certification system.
Vanuatu's ability to strategically utilize Aid for Trade support has been proven beyond doubt when it was provided with a support of USD 3.15 million from the EIF for the Vanuatu Tourism Infrastructure Project, for which it was able to mobilize USD 15 million from the Government of New Zealand.
As a result of the combined support, the seafront infrastructure at Port Vila, the construction of which completed in 2017 has already helped Vanuatu to attract tourists visiting the country by cruise ships. This will hopefully pay further dividends as international travel resumes post-COVID.
Leveraging Foreign Direct Investment (FDI)
The latest World Investment Report shows that Vanuatu has so far been able to attract FDI to the country with considerable success, with its FDI stock reaching USD 611 million in 2019, having witnessed a positive trend in recent years of FDI inflows increase from USD 29 million in 2015 to USD 41 million in 2019. The FDI stock is comparatively higher than that of its Pacific Island neighbor's, including Samoa (USD 91 million), Palau (USD 464 million), Tonga (USD 465 million) and the Solomon Islands (USD 598 million). Although these figures show promising prospects, in the context of graduation with limited opportunities to access official development assistance, including Aid for Trade, attracting additional FDI and diversifying areas in which it can be targeted is critical to sustain the growth momentum. More importantly, the role of FDI in helping Vanuatu to achieve economic recovery post-COVID-19 is indispensable.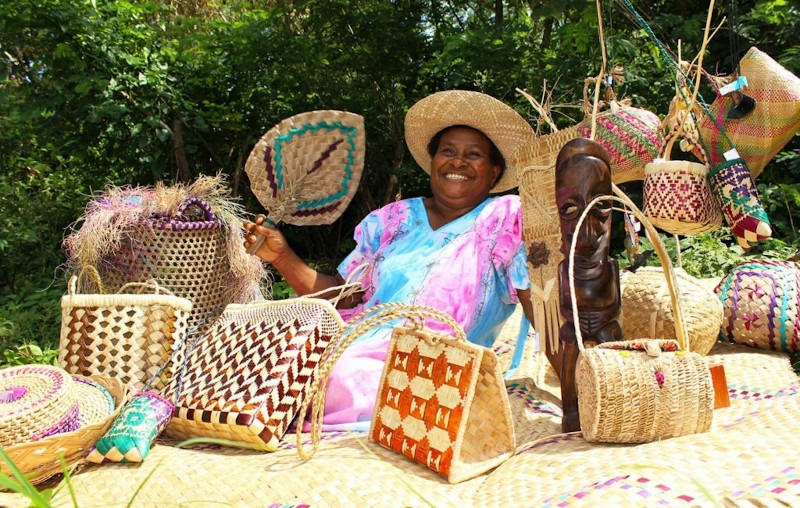 In order to help graduating from LDCs, including Vanuatu, in this endeavor, the EIF has partnered with the World Association of Investment Promotion Agencies (WAIPA) to support a project to build the capacity of Investment Promotion Agencies and Ministries of Commerce to attract both domestic investment and FDI. It is hoped that the project will be able to build and strengthen Vanuatu's capacity to attract more FDI, for example the Vanuatu Investment Promotion Authority (VIPA) will be supported with the necessary tools, information systems and staff training to succeed in a dynamic and competitive global environment in the field of attracting FDI.
The Government of Vanuatu, with support from the EIF, will soon design appropriate policies aimed at attracting investment, including green recovery investment, post pandemic and graduation. There are plans in place to develop the investment promotion strategy in priority sectors, including tourism, infrastructure, coconut, beef, kava, fruit and vegetables, cocoa, timber and fishery products. The Government plans to strengthen the practical part of these strategies in order to enhance or attract investments after Vanuatu's graduation.
In 2020, the Government of Vanuatu and the EIF stand shoulder to shoulder in celebrating the country's milestone of 40 years of independence, and its graduation from the LDC category.
The success story of Vanuatu is inspirational, not least for other LDCs in the process of graduation. The LDC status can never and should never define a country's richness and diversity.
Each country has its own inherited journey and contemporary expression, but graduation from the LDC status can send a profound message to the world.