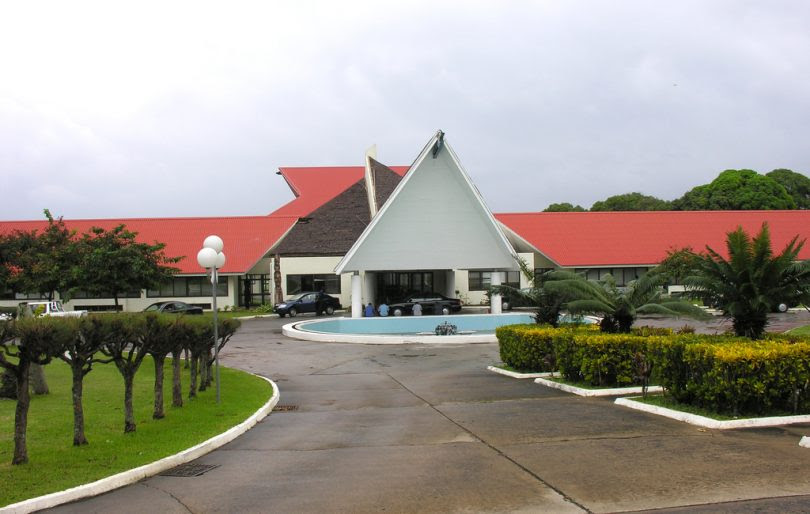 Richard Butler | Island Life | 23 Nov 2018
The tourism industries of SPTO member countries will benefit from the Belt & Road Initiative (BRI) through the promotion of the China Pacific Tourism Year 2019 (CPTY). This was announced by President Xi Jinping on Friday when he met with Pacific Island Country Leaders from Niue, Samoa, Tonga, Fiji, PNG, Cook Islands, FSM and Vanuatu, before the Asia-Pacific Economic Cooperation (APEC).
"With the full support of SPTO member countries at the Council of Tourism Ministers meeting in Samoa in October this year, CPTY 2019 will not be a concept or vision anymore but a reality. We are extremely grateful to the President Xi Jinping, Government and people of the People's Republic of China for this great opportunity and we are very excited for 2019. CPTY 2019 will celebrate and mark the opening of the door of cooperation between China and the Pacific in the tourism sector, connect people in the tourism industry in China and the region as well as increase awareness and understanding of the Pacific Island destinations in the Chinese market and vice versa" said SPTO CEO, Chris Cocker.
SPTO also recognises the pertinent need to improve air access from China into the Pacific; the need to train the Pacific to be China Ready; the need to train the Chinese tourism counterparts to be Pacific Ready; and the need to sustainably develop and promote the Pacific to niche market segments in the Chinese market and finally to integrate culture in the Pacific and China as an important component of the CPTY 2019 celebration and promotion.
"In 2018, an estimated 140 million Chinese visitors have travelled the globe. Today China is the world's largest source market of outbound tourists and strategically for SPTO and its member countries, this means better access to the Pacific Islands where tourism has greatly expanded since the early 90's and China has emerged as not only the region's but also the world's fastest growing source market; and the top spender in international tourism since 2012" said Mr Cocker.
Cocker added that the China market is the 6th largest tourism source market for the Pacific and accounts for 6.7% of the total market share. In spite of its modest contribution to the overall region, China as a market has been the key driver of tourism growth in the Pacific over the past 5 years. In 2017, an estimated 143,014 Chinese travellers visited our region" said Mr Cocker.
The proposed activities for the CPTY 2019 program have been the topic of ongoing discussion between the People's Republic of China's Ministry of Culture & Tourism and SPTO. This was one of the key agenda discussed when SPTO and some of its member countries attended the China International Travel Mart (CITM) last week from the 16th to 18th November in Shanghai, China.