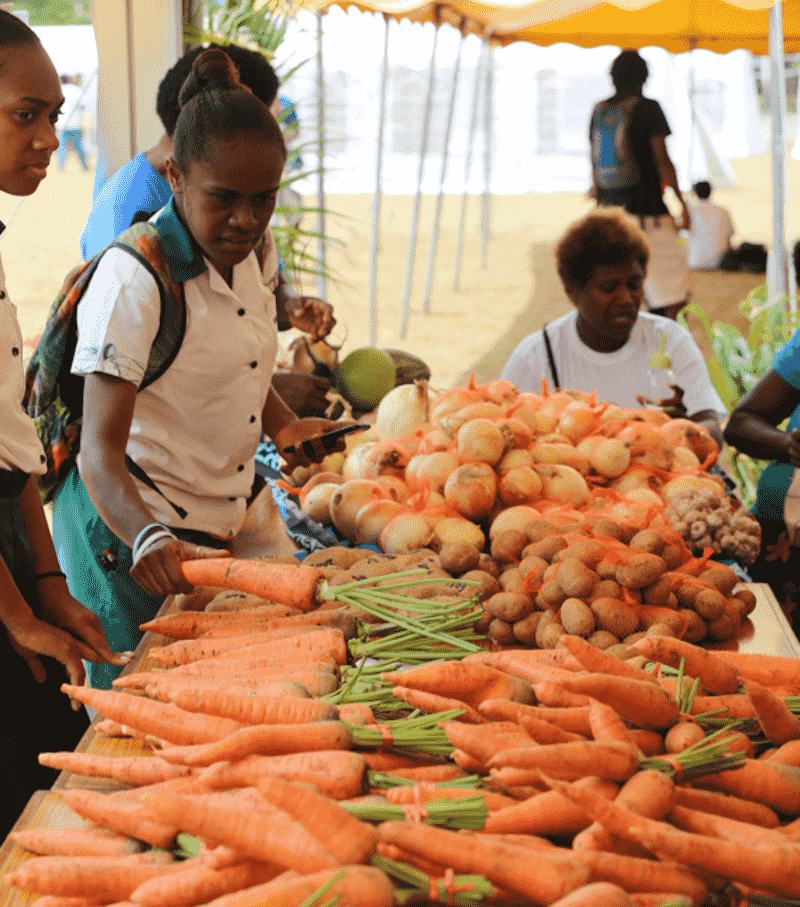 Richard Butler | Exclusive Report By Howard Aru of Daily Post | July 10th, 2020
It is not easy to concede defeat. But we should at least take stock of our present and see eye-to-eye with reality as a checkpoint for real progress. Moreover, change that muddles and destabilizes our comfort zones is very discomforting. We've all been there before on other occasions in life. We loath change because it requires hard work. We don't like it when something or someone else steals our supposed limelight. That's human nature. But in instances and moments like these, our choices are limited. So we have to face the music. The rhythm and the beat have changed, yet we're still dancing in the shadows of our past. The memories are great, but memories don't make for development. Hard work does – which requires change: of heart, mindset, strategies, and plans.
Labouring the Point
We should have realized five years ago when TC Pam forcefully shut the place down. But we didn't. We don't normally like dealing with change as it can be very difficult. Guess what? Conditions are far worse now and harder than ever before. We've been caught largely unprepared. We all saw the writing on the wall on the terrifying night of 15th March 2015. But we ignored the warning bell – just like they do in grade school. They love to play a wee bit longer. We kept enjoying the comfort of the joyride in the bullet train of mass tourism. Now we are wrecked. In four months' time our beloved cyclone season resumes. Who says we will not be struck by another Cat 4 or 5 again? Am I trying to sound like a prophet of doom? Far from it. I suggest we slow down and listen more attentively to the warnings being issued by the scientific community. But again, we don't take warnings seriously. Nobody does enough of that these days. We act like we do, but we don't. That's us. That's Vanuatu at 40.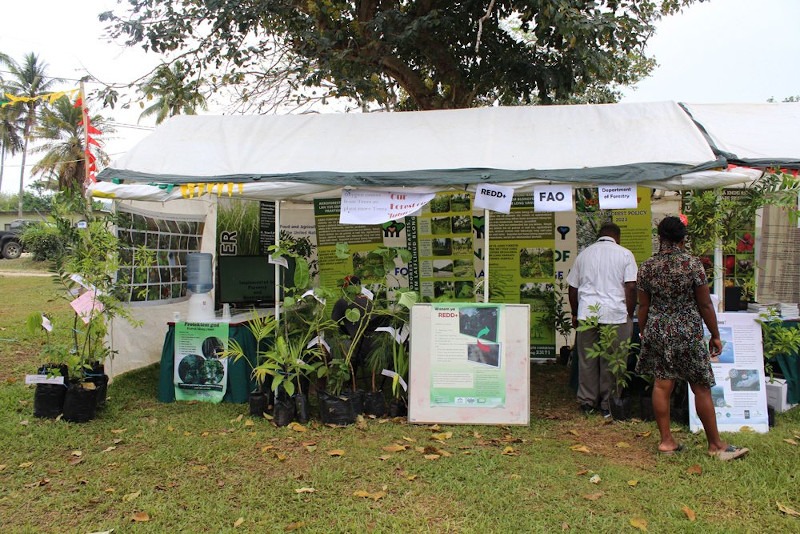 Stark Scientific Yellow Cards
Interestingly, on the 40th anniversary of the first world climate conference (Geneva, 1979) the Journal of Bio-Science (Vol. 70, Issue 1, January 2020, pp. 8-12) released a statement by 11,000 scientists from 153 nations advising of the need for 'serious changes' in various areas, including "booming air passenger numbers". The scientists warn, "we urge widespread use of the vital signs [to] allow policymakers and the public to understand the magnitude of the crisis, realign priorities and track progress.' Dr. Thomas Newsome from the University of Sydney's School of Life and Environmental Sciences argues, "You don't have to be a rocket scientist to look at the graphs and know things are going wrong". Professor William Ripple of Oregon State University and the lead author of the scientific statement argues, 'it is more important than ever that we speak out, based on evidence. It is time to go beyond just research and publishing, and to go directly to the citizens and policymakers'.
So, on the 40th Anniversary of Vanuatu's Independence, do we just ignore these scientific warnings and continue business-as-usual, the way we've always strategized and promoted tourism?
Rebirth of tourism: the case for 'Sustainable Tourism'
As carried in the article in Inside View points two weeks ago about the need for 'big impact financing for agriculture', we need to also think about big impact financing toward sustainable tourism – which must now serve as the backbone of the tourism sector. Our local operators need a boost in funding support and other forms of assistance so that they can be 'product ready' for the local market — first and foremost, then for the outside market, when borders eventually reopen. I am not biased toward sustainable tourism. But it is the most commonsense strategy to deeply look into now, against the backdrop of the warnings of climate scientists, as summarized above. Government budget and resources must be geared toward sustainable tourism in more meaningful ways than ever before. The focus must change and strategies need to change accordingly. Long hard road idea? Yes, but we kept taking short cuts (mass tourism), and look at where we've landed ourselves today.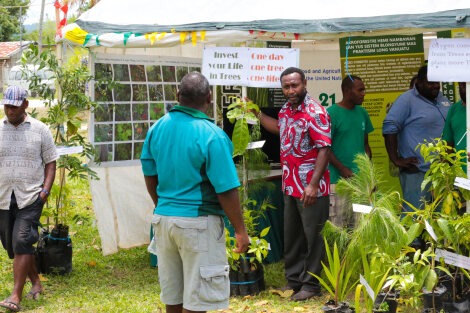 Where tourism was predominantly about trying to increase and fill 'bums on seats' in an aircraft just to see them end up predominantly in Port Vila, we need to start targeting those sorts of tourists that come and go to the islands where 70 – 80 % of Vanuatu's population resides. We talk about it. But why haven't our strategies been focused accordingly much earlier? Whenever we've poured funding into mass tourism, all these have been in response to the call from abroad, while all along we've neglected the very foundation we needed to build up, which could have sustained us during the rainy days. We're turning to sustainable tourism now when we should have done that ages ago. If we're also trying to reduce urban drift, urban crime, youth delinquencies in the cities, isn't it plain common sense that we create jobs in the islands through the sectors of tourism and agriculture?
Institutionalize Agritourism – the Linchpin
We advocated heavily for Agri-Tourism for two consecutive years (2015-2016). Former Deputy PM Natuman influenced a COM decision in late 2016 to declare 2017 as 'Year of Agritourism' because of this advocacy work. It convinced our leaders alright. A couple or so Agri-tourism events followed; then dead silence. Advocacy alone won't take us too far. We need systematic push, and we need to be consistent. We need to follow up and follow through. We need to stop tampering around on the periphery.
Ultimately if we want Agritourism to work, we need to institutionalize it, first and foremost, and give it all the resources it needs both in terms of manpower and funding to help support the growth of the rural and national economy. Agri-tourism will drive socio-economic development. It has very powerful linkages to agriculture and also to a sector that keeps being left on the backburner – public Health, the neglect of which keeps costing us over and over again through NCDs. When the NZ High Commission approached me at MALFFB around 2016 for 'quick wins' to support Agritourism, I told them we needed proper plans in place to help guide our work. They produced those plans in no time; then we did what we normally do — shelved the reports. We need to remake tourism and focus on sustainability as a key element of that policy drive.
Mr Howard Aru is the Chief Executive Officer of the Vanuatu Foreign Investment Promotion Agency and former Director General of the Ministry of Agriculture, Livestock, Forestry, Fisheries & Bio-security and Ministry of Health.