THE BIG SECRET
We teased you about it last week, and now the big reveal…
It's about APEC and the hopper-loads of cash cascading down on the South Pacific countries from the many benefactors at the APEC summit last month in Papua New Guinea.
Are they really "benefactors" or is there a hidden agenda? This week's podcast reveals Richard and Lance's take on it from your perspective as an investor. And why you see here a photo of one of 40 Maserati sedans being unloaded from an international flight…
But more importantly, we discuss how YOU can take advantage of this very rare occurrence and put your figurative bucket under that cascade.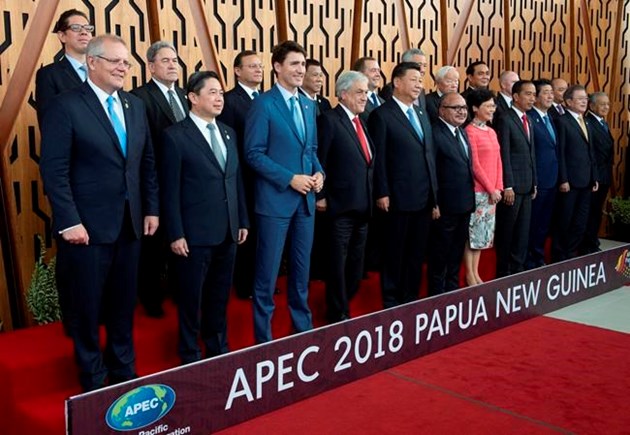 Line-up of leaders at APEC 2018 in Papua New Guinea

You may be one of many these days, concerned about the international climate that unforeseen knock-on effects from the likes of Brexit, Royal Commissions, power shortages new government rules like what has happened in India, China, all the unbelievable changes imposed on farmers in South Africa. Then of course new restrictions on moving investment funds, publicised imminent downturn in real estate markets, and on and on…
Smart money always has a plan B, a place where if required you can relocate yourself and your family if it ever becomes necessary for their physical or financial safety. Unless you like the idea of being a refugee, you need residency or citizenship in a suitable second country. To do that of course, you need to prepare in advance. You want to be in control should that insurance ever need to be cashed in.
Lance and I also discuss the costs and some of the options associated with considering the tropical island paradise of Vanuatu as your backup plan. (Spoiler Alert: It can be surprisingly affordable when you know how!)