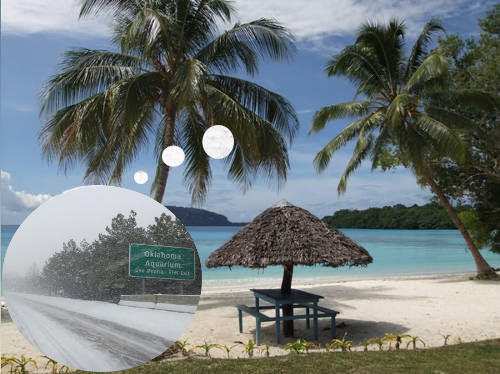 Have you experienced yet those Winter Blues when the temperatures plunge and the first snow appears?
This is when you retreat to the computer's search button as your winter companion, and you enter one of the most searched words on the internet in a personal search for an escape from the oncoming weeks and months of winter.
"Paradise" followed by the question "where is it?"
"As a trade commissioner for the Republic of Vanuatu and a project manager for several property developers in the Republic of Vanuatu, I see the result of the winter weather: increased bookings at the fantastic beach and waterfront resorts in the Vanuatu national capital and French-influenced town of Port Vila, situated on Efate island, one of the 83 islands of this South Pacific nation. Between New Caledonia and Fiji, it's only 3.5 hours flying from Sydney or Auckland, or 2.5 hours flying from Brisbane." says Richard Butler.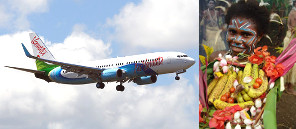 Venturing across the tarmac from the national carrier Air Vanuatu (or Qantas or Virgin) they arrive with heightened anticipation, refugees of the winter weather worldwide seeking Sun, Sea, and Tropical Paradise. Almost before they reach customs hall the winter memory fades as the flower-scented air begins to revive them. Soon they become amazed with the simple life available for expatriates in Vanuatu, whose forward-thinking government welcomes international investment from all parts of the world.
Soon they meet the expat locals who sing the praises of their new life in a summer wonderland all year round with only 2 seasons of temperature – winter average 22 degrees, summer average 28 degrees. On offer are sea breezes, blue skies and those delicious temperatures.

Next they view the local real estate market and, surprise!, it's much more affordable than back where they left the inclement weather behind. So far, so good: they knuckle down to consider all the pros and cons… Then they find out that Vanuatu is a a TAX FRIENDLY nation with no personal or corporate tax, no death duties, no land tax, and now you can see them get REALLY serious about relocation.
The questions start flooding in. If we relocate, what about family? What about residency? What about work? How will we survive living here in a small waterfront coastal township? How will we still earn a living?
With all this in mind, four Vanuatu development companies have banded together to answer the questions and present an amazing investment and island escape package offer never seen before, truly unique to Vanuatu and labelled …
"Survive  & Thrive in the South Pacific Island Nation of Vanuatu!"
Survive & Thrive: a clean, green, and ethical stepping stone to a tropical paradise lifestyle.  This is a relocation package which provides through property investment a 10-year permanent residency approval.#  It allows you to retain your existing passport but also provides 3 streams of ongoing income, produced 100% locally from an investment amount less than what most are paying for a very average 2 bedroom unit in the developed cities of the modern world.  And (BONUS!) which allows you to apply for citizenship if you require it at the end of the residency term.
The package provides 4 integrated investments for a total for USD $564,000 and includes the amazing residential and income producing arrangements outlined below.*
[1] Permanent Residency, 3 brm Home & Land
A brand new 3-bedroom house for their residence on a 1,000 sqr mtr block of land with town water and power.  This includes a ten-year Residency permit or if preferred to rent out,  would return USD $300-350 per week in the rental market. As the estate is strata titled the land can be further subdivided into 2 lots of 500 sqr mtr. USD $295,500 full price excluding permanent residency application fees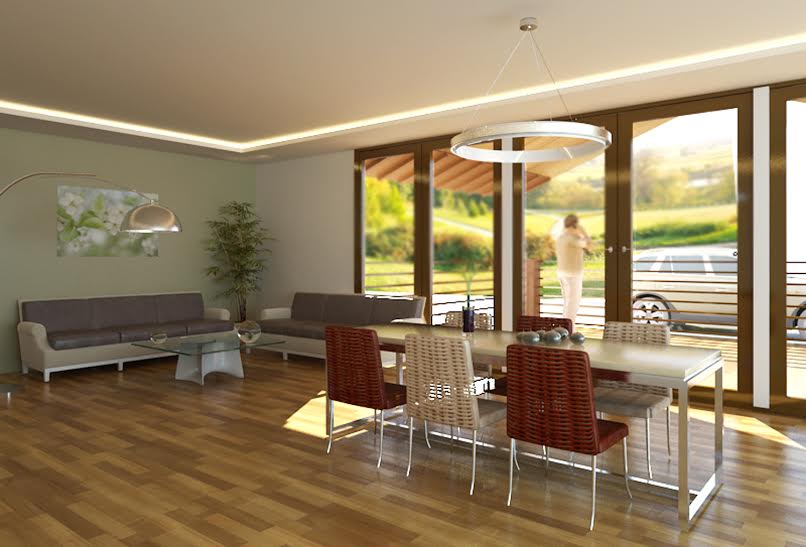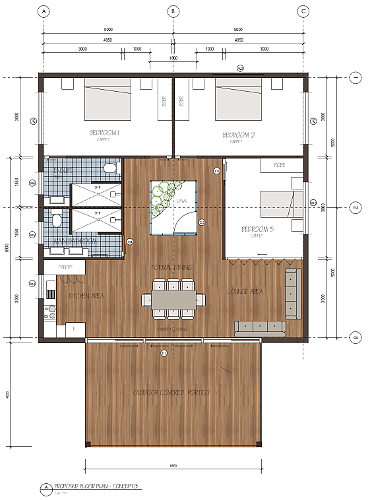 ---
[2] Waterfront 1-bedroom Bungalow (eco-tourism!)
A waterfront 1-bedroom bungalow in an eco-tourism resort project with its own block of land sold off plan. This can return USD $150 a day rental return – between 10% to 15% p.a. USD $199,950 full price
[3] 1-acre Organic Fruit Farm-let
A 1-acre (4,000 square metres or 43,000 square feet) organic fruit pawpaw/papaya farm-let established and assisted by a local contract agribusiness company.   Staffed by the local island community it produces both fresh and dried fruit for export.   With pawpaw/papaya selling for wholesale $1.00 a kilo and the 400 trees normally producing 80 kilos a season per tree, the annual gross returns at full optimum could be much higher than the initial purchase price. "USD $15,000 full price"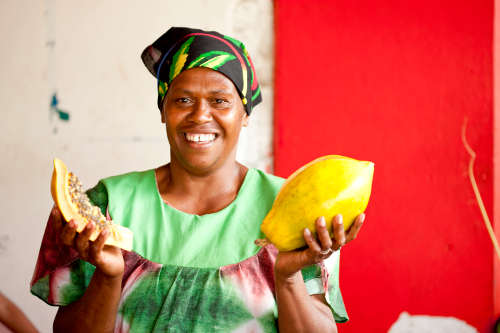 [4] Sustainable Timber Harvesting Partnership
A 1/20th partnership share in a registered and approved (Vanuatu Investment Promotion Authority) sustainable timber harvesting company with a return generated from sale of the timber, currently at AUD $2,500  per board metre.  However, selling as high as USD $7,000 in America.  All applicants will have forwarded to them the fully documented offer. With over 20 plantations to harvest 30 year old 30 metre high trees, returns are stable.  Owing to a northern hemisphere shortage of this type of timber,  demand is high which will be reflected in returns. ($55,000 USD full price for a 1/20th share)
All of this for a total of USD $564,000 and this investment then qualifies the relocatees and winter refugees to apply for a 10 year permanent residency.  At the end of this 10-year term investors can further apply for full citizenship. #


The developers are calling it their "Survive and Thrive" package. For those of you who have had the stresses and strains of the modern world taking a toll on your health and financial well-being, here is a plan worth considering. It is only possible by these four developers in the Republic of Vanuatu banding together to put their separate projects into one package.
I can be reached on RichardButlerSales@gmail.com or you can visit our new website http://www.escapeartist.com/vanuatu/ to find out about all things happening in Vanuatu
Special notes:

* Prices quoted  are current February 1st, 2015, but subject to change via currency movements.

# Residency and Citizenship availability are subject to a Vanuatuan Government requirement for a police and health check and migration fee.

Property prices quoted are  not including stamp duty, government charges, VAT or legal fees.

All rental returns, tourism rack rates, produce wholesale prices, and timber values were provided by pertinent market sources established as of November 2014.  Naturally these are subject to change from movement in markets.  We advise as always that prospective purchasers should discuss due diligence with legal and accounting specialists.

There are disclaimers along with much more detail attached to all supporting web sites and we direct you to them.  Please just ask (click here) for the relevant sites' addresses.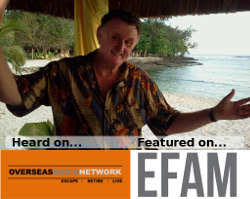 Richard Butler is founder and co-editor of the new Escape Artist
Vanuatu: part of the incredibly successful Escape Artist world wide
franchise. Rated no 7 on Google in the top 10 sites visited, with over
a million visitors a month, established for 18 years, and a
subscription list over 400,000.