So what exactly does a Trade Commissioner do? (And why should you care!)
Good morning, and welcome. In this email you will find a link to the new podcast from Melanesian Waterfront Real Estate Ltd.
Today I will tell you the story about how I was offered (and how I accepted) the opportunity of representing the nation of the Republic of Vanuatu to Australia. It all started thousands of metres in the air over the Pacific Ocean, but you need to listen to get the details. 🙂
Listen here: https://allaboutvanuatu.com/podcast
Also learn how I got to travel to China on behalf of the government of Vanuatu introducing the initial 21st-Century Maritime Silk Road which is now known as the One Belt One Road project. This has opened up the whole of the South Pacific to wider international trade. More notably perhaps, how you can benefit from this.
Get a special insight on how the Vanuatu government reached out to countries on the Pacific rim to boost tourism and agriculture development with a special eye on becoming the first 100% organic country in the world by 2020.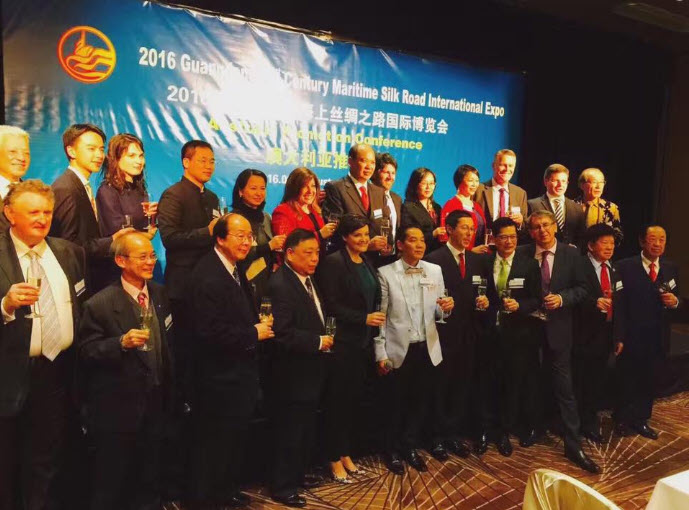 Delegates toast to success in trade for the "21st Century Maritime Silk Road"
now known as the "One Belt One Road" project.
(Heh! Can you find me in the picture?)


This week also my co-host Lance in Vanuatu provides a lifestyle insight to the weekly grocery shopping for fresh fruit and vegetables at the local roadside vendors at a minimum cost and maximum freshness.  Listen for the "Big Pineapple" story.  (No, not the roadside Queensland attraction, but a REAL big pineapple!)
Don't miss this episode, especially if you are interested in Impact Investing such as the hand-picked products we at Melanesian Waterfront can access for you!  Check them here: https://mwrel.com