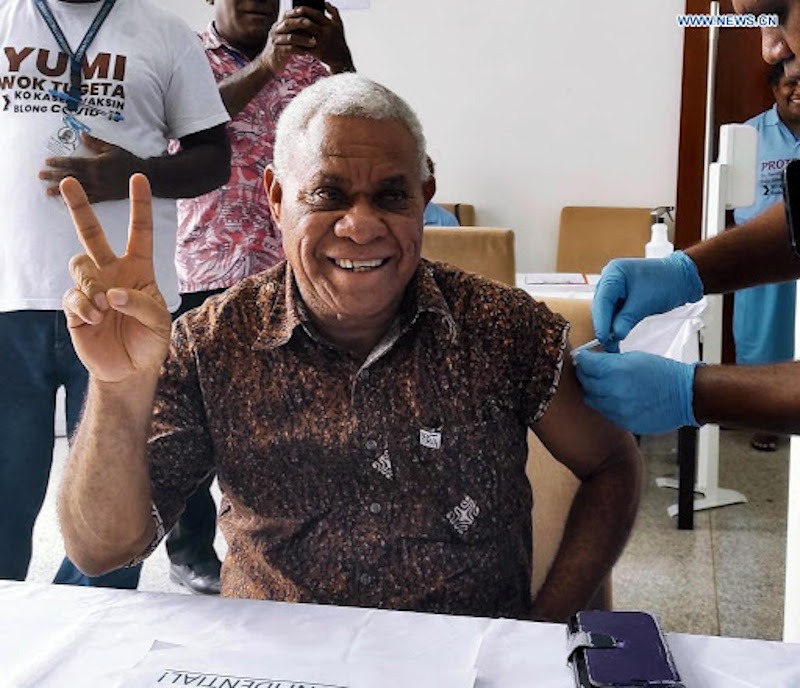 Richard Butler | Exclusive Report By Anita Roberts of Daily Post VU | JUN 16th, 2021
Prime Minister (PM), Bob Loughman took the lead in the Sinopharm vaccination along with several government ministers, Chinese Ambassador to Vanuatu Zhou Haicheng and some members of the Chinese community in Port Vila yesterday.
This marked the launching of the Sinopharm vaccination, following its recent arrival in the country. Vaccination rollout to the public will commence once the Ministry of Health (MoH) finalised the rollout plan.
PM Loughman and the ministers took their first doses to mark the event and boost people's confidence in the vaccination program.
The PM said they participated in the vaccination program yesterday to give comfort to citizens to step forward for vaccination.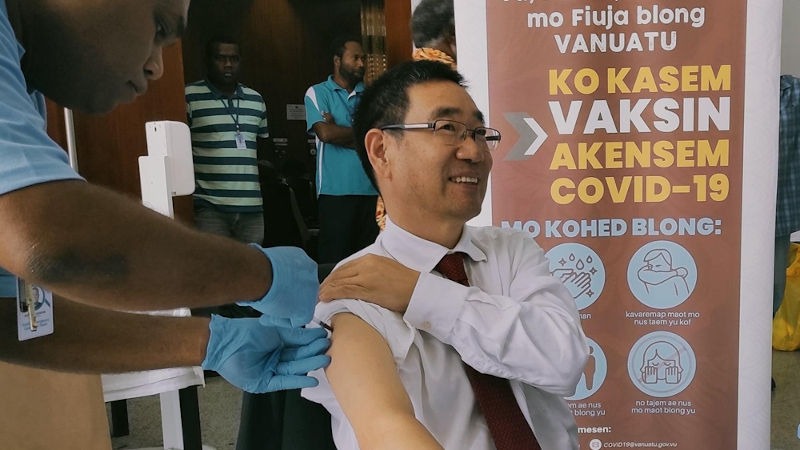 Both the Sinopharm and AstraZeneca COVID-19 vaccines brought into the country for the vaccination program are approved by the World Health Organisation (WHO) and are effective in saving lives and livelihoods as tourism and other economic activities are expected to start operating again, he said.
"It's important that we protect ourselves before we could invite our other friends to come to our country," he said.
With these two vaccines available in the country under emergency use authorization, people can choose which one to receive.
Vaccination is not mandatory. People can choose whether to be vaccinated or not. However, the MoH recommends that people get vaccinated to prevent severe disease, hospitalization and death.
Vanuatu has now 44,000 doses of COVID-19 vaccine; 24,000 AstraZeneca from the COVAX Facility and 20,000 Sinopharm from China.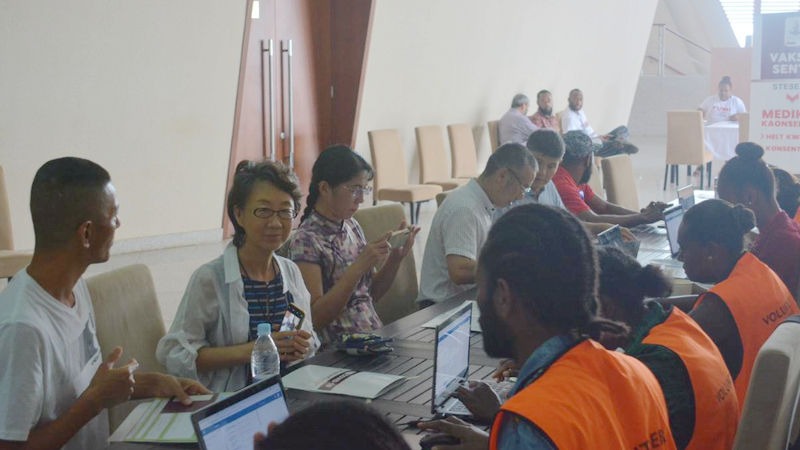 So far, over 5,000 vaccine doses have been administered in the country as part of the first phase of the vaccination focusing on health workers, frontline workers (border workers, quarantine facility staff, public transport drivers), the elderly (age 55 and above) and people over 35 with existing medical conditions. The first phase aims to cover 20% of the country's population.
Government ministers who took their first Sinopharm doses yesterday were Minister of Finance Johnny Koanapo, Minister of Justice Esmon Saimon and Minister of Trades James Bule.
They were vaccinated after the PM and the Chinese Ambassador.
Meanwhile, the MoH is urging eligible people residing in the five wards in Port Vila to come forward for the vaccine starting today. Everyone is reminded to bring IDs when going to the Convention Centre.
Anyone aged 18 and above are eligible for vaccination.