Our Site Editor's Comment: "This type of spontaneous assistance occurs because of the high level of interest in and feeling for Vanuatu. It means that those with business interests here are somewhat cushioned from the effects of a rare natural disaster"
THE generosity of Sunshine Coast residents saw three rainwater tanks donated to remote areas of cyclone-devastated Vanuatu just half an hour after a Facebook post went live yesterday.
Bev Skinner launched a campaign within days of Cyclone Pam hitting Vanuatu last month, when she created the page Sunny Coast Helps Rebuild Mele Village, Vanuatu Fund.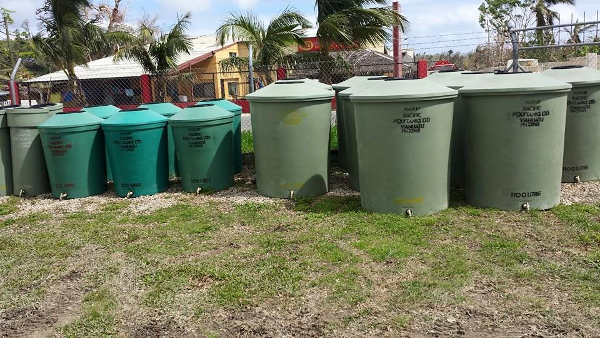 Water Tanks of the kind going to Mele Village, Vanuatu
The idea was to set up a simple donation system that would allow her friends in Vanuatu, Stuart and Debbie Friend, to help rebuild Mele village and the more remote areas that foreign aid was not reaching.
As reported in the Daily last week, Mrs Skinner and Vanuatu-based pilot Mr Friend had appealed to Sunshine Coast residents to help when Mr Friend found out a medical centre in a Ne Vanuatu remote village had lost its only rainwater tank.
The cost of replacing it was $5,000, but on Wednesday Mr Friend found a cheaper option and reported to Mrs Skinner that he needed just $450 to buy a 500 litre tank.
Mrs Skinner posted this news on Facebook and said three tanks were donated almost immediately.
"Their response has been awesome," she said. "It's absolutely worked a treat.  I had three tanks within half an hour of me putting it online last night."
Mrs Skinner said clean water was still severely lacking in Vanuatu.  "Clean water is pretty important," she said.
"It (the tanks) will make for a more healthy lifestyle for these people over there, (who) are doing it tough at the moment."
She said in exchange for the donations, school children would paint the donor's name on their tank before it was installed.
"It's a little bit of fun for the kids in the village to do as well," she said.
Mrs Skinner encouraged Sunshine Coast residents to visit her Facebook page and consider donating.
"If they'd like to have a tank named after them, that'd be great," she said. "They'll get a picture and all this sort of stuff."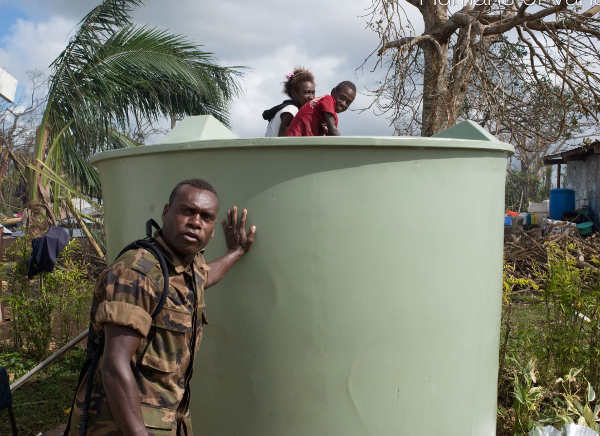 She said she was glad to have started the campaign.
"It's turned into a really nice thing – they'll have something tangible in the village and we get to help," she said.
More then $3500 had also been donated toward the school in Mele, which was having its roof rebuilt, she said.
"The roof of the school will be re-done, and it'll double as housing until such time as people get roofs back on the houses," she said.