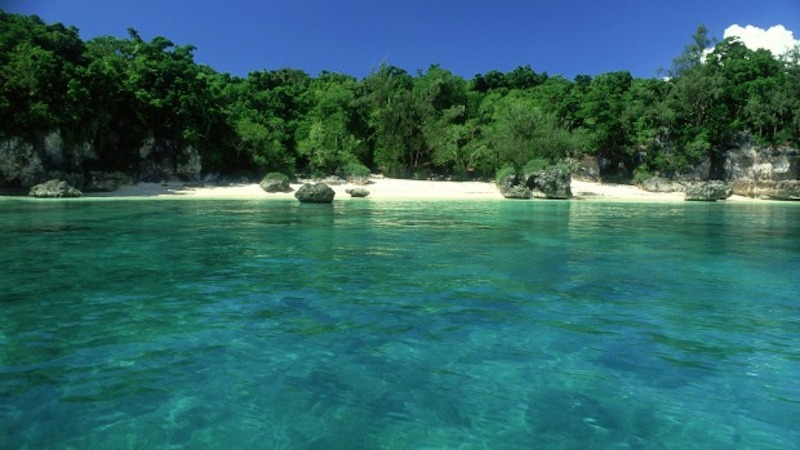 Richard Butler | Exclusive By Michael Fowler of Traveller News | October 15th, 2019
Cruise-lovers can't resist sharing stories of their perfect days at sea and now, riding the wave of a major trend, Royal Caribbean International plans to give passengers more picture postcard material.
An ambitious, custom-designed attraction on a private island in Vanuatu will provide Australians, as well as foreign cruise passengers, a unique opportunity to enjoy Perfect Day, an exclusive, secluded destination to open in 2022, on the island of Lelepa.
It comes on the back of the cruise line's highly successful introduction of tours to a $US260.5 million ($A385 million) private island attraction in the Bahamas.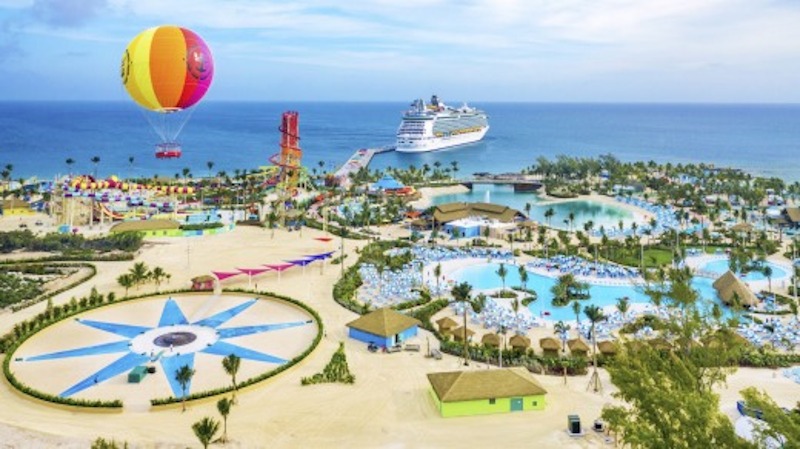 The 9000-capacity Bahaman-based CocoCay includes the largest wave pool in the Caribbean, 13 water slides and an almost 500-metre flying fox. Cruises through the Caribbean often visit twice in the same trip.
It's part of a trend that sees major cruise lines increasingly using private islands to avoid porting and other surcharges, offering the company greater control over the passenger experience and ensuring money spent by guests on shore goes back to the cruise line.
Royal Caribbean and the Vanuatuan government have negotiated a 75-year licence on Lelepa to build the carbon neutral, Australian-designed facility.
The cruise line will liaise with local tribal groups to ensure sustainability, and Vanuatu Prime Minister Charlot Salwai welcomed the prospect of more visitors to "true paradise".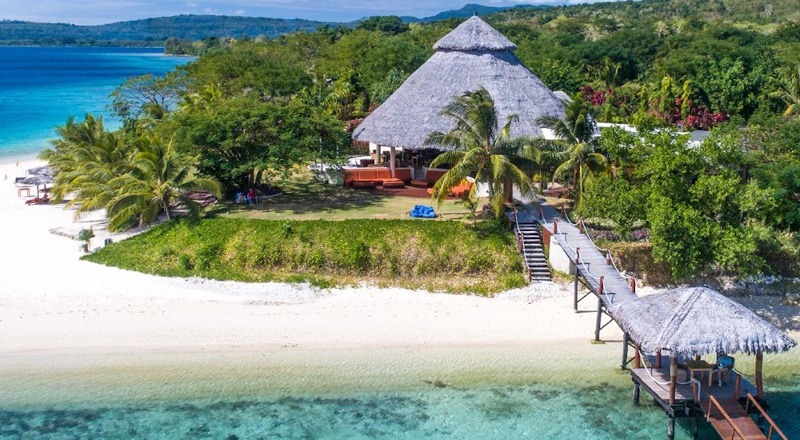 "Today marks a major step forward in our island nation's close relationship with Royal Caribbean and one that will support sustainable growth for future generations," said Prime Minister Salwai.
Prime Minister Scott Morrison spoke of plans to "step up" Australia's relationship with Vanuatu when visiting the country in January, the first Prime Ministerial visit since 1990.
Michael Bayley, Royal Caribbean chief executive, said the architecture firm designing the Vanuatu installation will be responsible for showcasing the island's natural beauty and local culture.
"We believe our destination should be sustainably designed," said Mr Bayley. "That idea goes beyond simply protecting the ecological features of Lelepa and includes showing respect for the people and traditions that make this a special case."
Local tour companies already organise snorkelling and cave-exploration trips to Lelepa, which spans about five kilometres north to south and has a population of approximately 500.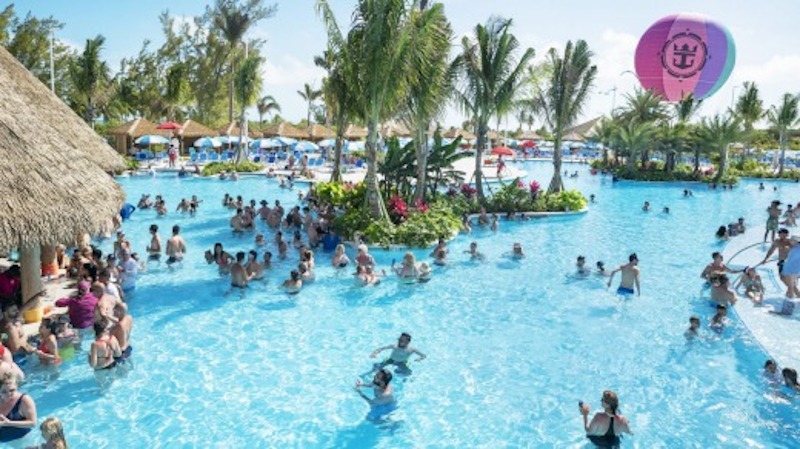 While the design for Perfect Day at Lelepa is still in progress, Mr Bayley said it would have a different look and feel to CocoCay.
"Our guests around the world all have different definitions for their perfect day – and all of them are right," he said. "Our designers and nature have created the ideal South Pacific experience and we expect the results will be stunning."
It is expected that Royal Caribbean cruises departing major Australian ports will visit Lelepa via New Caledonia.