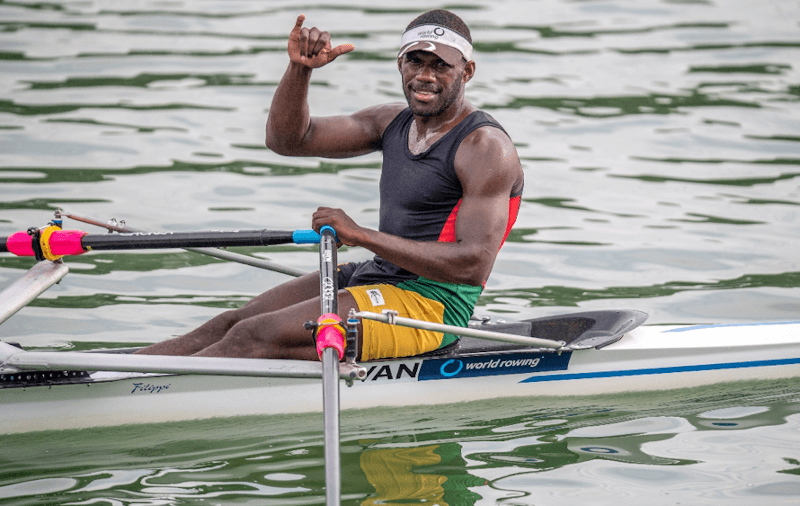 Richard Butler | Exclusive by Daily Post | Sept 4th, 2019
Rillio (Rio) Rii has completed a gruelling two-week campaign and regatta at the 2019 World Rowing Championships in Linz, Austria. A Proud and hardworking Sportsman from the Pacific Island country of Vanuatu targeting for the 2020 Tokyo Olympics.
This year Rio completed five races in the men's singles competition achieving a personal best time of 7:33 in the semi-finals and edging out the United Arab Emirates sculler to win the H- final match race.
"This regatta is the first qualifying event for the 2020 Tokyo Olympic Games and the largest number of entries for a world rowing event, so it was very competitive," Andrew MacKenzie, Rio's coach said.
44 countries entered the men's singles event and the final was raced on Sunday afternoon. Rio joined a contingent of rowers from developing nations under the guidance of the World Rowing association's expert coaches for a weeklong training camp in Austria prior to the competition.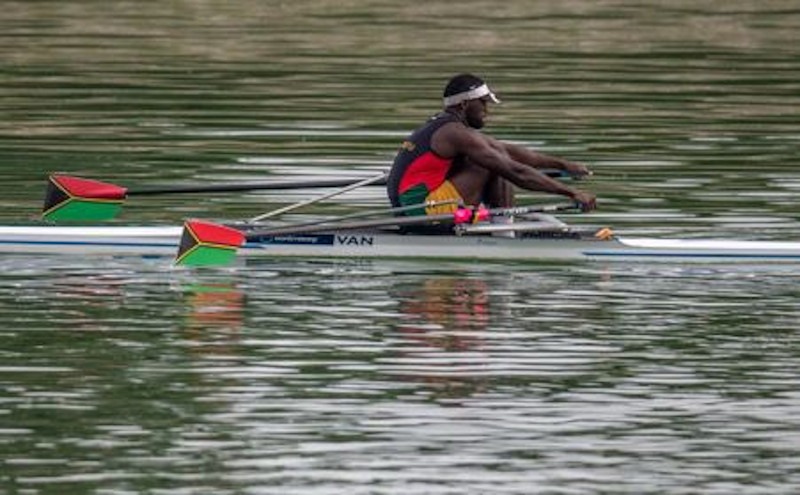 The director of the development program training camp Gianni Poglioni commended Rio on his greatly improved technique, fitness, and racing strategy since his first appearance at a World Championship in the single in 2018. Rio has been dedicated in his training over the past year and it is great to see his results reflecting his commitment.
The Vanuatu Rowing Association wishes to congratulate both Rio and his coach, Mr Mackenzie on their strong performance at the World Rowing Championships and is particularly grateful to Andrews Mackenzie's commitment to seeing Rio succeed. Without Andrew's support this journey would not have been possible, so thank you Andrew for the time you have dedicated to challenging Rio on and off the water to achieve a fantastic personal best result.
Rio is grateful to the support he has received from his coach, the Vanuatu Rowing Association and the Vanuatu Association of Sport and National Olympic Committee.
He also recognises the wonderful support of his family, friends and sponsors who have helped him to reach a higher level in his sport and have the opportunity to represent Vanuatu; "If not for them I would not have been successful. Every competition is always a next step for me and competing against world champions is challenging but it is also an experience of a life-time. The World Championships this year was very hard, but I came away with another personal best and I know I can continue to improve next time. I'm ready for the challenge and will be back for more".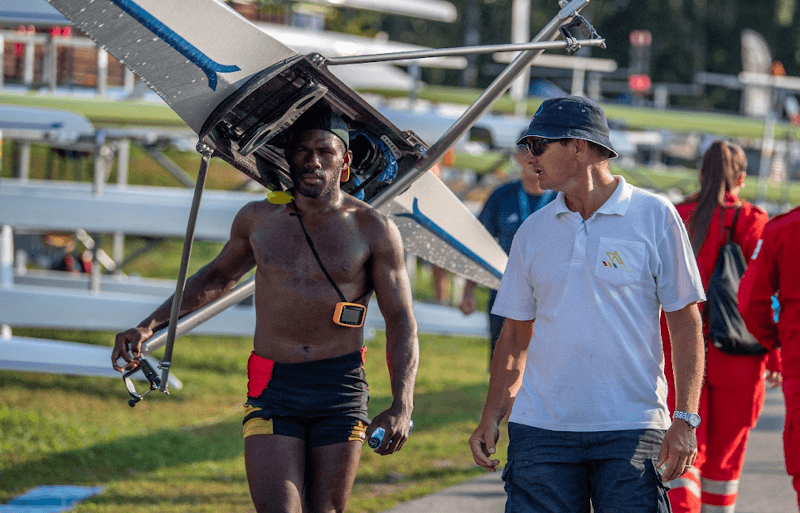 While this regatta signals the end of the season for most rowers around the world, it is the beginning of Rio's racing season as he prepares for a training camp in American Samoa in September along with four other Ni-Vanuatu rowers from Port Vila Rowing Club.
Following the camp, a team for Vanuatu will be selected to compete at the World Beach Sprint rowing championships in Shenzhen, China followed by the coastal rowing championships in Hong Kong at the end of October.
While Rio has already secured a berth at the World Beach Sprint Finals due to his winning performance at the Commonwealth finals last year, Vanuatu hopes to field a team including a men's and a women's double team depending on qualification performances over the next few months.
The Vanuatu Rowing Association is proud of Rio's attendance at the World Rowing Championships. He has stepped up to the challenge and remarkably come home with a personal best, which is all we could have asked for from him.
Rio has worn the Vanuatu Flag with pride and shown great sportsmanship throughout the competition. Congratulations Rio and good luck in your upcoming competitions.