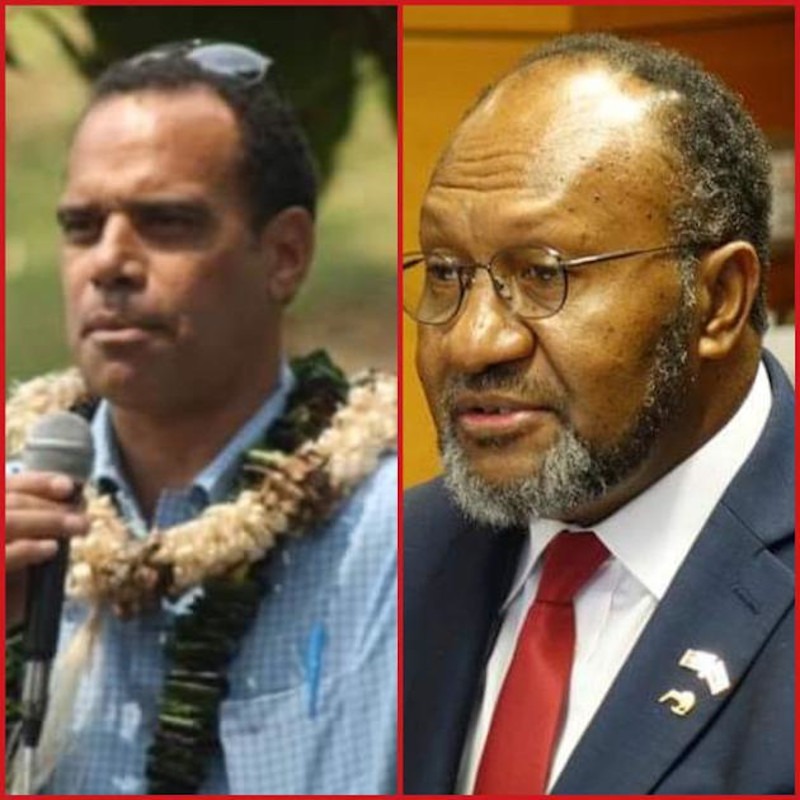 Richard Butler | Exclusive By Terence Malapa of Daily Post | April 24th, 2020
Member of Parliament (MP) for Port Vila, Ralph Regenvanu, is Vanuatu's new Leader of Opposition.
MP Regenvanu was chosen by the group of 21 MPs who voted for him during the election of Prime Minister when parliament convened on Monday this week.
Former Prime Minister Charlot Salwai, President of Reunification of Movement for Change was appointed as the Deputy Leader of Opposition.
The position of Opposition Whip was given to newly elected MP for Santo Rural, Fabiano Stevens from Vemarana Nagriamel Custom Movement.
The Opposition bloc in the parliament only has three positions – Leader of Opposition, Deputy Leader of Opposition and Opposition Whip.
In the last legislature, Mr. Salwai held the leadership reins of the government for one mandate (4 years) and the current Leader of Opposition, Regenvanu was the minister responsible for Foreign Affairs.
Daily Post understands former MP Jimmy Nipo will be the First Political Advisor to the Leader of Opposition and Mr George Iapson as Private Secretary. Both are university graduates.
The Opposition's main role is to question the government of the day and hold them accountable to the public. The bloc represents an alternative government, and is responsible for challenging the policies of the government and producing different policies where appropriate.
One of the most important jobs of the Opposition is to constantly question the Government and, and a good Opposition can put the spotlight on serious issues and have them resolved quickly.
The opposition group in the 12th Legislature comprises Graon mo Jastis Pati, Reunification of Movement of Change and Leaders Party of Vanuatu and Vemarana.
Opposition Leader Regenvanu said Luganville MP Matai Seremaiah is slated to fill the position in the Public Accounts Committee, once parliament passes a motion to establish parliamentary committees.