Vanuatu Investment
Gue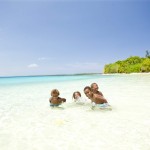 st this week is  Wayne Harrison  from Brisbane Queensland, an expert and now on our panel of experts to advise migration and relocation to Australia.  Wayne will today  inform on the requirements to visit Australia as a tourist and as a business visitor and a business investor.
Richard this week will provide a snapshot on the 3 areas of Sydney City Australia  where real estate is into a 5 week recovery  boom mode. 
Also an update on Vanuatu infrastructure and tourism projects… all on  Richard Butler's Lifestyles & Real Estate from the South  Pacific.  
Link to the live show which is also  available on demand:  http://tobtr.com/s/5164633
Read More about Vanuatu