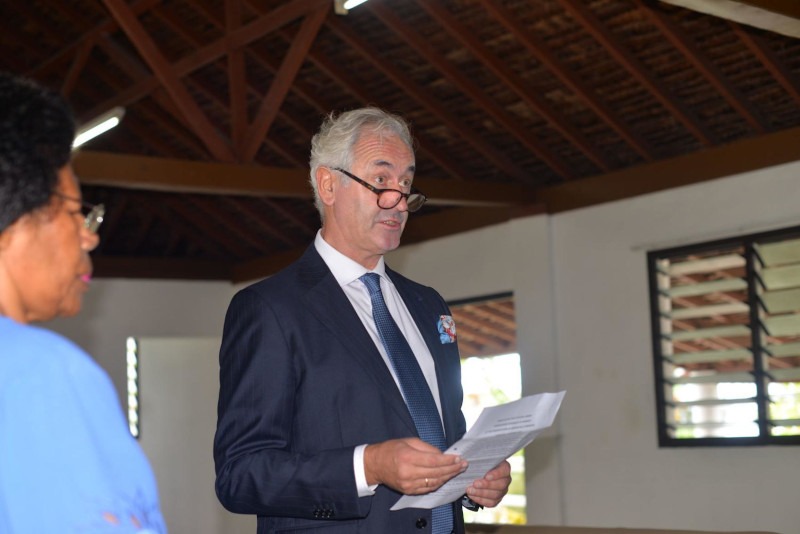 Richard Butler | Exclusive By Glenda Willie of Daily Post | Oct 2nd, 2019
Vanuatu considers Norway as one of its important partners in Europe as well as on the global stage, although Norway is not part of the European Union.
Head of State, Obed Moses Tallis made this remark as he welcomed the new Ambassador Designate of Norway to Vanuatu yesterday morning. He said Vanuatu may want to establish a cooperation framework with Norway.
"You have a strong business environment supported by a wide and educated workforce that Vanuatu can tap into for transfer of knowledge on priority areas such as engineering, renewable energy and maritime," he said.
President Tallis also said Vanuatu may want to seek assistance from the Norwegian Government on Education and Training opportunities through the Norwegian Agency for Development Cooperation (NORAD).
He added, "The provision of fully funded scholarships to Ni-Vanuatu to study in Norway will be very beneficial."
Mr Tallis stated that both countries may exchange views or plans of action to better address the welfare of ocean.
"I am sure your appointment as Ambassador designate to Vanuatu will encourage officials from our two countries to make effort to explore new avenues of mutually beneficial cooperation between Vanuatu and Norway to further expand and strengthen our relation," he said. Vanuatu established formal diplomatic ties with Norway on May, 28 2018.