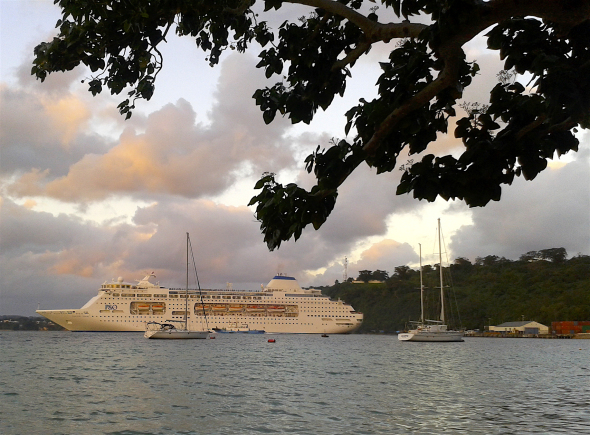 Post by Richard Butler | 9 August 2016 |
The Director of South Seas Shipping, Mr John Tonner today revealed that the Cruise Tourism Committee has successfully completed its Traffic Management Plan for the wharf area and it plans to make it available from the next year. Also it paved another way for the growth of Tourism and Trade in Vanuatu. The wharf facility can now hold ships with up to 5000 tourists and also two vessels at a time.
Along with the cruise Vanuatu Airport runway repair is also on the verge of completion and Virgin Australia has also resumed their services to Bauerfield this Sunday, said AVL Chairman Bokoa Kaltongga.
All good news for anyone interested in the forward movement of tourism ventures in Vanuatu, like the potential owners of Pacific Haven Resort.