Pioneer Consulting has been appointed by Interchange and ANZ Bank New Zealand to fulfill the role of Lenders' Technical and Commercial Advisor for Interchange's submarine cable linking Vanuatu to Suva, Fiji. During the formation of the transaction, Pioneer was also appointed to complete a technical and commercial due diligence on the project.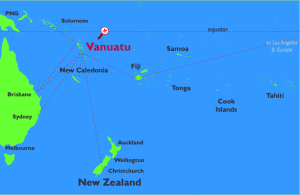 The 1,224km submarine fiber optic cable will transform Vanuatu's access to high speed communications and end its former reliance on satellite for international connectivity. Connecting to the Southern Cross Cable Network (which links Australia and New Zealand with the USA) and providing additional capacity, the cable's construction is due to be completed in early 2014.
Keith Schofield, Managing Partner in Pioneer Consulting stated: "Having previously worked in the region on the Southern Cross Cable, it is good to see cable connectivity extending from Fiji to Vanuatu to bring the benefits of undersea communications to another Pacific Island community."
About Pioneer Consulting: Pioneer offers a comprehensive set of services for the submarine fiber optic telecommunication system industry such as: due diligence, engineering and implementation, market and technical studies, maintenance planning and operational support, and market research reports. For further information about Pioneer Consulting visit www.pioneerconsulting.com.
Read More about Vanuatu