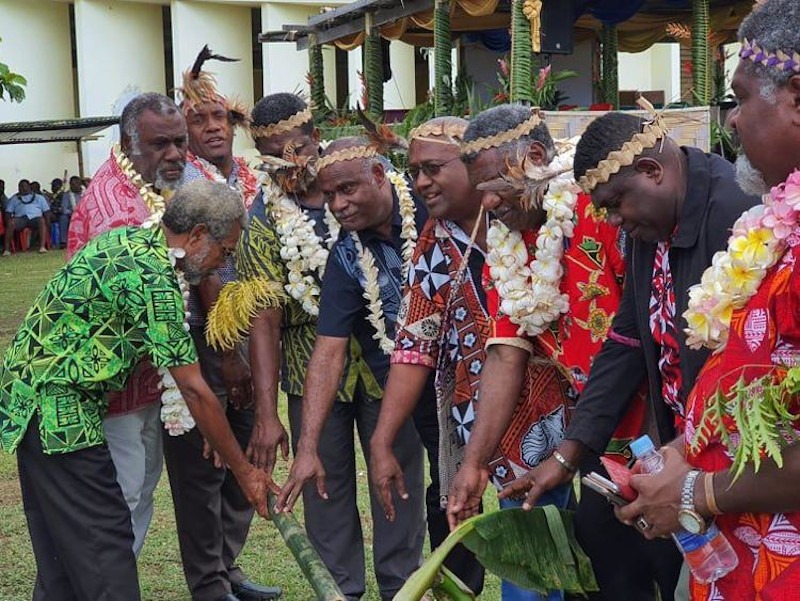 Richard Butler | Exclusive Report by Anita Roberts of Daily Post VU | OCT 15th, 2020
Over 30 items will be deliberated by the Council of Ministers (COM) in their meeting at Lakatoro on Malekula today (Thursday).
COM will be considering some major historical decisions such as the establishment of the Ministry of Fisheries, Ocean and Maritime and restructuring of the Agriculture Development Bank which was announced by the Head of the Government on Independence Day.
Finance Minister Johnny Koanapo will be tabling the paper on the restructuring of Agriculture Development Bank and other papers on Credit Lending for Private Sector and disbursement of funds to the shipping sector after Tropical Cyclone Harold. When speaking to the Daily Post yesterday, Minister Koanapo said the ministers are yet to be briefed on the COM papers.
Daily Post understands that a paper on the Coconut Rhinoceros Beetle (CRB) which is spreading rapidly causing significant threat to the country's coconut industry is expected to be also submitted to COM.
Other agendas will be presented by the ministers. COM key decisions and outcomes are usually released by the COM Secretary. The Development Committee of Officials (DCO) meeting was held earlier this week prior to today's COM meeting. This is the second time for the current government to organize the COM Meeting outside of Port Vila. The first one was held on Santo.
Public Relations Officer to the Prime Minister's Office, Fred Vurobaravu, said part of the reason for hosting COM Meeting on Santo and Malekula is because the government recognizes the potential of these two islands in terms of productive resources as the basis of economic and social development.