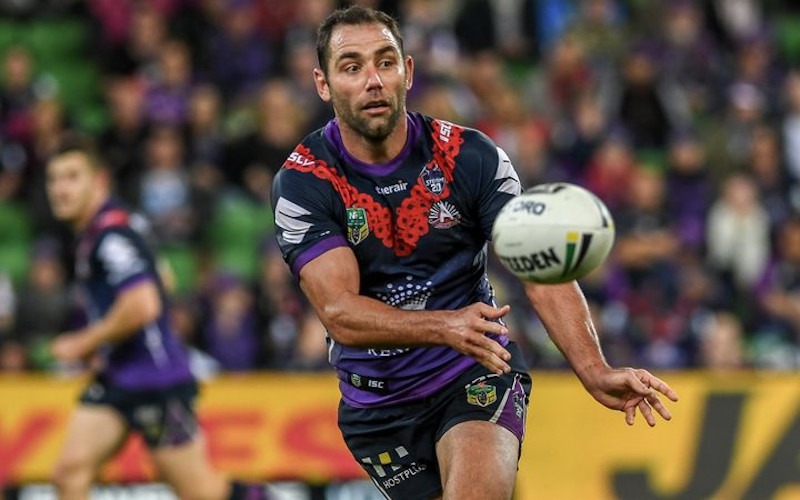 Richard Butler | Exclusive By RNZ News | November 30th, 2019
Australian rugby league legend Cameron Smith has been named as ambassador for sport in Vanuatu.
The Melbourne Storm skipper, who recently confirmed that he will suit up for his 19th NRL season in 2020, announced his appointment to the role in Port Vila this week and also opened a local rugby league 9s tournament at Korman Stadium.
Now 36 years old, Smith has played 56 tests for Australia, 42 State of Origin games for Queensland and has played a record 414 first grade games for the Storm since his NRL debut in 2002.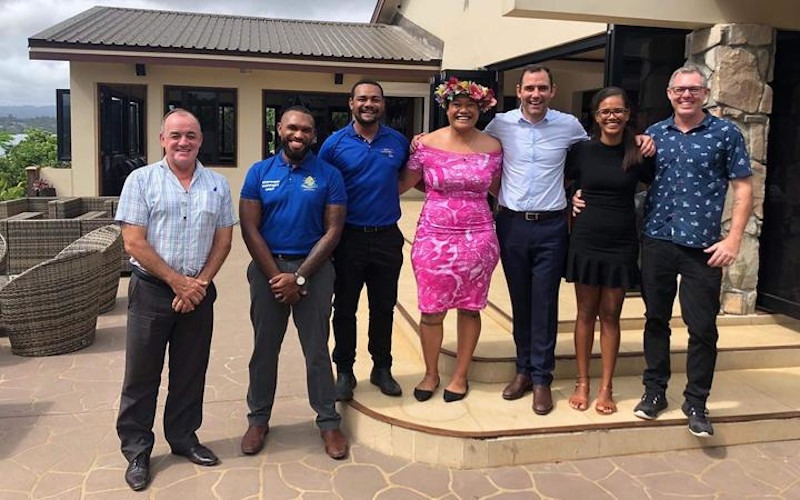 A two-time winner of the Dally M Medal for NRL player of the year and the Golden Boot Award for international player of the year, Smith said he was excited about the future of sport in Vanuatu.
"Very privileged to become an ambassador for sport in Vanuatu. What a beautiful country! Looking forward to seeing rugby league and sports participation in general grow over the next few years," he posted on social media.
Smith opened the rugby league 9s tournament held in Port Vila, welcoming participating teams, spectators and to give some advice to players before kickoff.
So'o Motuliki who sits on the board of Vanuatu rugby league said his appointment has brought some excitement to sport in Vanuatu especially rugby league.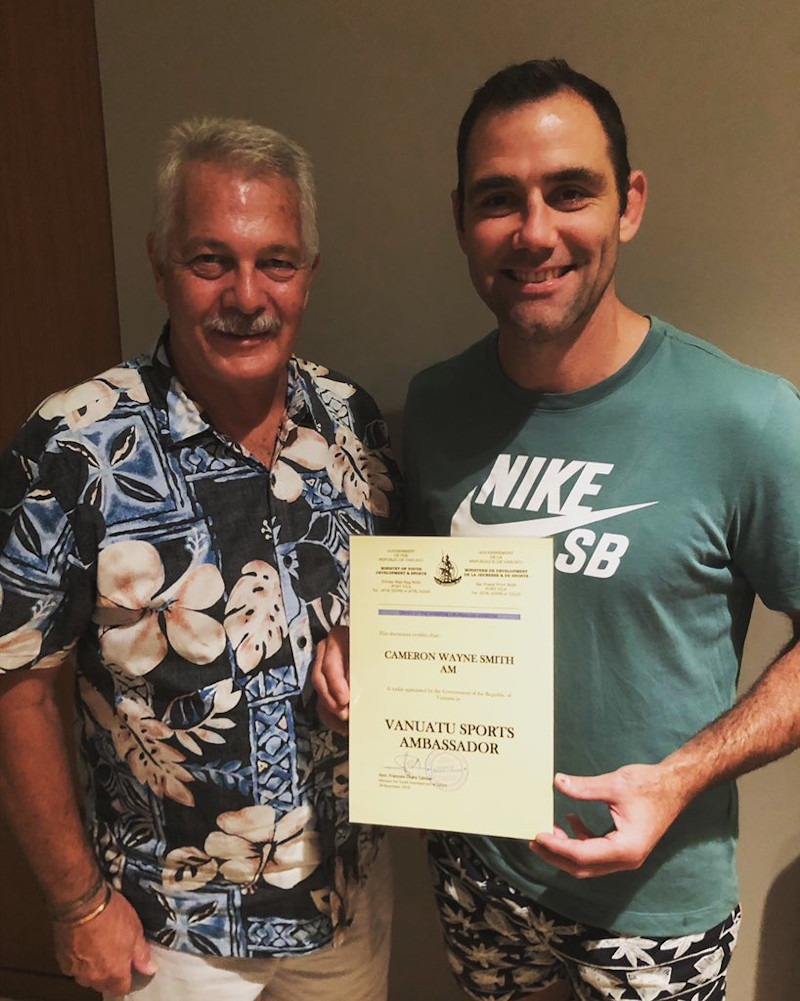 "There is a lot of people that were excited and absolutely estatic that he was turning up," she said.
"He's an influential person, not only in Australia but in the rugby league community around the world [and] we basically just asked if he could give a little encouragement to all our players and kick off the tournament and he did. He was so keen to come down and start it off so we were amazed."
The two-day tournament will see more than 400 people come through to support their local clubs, with 17 teams participating to wrap up Vanuatu's 2019 rugby league season.