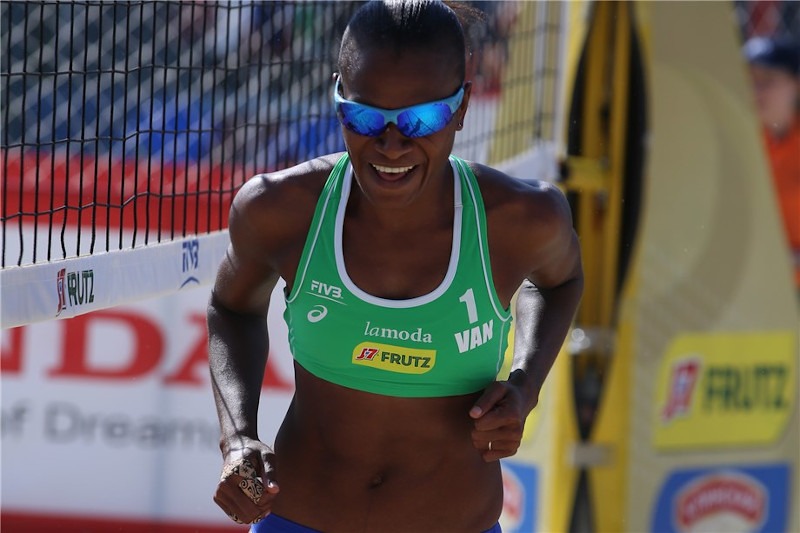 Richard Butler | Exclusive Report By FIVB | OCT 24th, 2020
Miller Pata started her career with nothing but ambition. Representing the island of Vanuatu, she broke through the ranks of the world's elite beach volleyball athletes to make a name for herself in the sport.
Through hard work and determination, Pata made her athletic dreams come true, championing resilience and the place of women in sport in her country.
"The hardest of all challenges has been the cultural adjustment. I am forced to leave behind my children and step out of the traditional role of a mother and a wife. Women in Vanuatu find it hard to break these cultural norms, but I have done it by pushing through many struggles and pain.
"I am helping to change the society's views on women and more importantly leading the way for more Vanuatu women to follow their dreams, no matter how big the challenge is.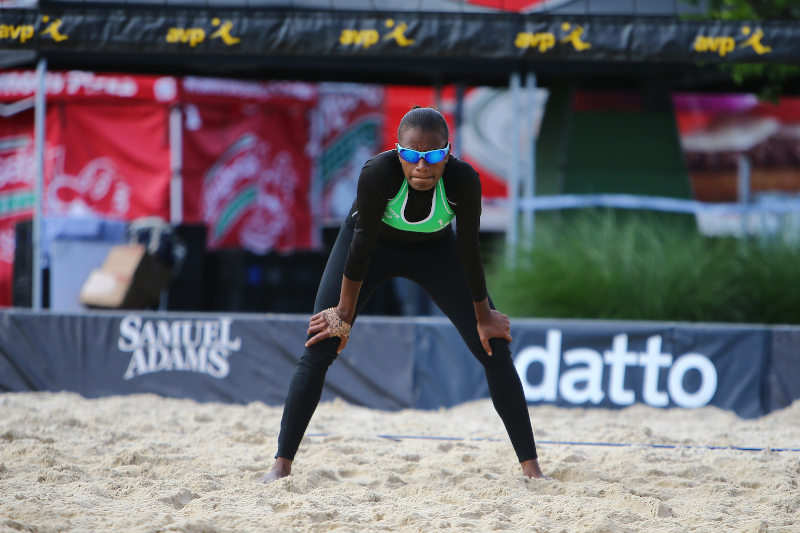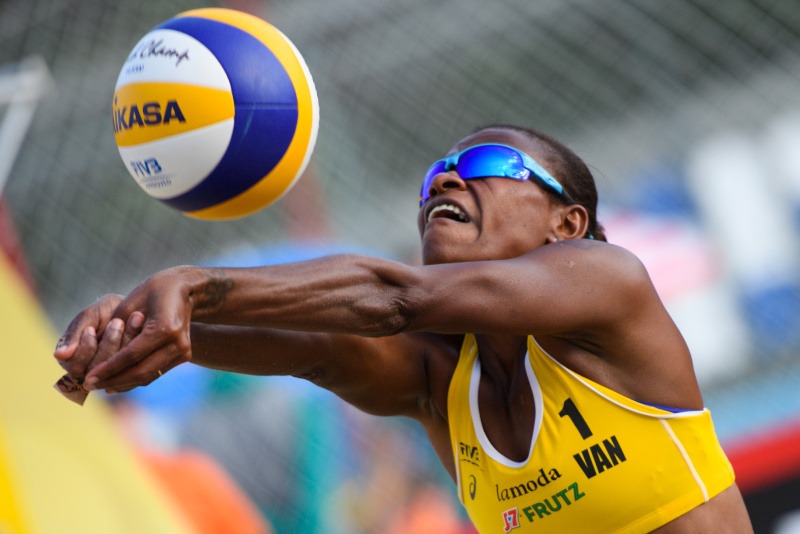 "My husband and I have agreed that I would train to be fit and healthy. I have to keep everything at home in order and make sure that my kids are settled and have what they need. My sister helps me a lot with that and stays with the kids when I am training. I come back in the afternoon to spend time with my children."
Pata began playing in 2006 in Mota Lava, the fourth largest island in Vanuatu.
"I started playing beach volleyball in 2006, when I was still in my home island of Mota Lava in Torba Province, which has a population of only 1,640.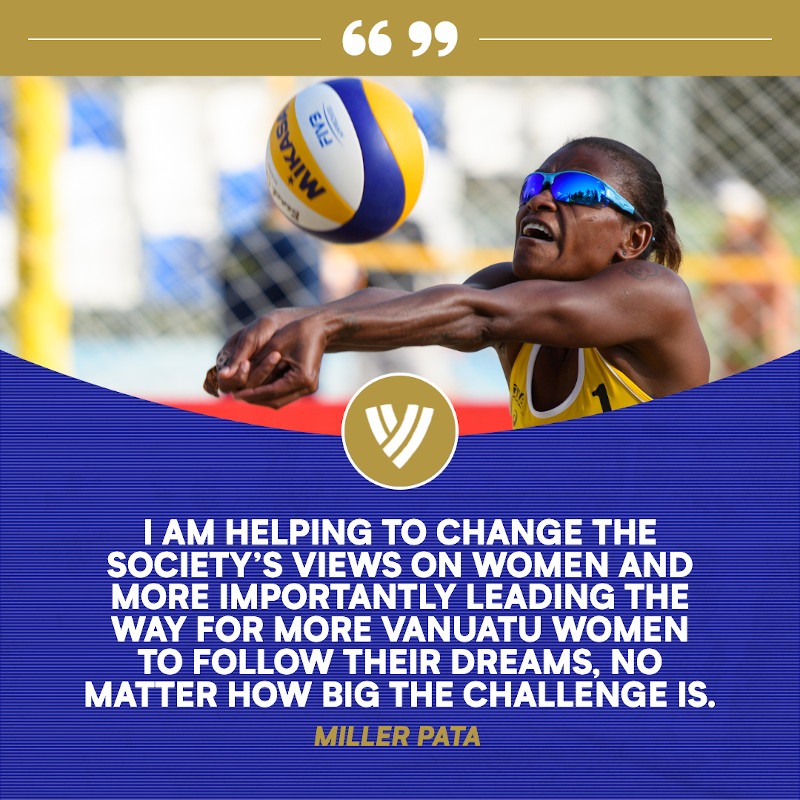 "My first event was the Vanuatu National Games in Penama, where I won the silver medal. When I returned home from the national games, I received another invitation to play at the capital Port Vila. We attended that event and won gold, then I was selected to the national team after that.
"I trained very hard with the national team. In 2007 I was selected to play at the Oceania Championship in Samoa, where we won silver. Later that year we won bronze at the Pacific Games, also held in Samoa.
"We participated in our first FIVB event in Australia in 2008, the Adelaide Open, where we did not win a match and finished 57th. At that time, since it was our first time, we were shy and scared. However, in our minds, we always think positively and trusted each other and also learned from other players who were more experienced.
"Comparing 2008 to now, we have more experience in playing in FIVB events and we are much more confident and competitive as players."
Pata's career has spanned over a decade, juggling her athletic career and motherhood while staying on top of her game.
"For over 12 years, I have represented Vanuatu in countless tournaments around the world, winning many medals and awards including an award on Independence Day from the president of Vanuatu in 2013, World's Most Inspirational Player on the FIVB Beach Volleyball World Tour in 2015, Pacific Team of the Year in 2013 and 2014, UNICEF Pacific Ambassador 2015-2017 and the 2019 Vanuatu Team of the Year award."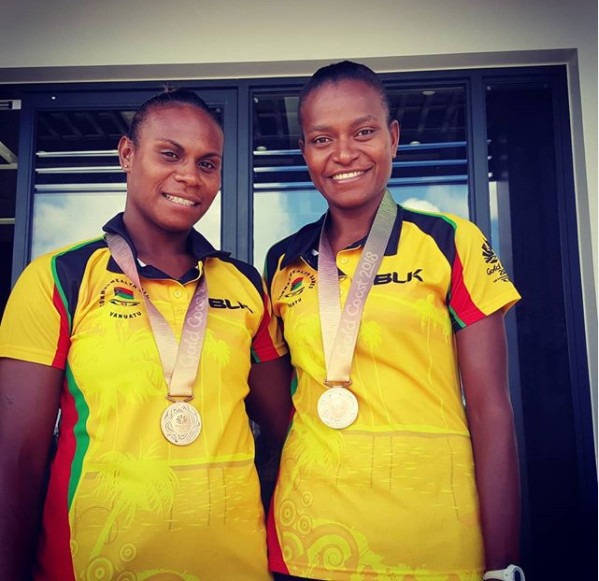 Pata's most memorable tournament was the 2015 FIVB World Tour Grand Slam in Long Beach, where they defeated then No.1 ranked pair Agatha Bednarczuk and Barbara Seixas of Brazil in a thrilling tie-breaker. She also considers her Commonwealth Games bronze as her most precious medal so far.
"I will never forget that match in the United States against world No.1 Brazil because it was a tough match that we won. That was a big achievement for us winning against the No.1 team.
"My biggest achievement so far is winning the bronze at the 2018 Commonwealth Games on the Gold Coast. It is Vanuatu's first ever team medal."
Her next goal is to make it to the Tokyo 2020 Olympic Games in 2021 through the Continental Cup.
"Since narrowly missing qualification for the Rio 2016 Olympic Games, I am now focused on qualifying for the Tokyo 2020 Olympics. Last March, we won the Oceania Continental Cup in New Zealand, so we are now looking forward to the next round of the AVC Continental Cup to qualify for the Tokyo Olympics in 2021."
Pata has dedicated her life to the sport, the sport that taught her valuable lessons and made her a role model in her country.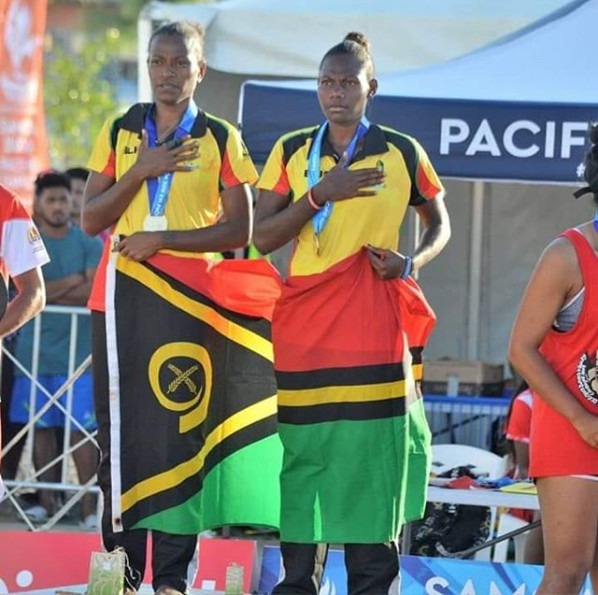 "I spend most of my time in beach volleyball. That is my full-time job. In my free time I just do some gardening, but the sport is my work.
"I like beach volleyball because there are only two players on the court and communication is easy. Plus, we get to play in the sand. Beach volleyball also helps me support my family financially.
"For me, it's not only a sport, but it has also helped me with education. Since this sport allowed us to travel to different places, it helped us with our reading and writing, as well as with our English.
"Having earned so much success in this sport, we try to help younger players in Vanuatu by encouraging them to play sports. Last month we had our first tour to the islands of Torba Province and encouraged a lot of students to take part in sports."