Vanuatu  new convention 16 million US dollars center needed for large meetings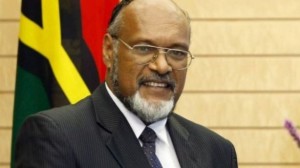 Posted at 01:45 on 11 October, 2013 UTC
Vanuatu's foreign minister says the new National Convention Center is needed to host large, international meetings.
Construction of the controversial facility has begun next to parliament, with more than 16 million US dollars worth of funding from China.
The project has faced much criticism, with some describing it as a waste of space and money.
But Edward Natapei says the facility is necessary.
"We cannot hold international meetings and attract big meetings to this country until we build an international convention center. That is what the Chinese are building now and that is going to accommodate large meetings. We have bid for the host of the Commonwealth Heads of Government meeting for 2017. That will accommodate that."

– Edward Natapei
Foreign Minister, Vanuatu
The project is expected to take two years and when complete, it will accommodate large and small conferences with its 600 and 1000 seat meeting rooms.