By Len Garae | Source Daily Post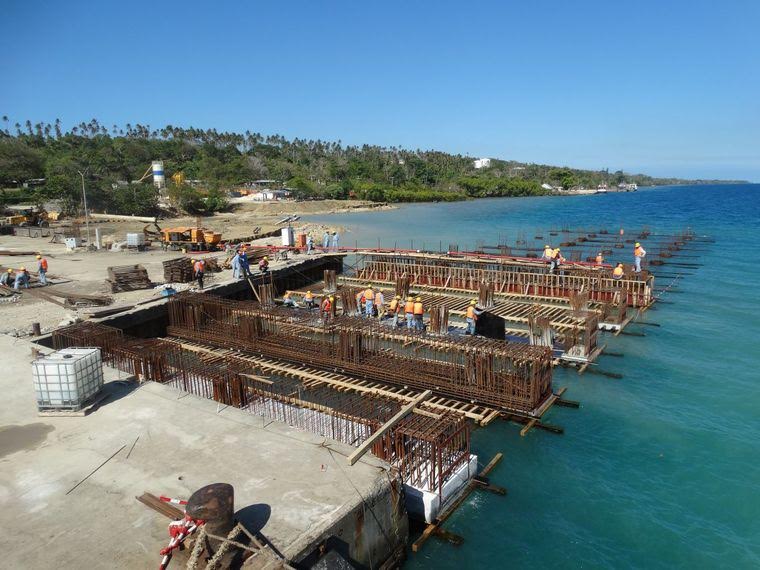 Group took 80 days to complete the piling on the Luganville Wharf Project on November 12, one month ahead of schedule.
The company's Marketing Manager, Wayne Huang says the piling comprised of 175 steel pipes of one metre in diameter each approximately 45 metres long.
Piling is the most difficult task of the entire project. "Now that we have completed that, I think it is like 30% of the entire construction project is already completed", the Marketing Manager says.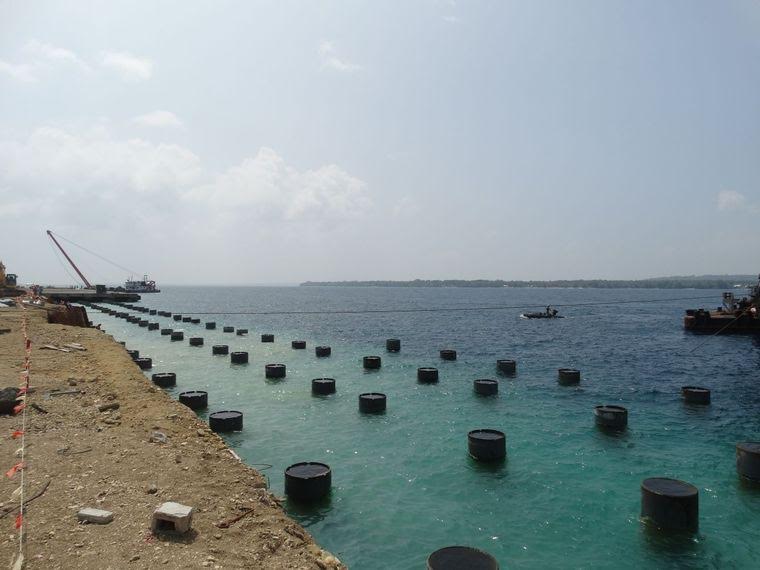 To demolish the western side of the wharf which was built in the 1940s, the Marketing Manager says, "We needed to demolish the steel sheet piles which required divers with special skills to stay underwater for four hours per day.
"They had to stay underwater to do the cuttings but as soon as we started, we realised two divers was not enough so we brought in four more divers to do the cuttings underwater for 60 days until it was over. The total length of steel sheets we cut was about 240 metres".
"At the speed at which we are going, I think it is safe to say we can complete the project on schedule. If we are lucky I think it is possible to complete it before the contract period ends