It's Time!   Is Vanuatu and the South Pacific the last frontier for development funding in the southern hemisphere?!
Yes its time, time to view offshore investment into Vanuatu and specifically into Pacific Haven Resort, after waiting for the airport to be reopened as an international class E that can accept wide body jets from Asia and beyond. It looks like early next year contractors will be finished building the extension to the runway so that the already-built long-haul cargo storage will accepting imports from and exports to Asia.
More Big News! Guangzhou City in China is becoming a sister city with Port Vila Vanuatu.
"What's big about that?" you may say. Look at this…
Baiyun International Airport is the major airport of Guangzhou province. It was China's third-busiest and the 19th-busiest worldwide. Baiyun airport was also the third-busiest airport in China in terms of aircraft movements.
This airport has established businesses with 33 airlines, has opened more than 110 routes covering over 100 cities at home and abroad.
Passenger volume: 65,806,977
Now imagine that a mere 0.1 of one percent of those international travellers decide to get out of the cold winter and visit tropical Vanuatu in the next 12 months. That's over 65 thousand cashed-up visitors to Vanuatu from just ONE Chinese city! And there are MORE THAN SIX international airports in China.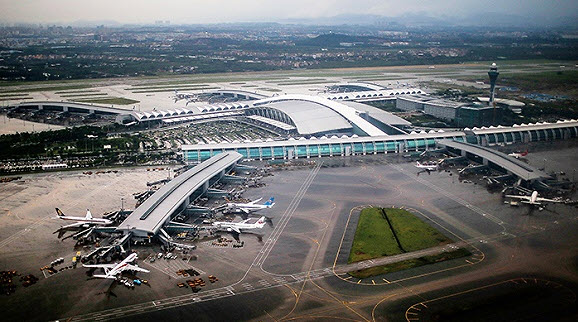 Baiyun International Airport.
Expect tourists from here to be visiting their "Sister City," Port Vila in Vanuatu, in droves
Direct flights are just a matter of time. "Open skies" agreements have been signed by Vanuatu with Singapore, Japan, China, South Korea and as recently as last week reportedly with the United Arab Emirates. There is also talk about the USA with flights from the East coast of the Pacific rim.
China is encouraging business via the One Belt One Road (21st Century Maritime Silk Road) programme.
America's Vice President Pence is encouraging investment into the Pacific nations.
The Prime Minister of Australia has just announced $1.5 billion worth of infrastructure projects for the South Pacific.
New Zealand is opening up to invest a billion into the South Pacific as well.
Of course one of the major beneficiary groups of all this will be tourism-based businesses in Vanuatu… like our Pacific Haven Resort (below)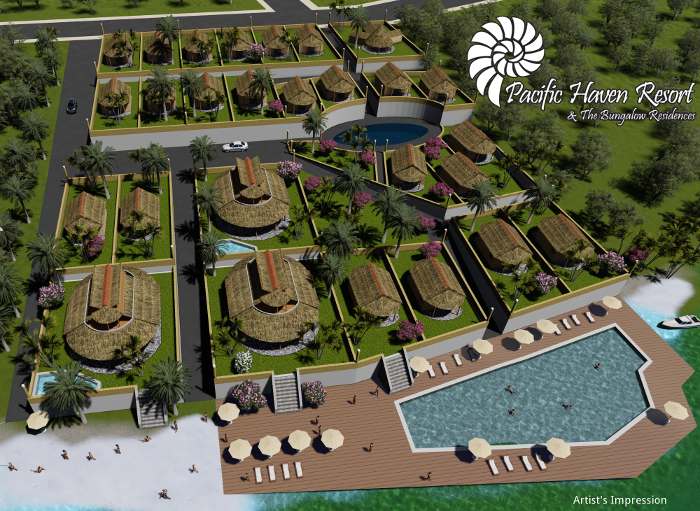 Pacific Haven Resort at Teouma Bay, Port Vila Vanuatu is being sold "off the plan" right now
We have sold 60% of our current "off the plan" waterfront project in Vanuatu. We have all the land titles approved and a builder from Australia in place to start in early 2019 to coincide with the first arrivals of new tourists.
How many are coming?  You will have to listen to the podcast.
Look at this picture: This is one of our referral partners from China. He's ready! Are you ready to look offshore for the next big thing???