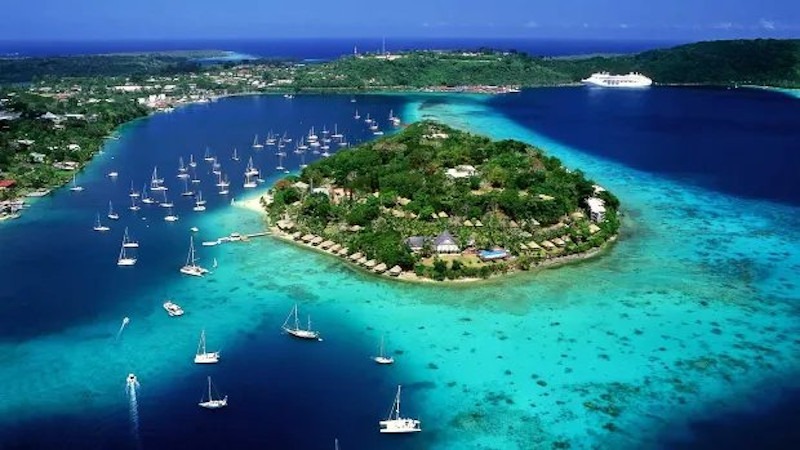 Richard Butler | exclusive by Sue-Lin Tan of Australian Financial Review | July 3rd, 2019
Sydney Based iProsperity Group cracks another million dollars deal in Vanuatu.
Sydney-based property investor and high-net-worth manager iProsperity Group has snagged Vanuatu's casino-hotel resort Iririki Island Resort & Spa for about $30 million.
It is understood the deal was struck on Wednesday with iProsperity likely to also tip in another $60 million for refurbishments and capital expenditure.
The property was sold vacant and sources say a new international operator will be appointed to manage the resort.
The sale of the island and property could bring to close a longstanding legal feud over rent and body corporate fees for its myriad villa owners including the Pettiona brothers, nephews of former veteran Labor politician Simon Crean. The resort has 68 privately owned strata titled villas.
The island is owned through two separate tenures, with the first being an operational leasehold for the resort and the second, the strata lease to the 68 individual owners.
Aside from these lots, the luxury 69-acre paradise of Iririki offers a 4.5-star resort with 72 traditional rooms and a licensed casino as well as food and beverage outlets and a day spa.
The island is serviced by a 24/7 ferry service that goes to the main island and the Vanuatu capital of Port Vila.
While the property was upgraded in 2016 for $22.5 million, there were further uplift opportunities including the construction of new over-water villas and waterfront mansions and the upscale of the casino.
The resort's Jewel casino was added in 2016 and has its own private
arrival jetty. It can be expanded to include high-end retail outlets, an
enhanced gaming experience, more private gaming rooms and a karaoke room.
It is only one of four casinos running in Vanuatu, where businesses enjoy virtually no taxes. The first stage of this casino caters mainly to tourists, day-trippers and a lucrative Asian clientele.
It is understood that iProsperity has acquired the island through the group's leisure and entertainment asset division, Blue Whale Entertainment, which also owns a controlling share of Aquis Entertainment Limited, the owner of Casino Canberra.
JLL's Tom Gibson and Andrew Langsford handled the sale campaign.