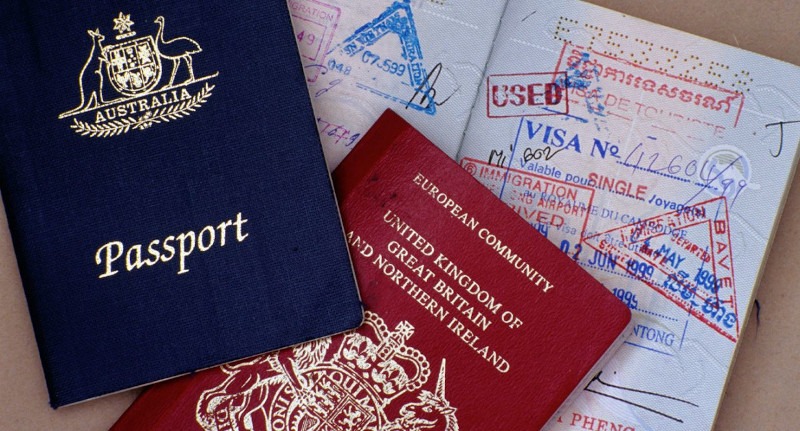 Richard Butler | Exclusive By Brooke Rolfe of Yahoo News Australia | May 8th, 2020
A luxury only afforded by multi-millionaires is being utilised by the world's mega rich who have been desperate to flee their home countries for nations that have better managed the coronavirus pandemic.
The wealthy can secure themselves citizenship by investing between $150,000 and $12 million in the national treasury, local property or businesses of their desired new nation, according to Robb Report.
Demand for the "passports for sale" service has increased 42 per cent in the first three months of 2020, and enquiries have jumped 25 per cent as "pandemic passports" become hot property among the rich.
Australia is one of the countries most popular and considered attractive for its health system and early management of the outbreak, as well as Antigua, St Kitts and Nevis, Tuvalu, Vanuatu and Austria.
Switzerland, Portugal, Cyprus, Malta and Montenegro also feature on the list of countries millionaires are seeking refuge in as cases of COVID-19 continue to climb in places like the UK and US.
One Italian multi-millionaire told the publication their decision to seek overseas citizenship was motivated by international border lockdowns and the government's management of the outbreak.
"We want to know there is a safe place, with good medical services, that the whole family can go to at short notice if we need to. Only citizenship can guarantee that," he told the publication.
Borders across the globe are closed to everyone except citizens entering their "home" country, but are open to people with a "pandemic passport".
Money poured into these countries through this "investment migration" not only allows safe passage for the rich, but can provide much-needed stimulus to economies badly beaten by the virus.
"It depends on tourism and now there is none and there won't be for some time. It needs fresh sources of funds. Citizenship by investment is one," Dr Christian Kalin, chairman of citizenship broker Henley & Partners, told the publication.
"Investment migration has shifted from being about living the life you want in terms of holidays and business travel, to a more holistic vision that includes safety," he said.
How does it work in Australia?
Mary Crook, professor of public law and director at the Sydney Centre for International Law, told Yahoo News Australia she was aware of this kind of investment migration occurring in Australia.
She said prior to the pandemic she had been asked to advise on how to make citizenship laws more flexible, saying countries like Vanuatu were selling citizenships for around $150,000.
Dr Sangeetha Pillai, a constitutional lawyer and expert on Australian citizenship law at UNSW, said the process was rather complex and in most cases took between three months and four years. (Editor's note: Vanuatu is an exception where it can take as little as 30 days if the applicant has their documents ready.)
Generally a person must reside in Australia for four years before applying for citizenship, but exceptions could be made in the case of three instances, Dr Pillai told Yahoo News Australia.
This would apply if the person is seeking to engage in a specified activity that is of benefit to Australia, they need to be an Australian citizen to carry out the activity, and if there is insufficient time for the person to meet the normal residency requirements and still complete the activity.
Editor's Note: Vanuatu has no residence requirement before application (or after for that matter) and during the COVID crisis applicants don't even have to travel to Vanuatu to take the oath of citizenship as in most cases it can be done via video-conference.
More details at myvanuatupassport.com