Richard Butler | Exclusive Report By Anita Roberts of Daily Post VU | August 1st, 2020
The Government will allocate Vt1 billion from the stimulus package to support the Agriculture Sector and will provide Vt3 billion to restructure the Agriculture Bank as part of its key priorities to support the economy towards achieving self-reliance.
When announcing this on Independence Day, Prime Minister (PM) Bob Loughman, said these decisions are part of addressing the socio-economic impacts of COVID-19 and cyclone Harold and will also help achieve goals of the National Sustainable Development Plan (NSDP).
"The government has approved the recovery strategy to ensure recovery from the current COVID-19 crisis in a sustainable and inclusive manner," he said.
"The first part of this initiative is the stimulus package supporting affected business, agencies and citizens.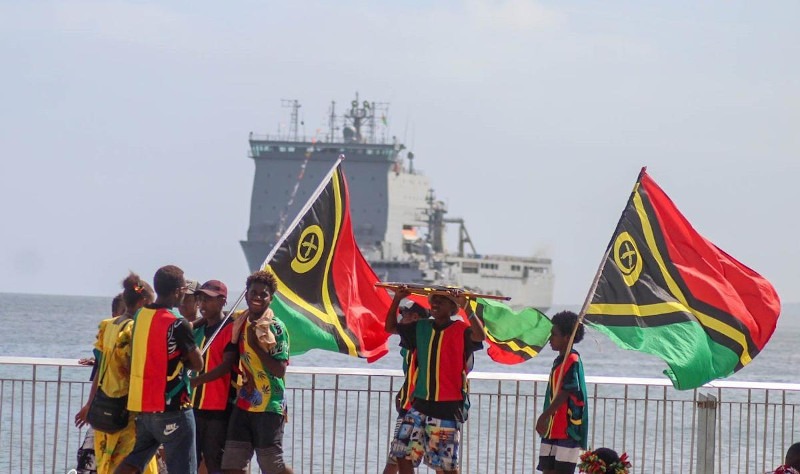 "We need to continue to save our revenue and invest more in the productive sector, tourism and infrastructure to create more job opportunities.
"Government is committed to properly manage productive resources such as land…It is aiming to push seasonal employees into the agricultural sector, investing more in rural mechanism and development, supporting the new value-added industry and increasing domestic production and export." The PM said the Vt3 billion initiative to restructure the Agriculture Bank to become Rural Development Bank will develop local business entrepreneurs and grow economic development.
He said: "The government will also be looking at restructuring the Agriculture Bank to become the Rural Development Bank and inserting a certain amount of money into the bank with an interest rate which will enable increase in local participating in business activities in the productive sector.
"This facility is to promote local businesses, at the same time improve local business growth. In addition, we want to improve and properly support cooperative movement and the shipping industry in order to allow more Ni-Vanuatu personal within these two sectors."
PM Loughman announced another initiative to establish a Ministry of Fisheries, Oceans and Marine Affairs to develop and manage ocean resources and assured commitment to improving feeder roads throughout the country to connect farmers to services such as markets.
"The government is working to establish a domestic sub-marine cable and a second international cable to improve internet services.
"According to what the previous government has done for Air Vanuatu, the current government is working for the betterment of the airline. We are expecting a first air bus to reach Vanuatu towards the end of the year.
"It has been endorsed by the Council of Ministers (COM) for Vanuatu to join New Zealand and Australia in the 'Travel Bubble' which will allow international travel to support the tourism sector. We will be working with partners to find out how safe to manage international travel.
"The government will continue to invest also in programs to ensure quality health care, safe and secure water, proper sanitation and hygiene practices, as well as food and nutrition security.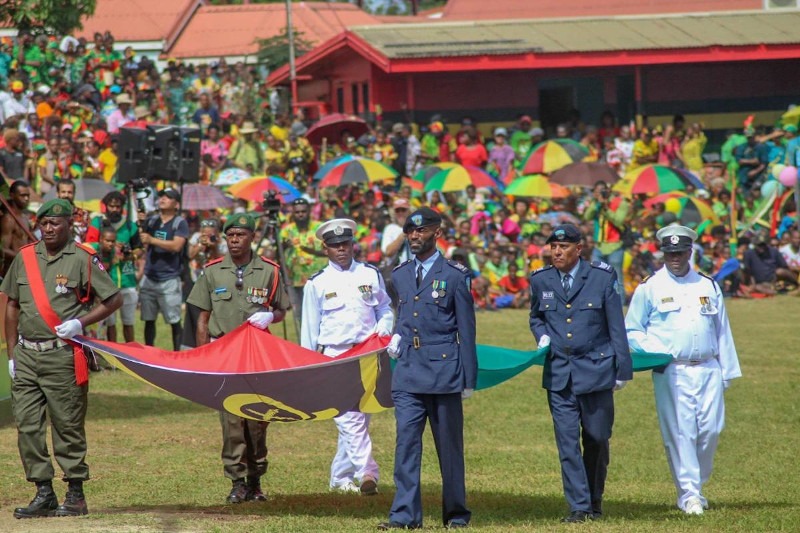 "It is also addressing the shortage of health personnel and equipment of curative health, public health and medicine."
PM Loughman begun his statement by requesting a minute silence to remember independence heroes before outlining achievements and challenges faced as a country.
Resolving maritime boundary with Solomon Islands, establishing good relationship with over 110 countries and new embassies, creating many essential infrastructures and developing key institutions for stronger democracy were some achievements highlighted.
Climate change and natural disasters remain the greatest challenge for Vanuatu, as the government continues to prioritize responses to cyclone Harold and COVID-19.