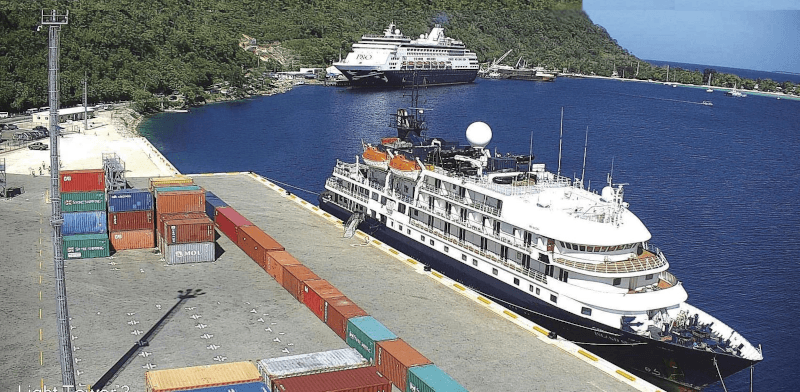 Richard Butler | Daily Post | Sept 25th, 2019
We have a dual berthing in Port Vila this week.
General Manager of Ifira Ports Development Services (IPDS), Russell Mitchell affirmed the 'Island Sky', a small expedition vessel with approximately 90 passengers is berthed at Lapetasi International Container Terminal (LICT) and the Pacific Aria, a regular caller to Port Vila at the main wharf.
Mr Mitchell has revealed this scenario will be duplicated again on the 22nd of October when the Pacific Aria will berth at LICT and the Majestic Princess at the main wharf.
The potential number of passengers and crew to come ashore on this date will be in excess of 5000 passengers.