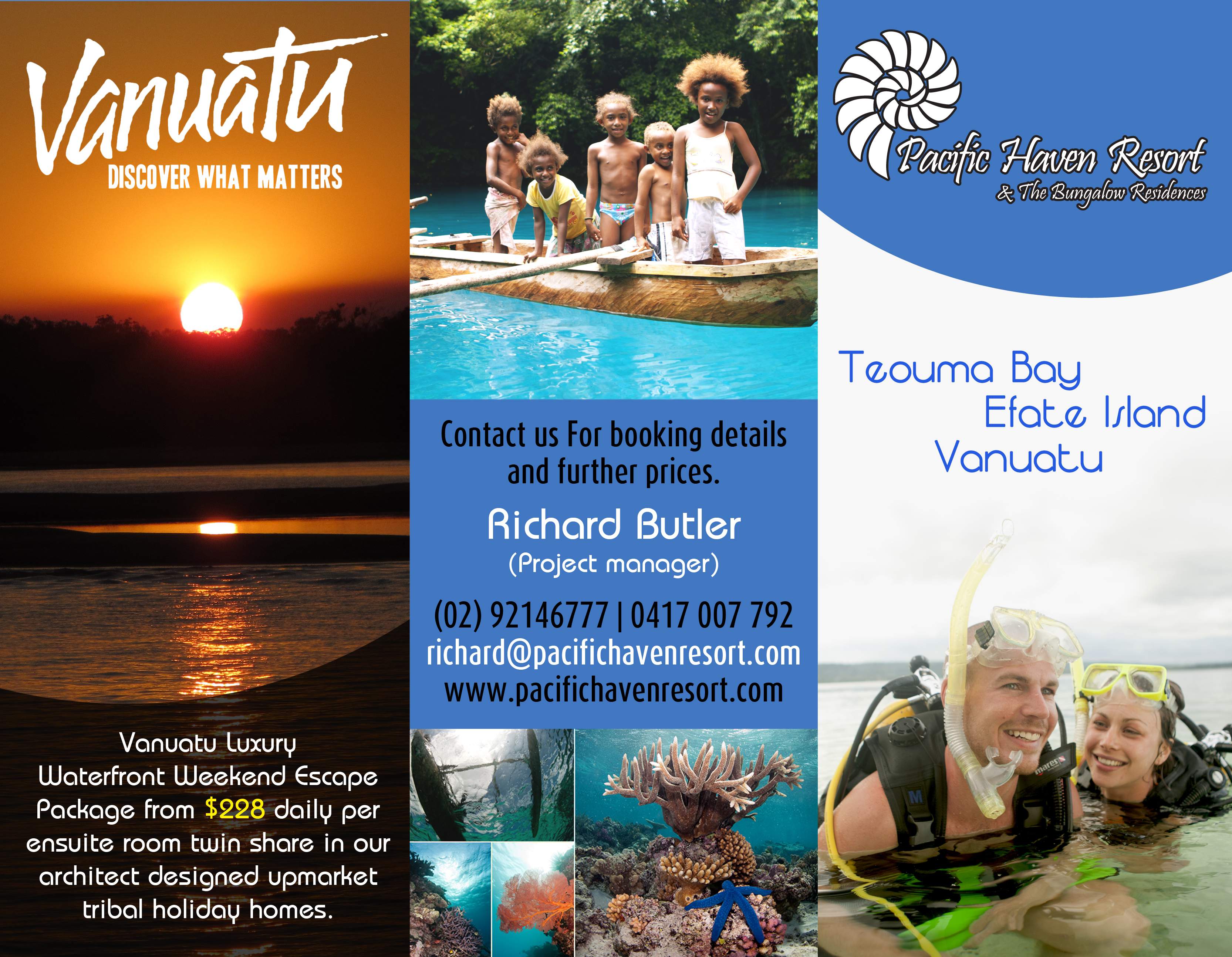 By Claudine Dervaes
Columnist
Published: Sunday, December 1, 2013 at 6:30 a.m.
Last Modified: Wednesday, November 27, 2013 at 11:46 a.m.
Vanuatu is an archipelago of 82 volcanic islands in the Pacific Ocean located 1,500 miles from Sydney and 600 miles from Fiji. There are 12 main islands and two main towns: the capital Port Vila, with about 35,000 people, and Luganville, with around 13,000. The entire country has about 250,000 people.
The motto at Vanuatu travel is "Discover What Matters," and the simple way of life, coupled with the natural splendors and friendly people, underline this sentiment.
It would be both costly and time-consuming to fly there, so when I saw a 10-night cruise from Sydney that went to both New Caledonia and Vanuatu for only $2,600 (including airfare from the U.S.), we jumped at the chance. There were stops at both Port Vila and Luganville, and just the airfare to one island was at least $3,800.
Of course, a day ashore at each is not like staying at the destination, but what a great opportunity to visit these remote places.
At Luganville on Espiritu Santu we were greeted with entertainment of topless women with skirts of leaves, then men in their "nambas," or penis sheaths, made from bark or leaves. We took a taxi to go snorkeling at Million Dollar Point (where hundreds of tons of U.S. military equipment was dumped).
One of the biggest draws here is diving the shipwreck of the SS Coolidge, a luxury liner the size of the Titanic. At Port Vila on Efate, we also went snorkeling at Hideaway Beach. Since it was December (summer) and very hot, the water was the best place to be. Everyone we came into contact with was smiling, happy and friendly.
Melanesian people first inhabited Vanuatu, then the Portuguese explorer Pedro Fernandez de Quirós came in 1606. Europeans did not return until 1768 with Louis Antoine de Bougainville, and in 1774, Captain Cook named the group New Hebrides. France and the U.K. administered the islands jointly until it became a republic in 1980.
Traditions and culture are a way of life, with every event involving ceremony and rituals (marriage, death, initiation, passage rites, etc.) Young men undergo various coming-of-age rituals, including circumcision. On Pentecost Island, men perform "land diving," the precursor to bungee jumping.
In some areas, wealth is established by how much one can give away. The three official languages are English, French and Bislama, but there are 113 indigenous languages. Most villages have a nakamal: a meeting point and a place to drink kava, a narcotic sedative drink made from the roots of a pepper plant.
Black-and-white sand beaches circle most islands with fantastic coral reefs, and there are active volcanoes. The weather and fertile soil result in tropical forests, waterfalls, lush greenery and flowers, and local fruits and vegetables.
Vanuatu's people respect each other, and it is one of the safest and ecologically efficient countries. They enjoy life and are not just after the tourist dollar. Hopefully the growth of visitors and cruise ships will not spoil it.
Claudine Dervaes' travel column is published the first Sunday of each month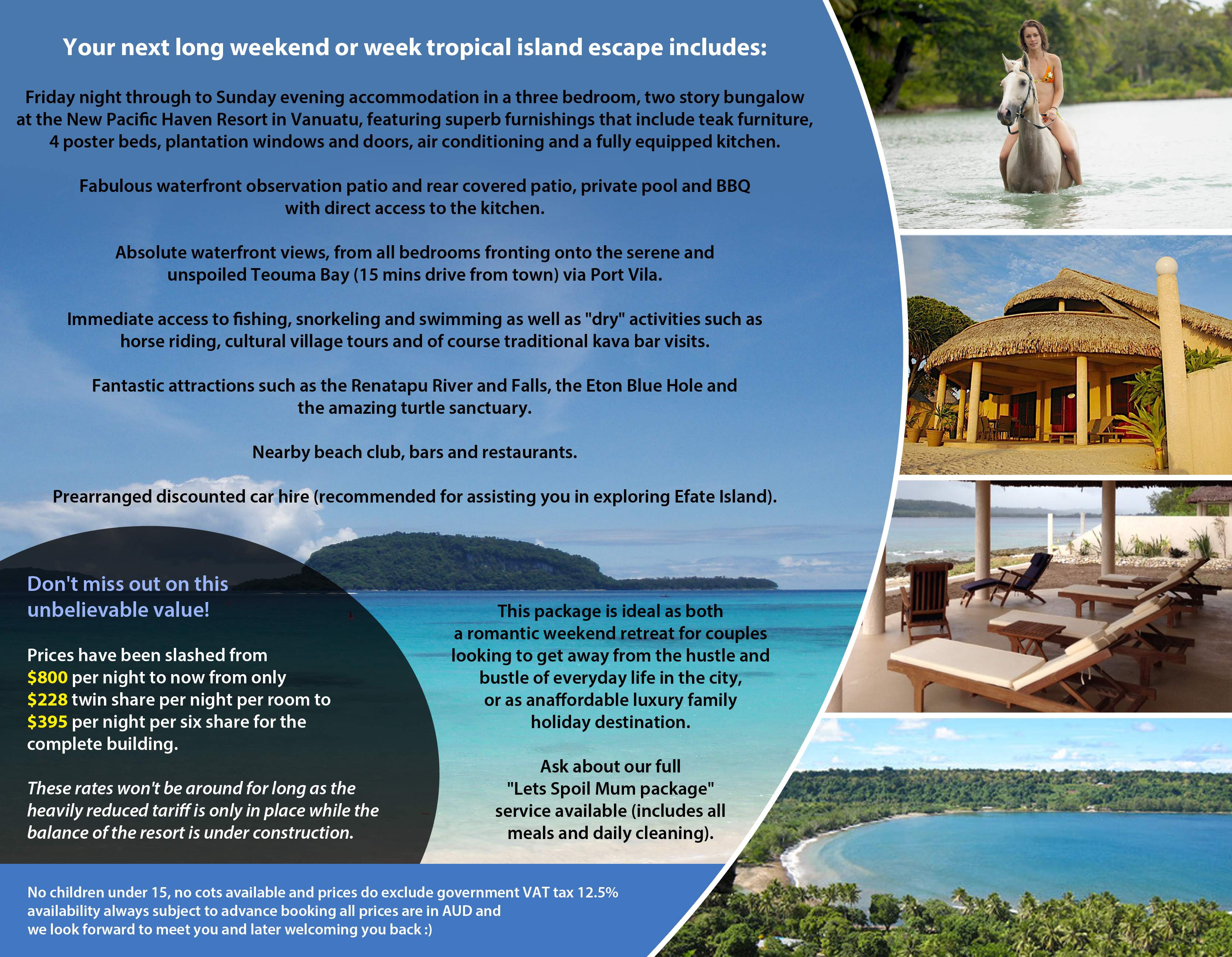 Read More about Vanuatu