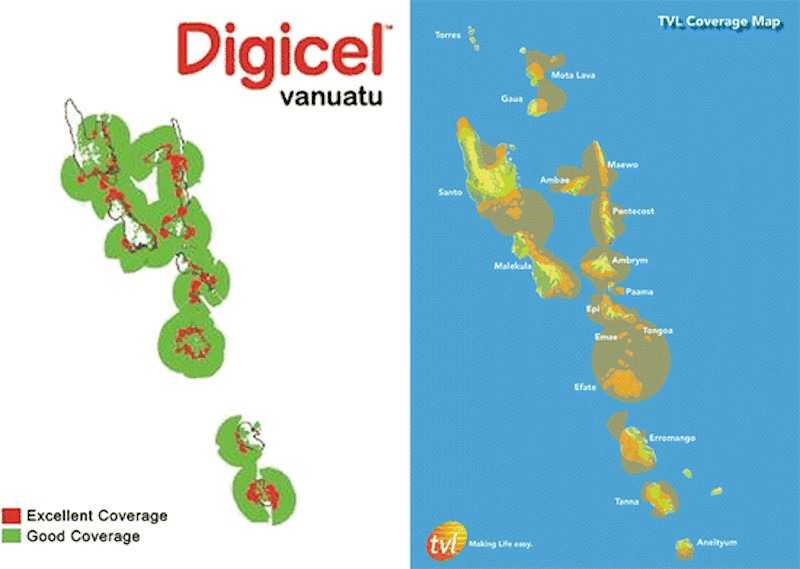 Richard Butler | Exclusive Report By Charles Hakwa of Daily Post VU | 16th MAR, 2021
Digicel has been in Vanuatu since 2008 and throughout the years its network has grown quite significantly.
Digicel Vanuatu Chief Executive Officer (CEO), Deepak Khana, says this has been a great journey in revolutionizing communication in Vanuatu.
Recent developments
CEO Khana says from 2G the company quickly moved to 3G then to 4G and now 4G-plus. Two years ago when he took the leadership role of the company, they managed to turn the company into a digital operator by signing up with a global company from Turkey at a telecommunications conference in Barcelona, Spain. Sales were launched in October last year.
Mr Khana says it is not just about buying data for google, Facebook or YouTube anymore. He says mobile phones have become a part of people's everyday life, where most people cannot put their phones down.
Digicel has introduced its own apps and usage has grown over the last 6 months.
These apps are My Digicel, D Music which has 42 million songs, including local artists and Play Go TV, which has many channels that can be viewed from any part of the country which has coverage.
Now even Television Blong Vanuatu can be viewed through a new Play Go app which Digicel helped them set up. FM 107, FM 99, FM 98 and FM 97 can all be listened to through the Go Loud app, another working partnership of Digicel. Buzz FM 96.3 will soon be accessed through that app.
Significance of digital revolution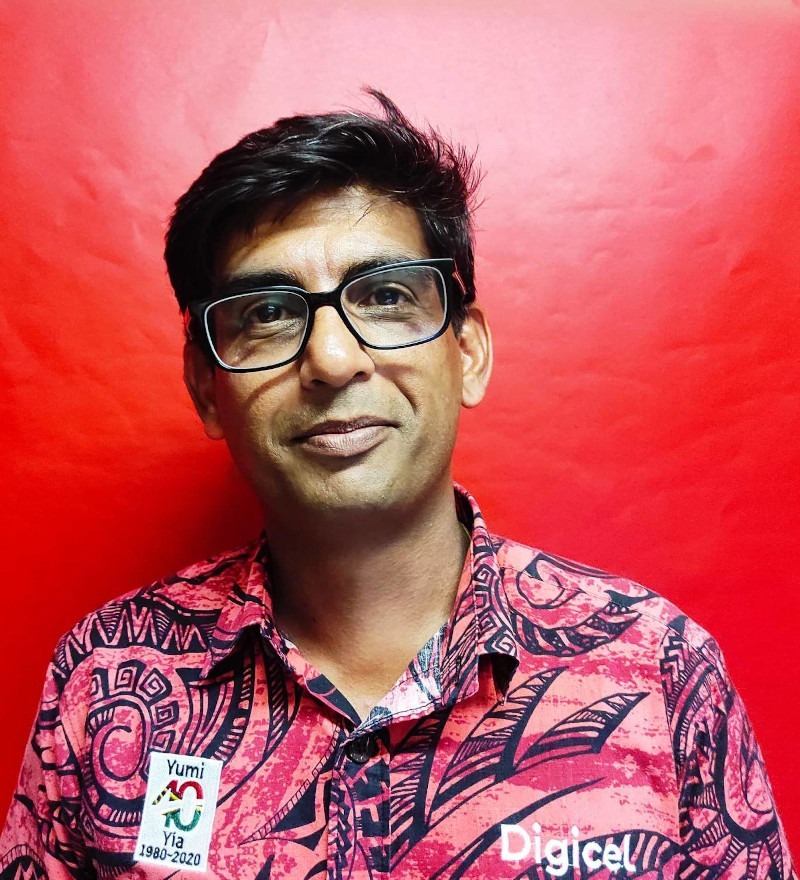 CEO Khana says during COVID-19, people saw the significance of how digital technology plays a key role in setting up and running a business. The BIP app was launched for local businesses, this enabled them to have a special deal to have video calls with their customers.
Vanuatu stands out
These days clients can access the prime data bundle.
Six months ago, Khana says data is bought to download an app, however this has increased seven times more.
He gives an example of VT175 bundle a day today, users not only get 1 GB but also 7 GB of data as well for free. 1 GB is used for other apps while the remaining balance can be used for BIP, Play Go, D music and the My Digicel app which is free.
Khana doesn't like to boast, however he says this service anywhere cannot be found in other Pacific countries, even in Australia. He says his son in Brisbane pays $40 a month and only gets 2.5 GB, whereas in Vanuatu you can get 8 GB a day for just VT 175 (close to $1).
Khana says in Vanuatu it is all about being innovative and adding value into customers' lives and it is also about being ahead of the times. This also ensures that Vanuatu is not left out of the digital world.
Current situation
Mr Khana says technology is a really expensive business, therefore they have to invest millions each year to keep Digicel Vanuatu running.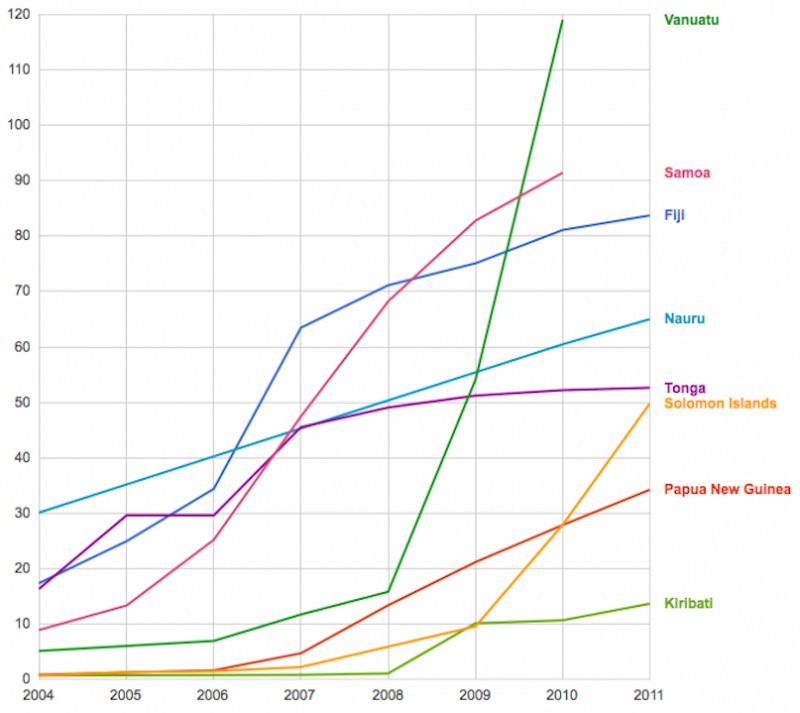 He says Cyclone Harold caused some setbacks as they lost a few towers, which he says costs around VT500,000 to VT1 million just to put up one tower. He says despite those hurdles, things are back to normal and they are doing their best to be the bigger and better network and provide good service to everyone.
Digicel is well spread throughout the islands and is working with OGCIO and TRBR to address TRBR's universal access policy (UAP).
According to Khana Digicel the fastest internet connection speed. He says if users use the Ookla app and do a speed test, while comparing it to other companies, they will see how fast Digicel is. Khana says if a Digicel user in Vanuatu contacts another Digicel user in another pacific nation, they will get special rates which will be cheaper than calling a number on another network.
He says this has been made possible through the submarine cable connecting Vanuatu with other nations.
Future plans
Khana says Digicel wants to continue building their network by expanding further around Vanuatu. He says they want to find ways to make the 4G a lot faster and they also want to further expand their My Cash service which they launched last December.
He says since the launch there has been growing interest as more people are signing up to be agents and there is increased usage. Digicel are currently working with UNELCO to make it easy for people to pay their bills and also with Vanuatu National Provident Fund to help people access their funds.
The Digicel CEO says they are looking at more companies to work with. Khana thanks all Digicel customers for their loyalty and assures everyone his staff will commit to serving them well. Deepak Khana has been in the telecommunications industry for 22 years.
He has worked for 12 years in the Pacific in Papua New Guinea, Fiji, Tonga, and Nauru and now in Vanuatu. Which he says is saving the best for last.
CEO Khana will be leaving Vanuatu soon as his term is coming to an end. He paid his last visit to Prime Minister, Bob Loughman, last week. Mr Khana's next post will be in Samoa, a country which he has already been posted in.